Bone Suckin' Shrimp Scampi
2023-03-30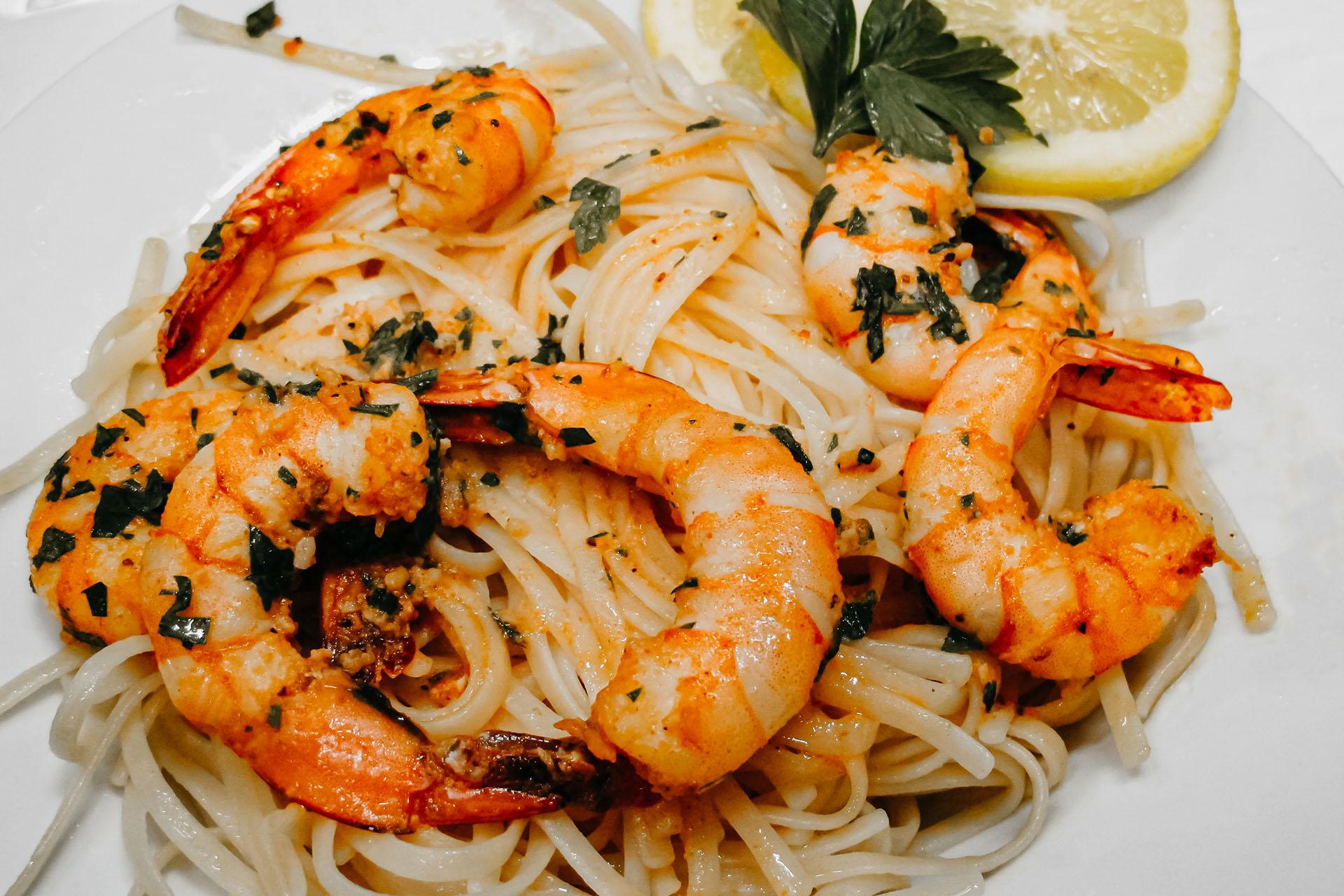 Yield:

4

Servings:

4

Prep Time:

10m

Cook Time:

4m

Ready In:

14m
Ingredients
Bone Suckin'® Seafood Seasoning & Rub, 1 Tbsp
Medium Shrimp, 1 lbs
Lemon, 1
Butter, 4 Tbsp
Olive Oil, 2 Tbsp
Garlic, 1 tsp
Parsley, 1/4 cup
Linguini, 4 cups
Method
Step 1
Before cooking food, heat butter and oil in a large skillet to medium high heat.
Step 2
Place the shrimp and Bone Suckin'® Seafood Seasoning & Rub in a resealable bag and shake to coat the shrimp.
Step 3
Add the shrimp and garlic to the skillet. Let the shrimp cook for 2 minutes per side. Turn off the heat, add lemon juice and parsley to skillet and stir. Ladle the shrimp and sauce over the pasta. Enjoy!