Bone Suckin' Mustard Guacamole Burger
2023-04-04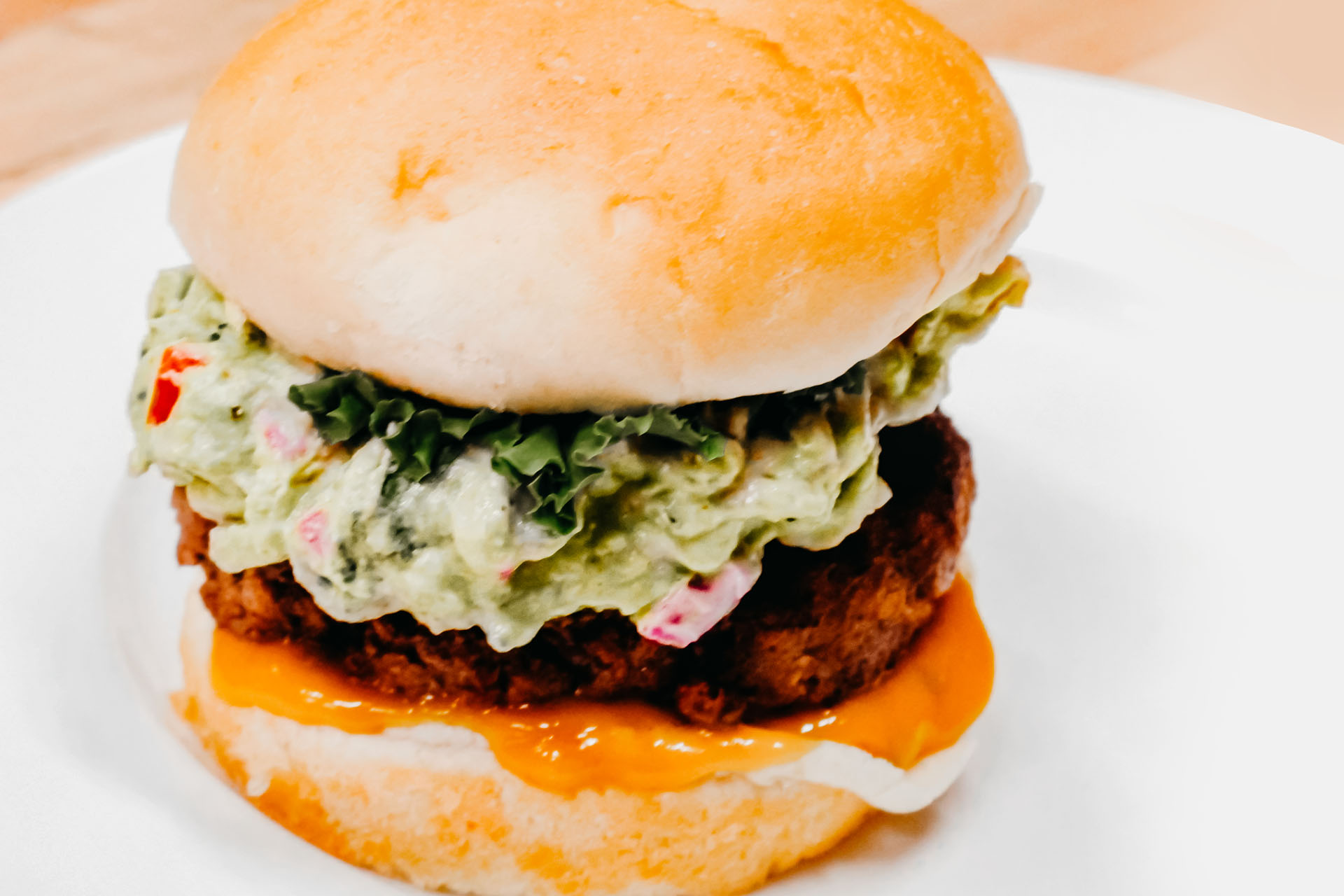 Yield:

6

Servings:

6

Prep Time:

5m

Cook Time:

10m

Ready In:

15m
Ingredients
BURGERS
Bone Suckin'® Steak Seasoning & Rub, 3 Tbsp
Ground Beef (90/10), 1 1/2 lbs
Ground Beef (80/20), 1 1/2 lbs
Hamburger Buns, 6
Optional Topping: Bone Suckin'® Mustard
Optional Toppings: Lettuce, Onions, Guacamole (see additional recipe)
GUACAMOLE
Bone Suckin'® Steak Seasoning & Rub, 2 Tbsp
Ripe Chopped Avocados, 2
Chopped Roma Tomato, 1
Chopped red onions, 1/4 cup
Chopped Cilantro, 3 Tbsp
Ground pepper, 1 Tbsp
Sour Cream, 4 Tbsp
Method
Step 1
Preheat an oiled grill to medium high.
Step 2
In a medium bowl, place the ground beef and add the Bone Suckin'® Steak Seasoning & Rub. With your hands, mix all of the ingredients together well and form hamburger patties.
Step 3
Place the burgers on the hot grill and do not touch them for 5 minutes. Turn the burgers over with tongs and cook for additional 3 to 5 minutes. Serve on a bun with desired toppings. Top with Bone Suckin'® Sauce or Bone Suckin'® Mustard! This is the perfect burger.
Step 4
For guacamole: Mix all of the chopped ingredients in a bowl. Then, sprinkle seasonings and add Sour Cream and mix together. Serve on burgers! Enjoy!