Bone Suckin'® Dry Ribs with Hot Honey
2023-10-25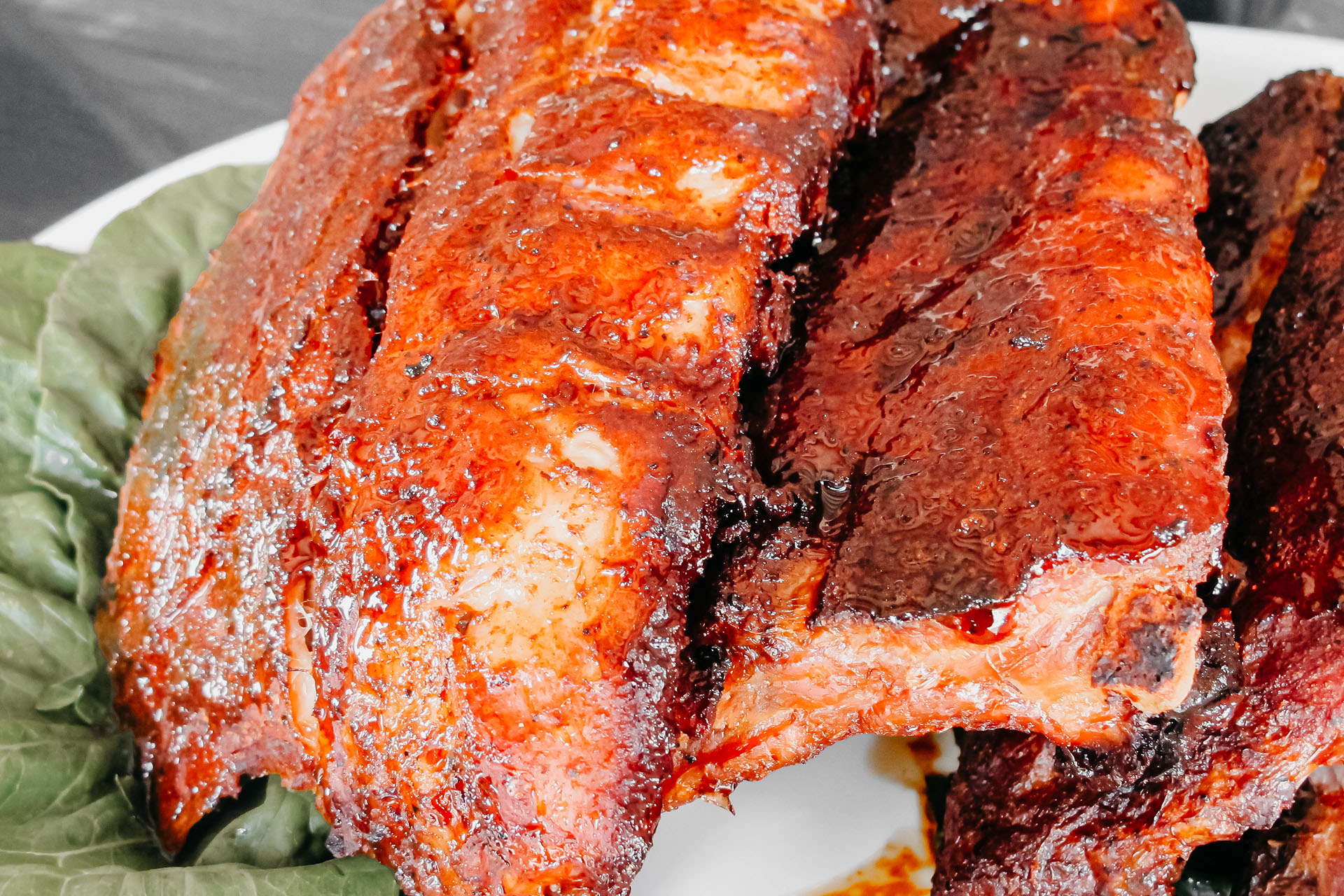 Ingredients
Bone Suckin'® Seasoning & Rub, 3 oz
Bone Suckin'® Hot Honey, 2 oz
Racks of Baby Back Ribs, Spareribs, 3
Method
Step 1
Coat both sides of the ribs evenly with Bone Suckin'® Seasoning & Rub. Cover and marinate 4 to 8 hours in the refrigerator.
Step 2
Cook the ribs, in a covered dish, in the oven at 300˚ F for 3 hours. Uncover, sprinkle additional rub over the ribs and continue cooking food for an additional hour.
Step 3
After removing ribs from oven, drizzle with Bone Suckin'® Hot Honey and allow to rest for 5 minutes. Enjoy!