Bone Suckin' Yaki Lettuce Wraps
2023-03-31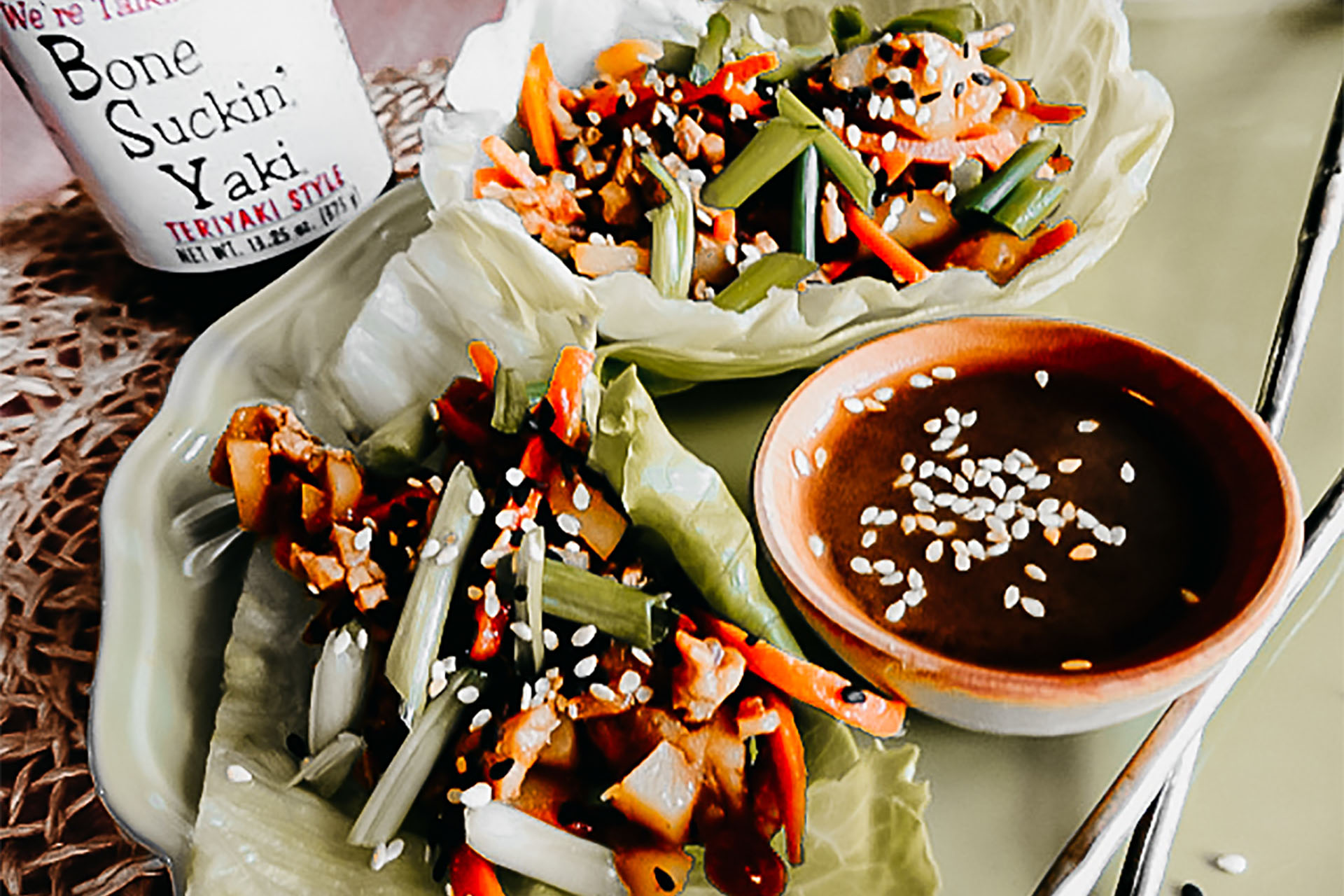 Yield:

4

Servings:

4

Prep Time:

5m

Cook Time:

30m

Ready In:

35m
Ingredients
GLAZE
8 tbsp Bone Suckin'®Yaki®
4 tbsp Rice Vinegar
FILLING
2 tbsp Cooking Oil
1 lb Ground Chicken
1 Large Onion
8 oz Water Chestnuts
1 cup Carrot
1/2 cup Pine Nuts
1 Bunch of Scallions
2 tbsp Sesame Seeds
1 Iceberg Lettuce Head
Method
Step 1
Mix Bone Suckin'® Yaki® Sauce and vinegar together. Set aside.
Step 2
In a large skillet over medium high heat, cook the ground chicken and onion in cooking oil until the chicken is no longer pink. Drain and return to the skillet. Stir in water chestnuts and carrots, and nuts. Stir to mix and get hot. Pour ½ cup (8 tablespoons) of the glaze over the mixture and stir to coat. As the mixture thickens, remove from heat.
Step 3
After cooking food, place the lettuce leaves onto serving platter. Pour 1 tablespoon of sauce into each of the 4 sauce cups for dipping. Pass the lettuce with filling. Pass chopped scallion and sesame seed for garnish. Enjoy!