Bone Suckin' Spicy Peas & Sausage
2023-04-04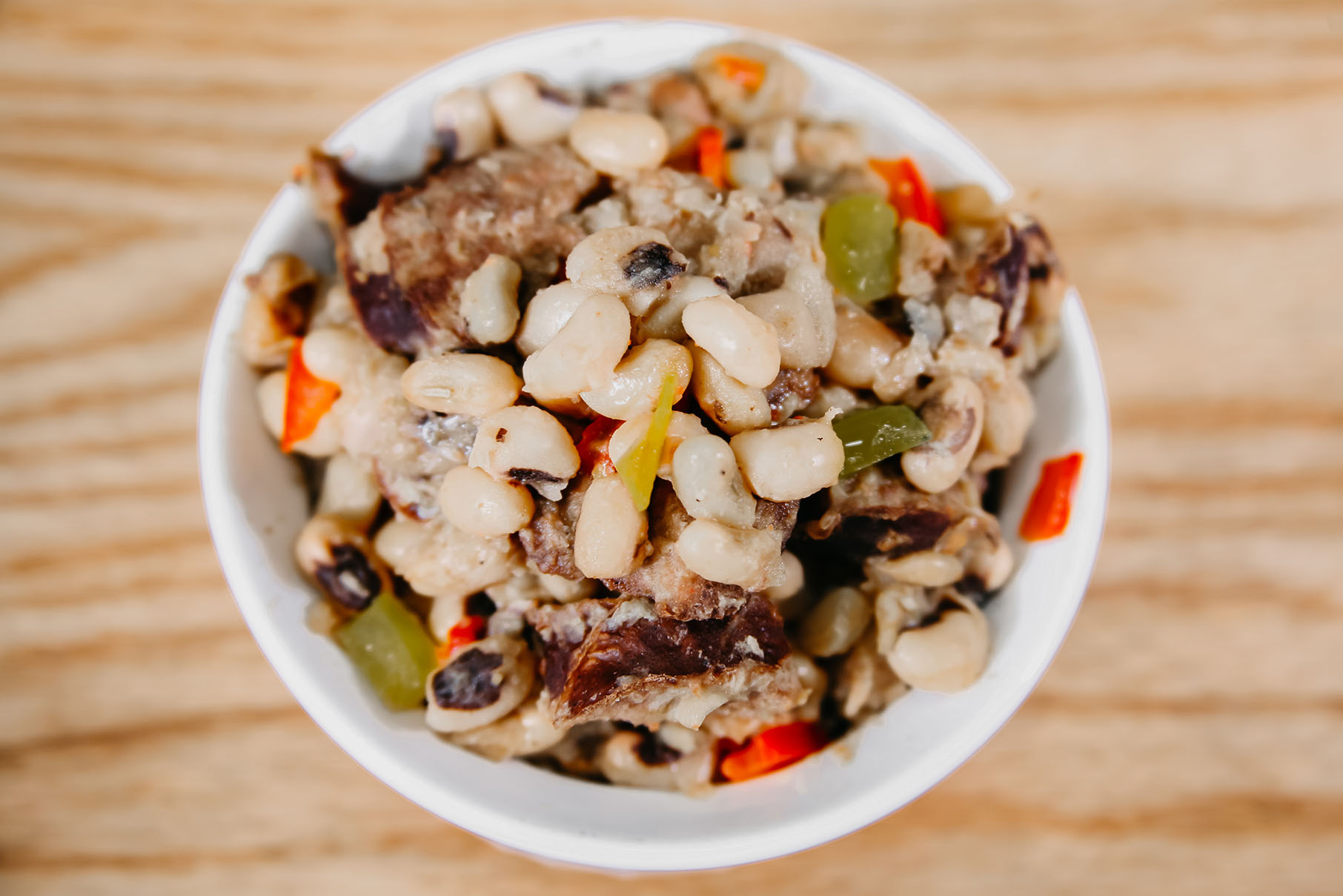 Yield:

6

Servings:

6

Prep Time:

15m

Cook Time:

60m

Ready In:

1:15 h
Ingredients
Bone Suckin'® Hot Seasoning & Rub, 1 Tbsp
Small Bag of Mixed Dried Peas, 1
Chicken Broth, 2 qts
Red Pepper, 1/4 cup
Yellow Pepper, 1/4 cup
Yellow Onion, 1
- 4 Links of Sausage, 3
Sea Salt and Pepper
Method
Step 1
Heat a medium to large pot to medium-high.
Step 2
Add the peppers, the onions and Bone Suckin'® Hot Seasoning & Rub and stir, letting the vegetables sweat for about 2 to 3 minutes.
Step 3
Turn the heat to low. Pour in the broth, the beans, the sausage, sea salt and pepper to taste.
Step 4
Cook on low for 1 hour, stirring occasionally. Serve with Cheese Biscuits or crusty bread. Recipe serves 6 to 8. Enjoy!