Bone Suckin' Skewered Tuna with Oranges & Onions
2023-04-05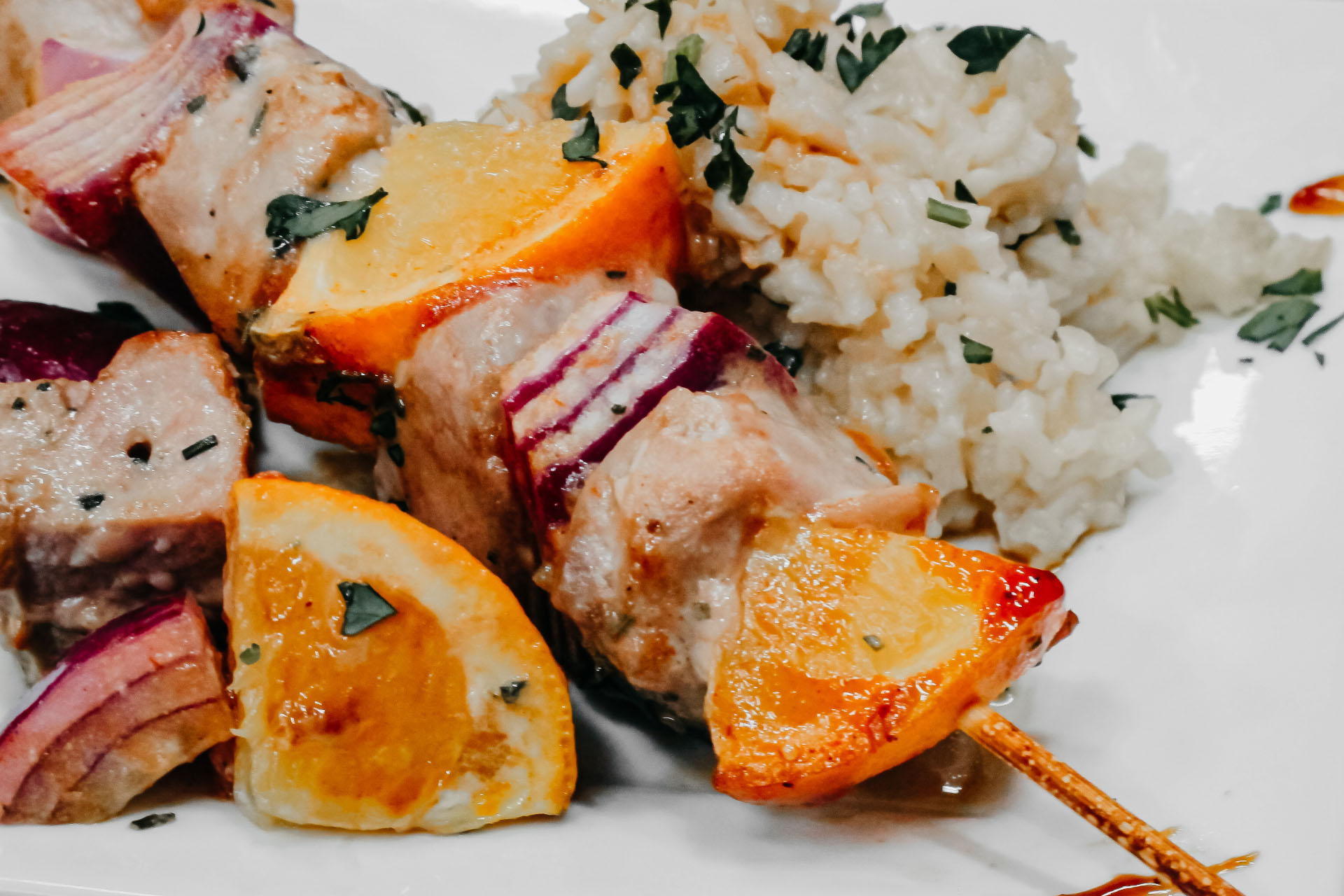 Yield:

4

Servings:

4

Prep Time:

15m

Cook Time:

10m

Ready In:

25m
Ingredients
4 tbsp Bone Suckin'® Yaki®
1 1/2 lbs Fresh Tuna
2 Navel Oranges
1 Red Onion
2 tbsp Olive Oil
2 tbsp Lemon Juice
1 tbsp Rosemary
Sea Salt and Pepper
4 cups Jasmine Rice
Method
Step 1
Before cooking the food, soak the bamboo skewers in a shallow bath of water for 15 minutes or more.
Step 2
Cut the tuna into 1 1/2 by 1 inch chunks.
Step 3
In a medium bowl, whisk together 2 tablespoons Bone Suckin'® Yaki®, orange juice, lemon juice, olive oil and rosemary. Gently toss in and coat the tuna chunks and orange and onion wedges in bowl. Set aside for 5 minutes.
Step 4
Preheat the oven to broil.
Step 5
Thread an onion wedge, tuna chunk and orange wedge twice per skewer. Place the skewers on a large baking sheet. Broil the skewers for 4 minutes per side (tuna will be red to very pink which is how tuna is served. However, broil 2 to 3 minutes longer for well done.) Place the skewers on top of rice and drizzle with the remaining Bone Suckin'® Yaki®. Enjoy!