Bone Suckin' Sausage with Apples & Onions
2023-04-12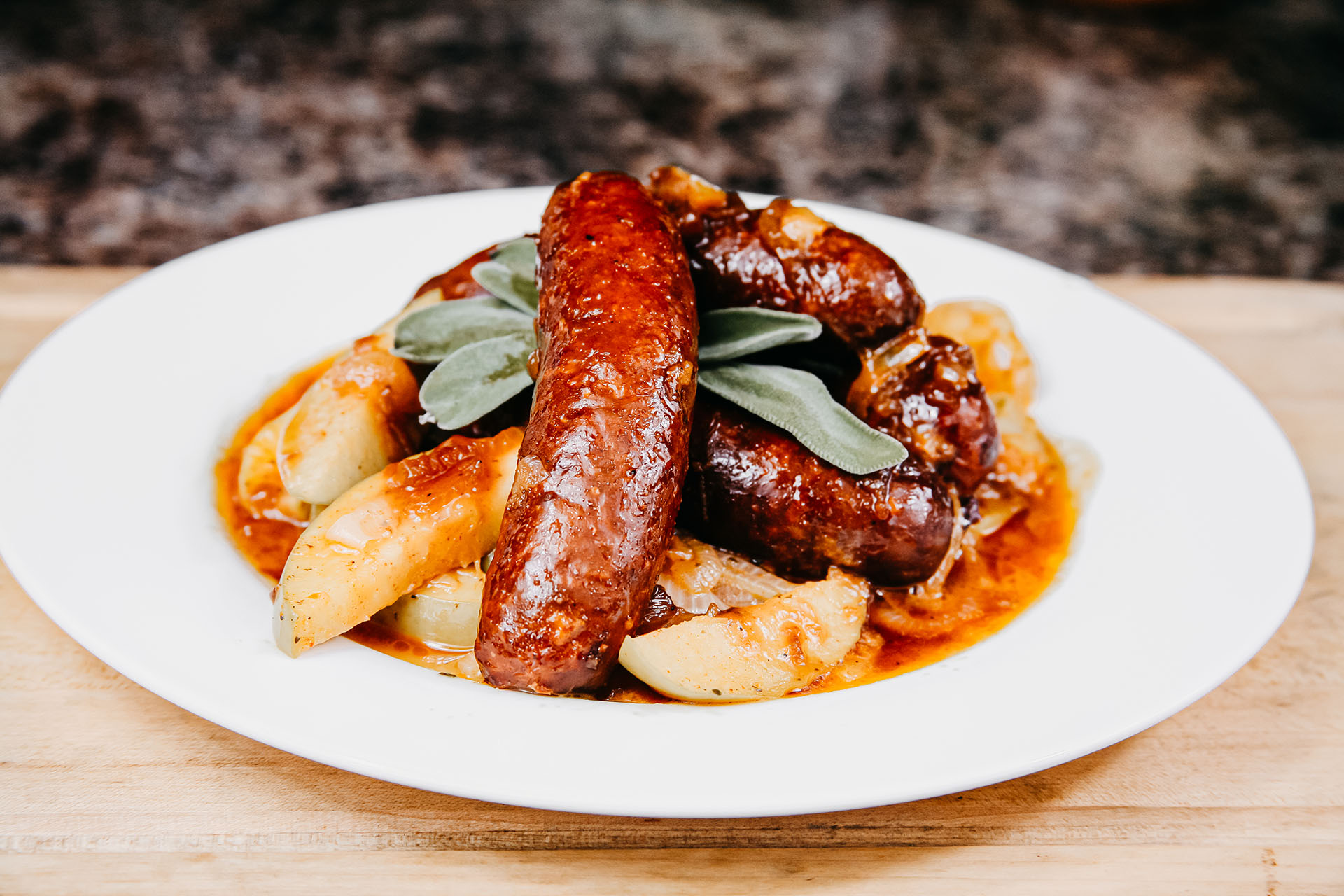 Yield:

2

Servings:

2

Prep Time:

7m

Cook Time:

13m

Ready In:

20m
Ingredients
Bone Suckin'® Chicken Seasoning & Rub, 2 Tbsp
Butter, 3 Tbsp
Sausages, 4-5
Medium Onion, 1
Granny Smith Apple, 1
Apple Cider or Apple Juice, 1 cup
Lemon Juice, 2 Tbsp
Method
Step 1
Melt 1 tablespoon of butter in a large skillet over medium heat. Add the sausages and cook until beginning to brown, turning occasionally, this should take about 5 minutes.
Step 2
Add the onions and 1/2 of the sliced apples to the pan. Cook until the onions and apples are tender and brown, stirring often, this takes about 5 minutes.
Step 3
Add apple cider, rest of apple slices, and Bone Suckin'® Chicken Seasoning & Rub. Increase the heat to high and stir until the liquid is reduced, about 3 minutes. Stir in the lemon juice. Season to taste with salt and pepper.
Step 4
Transfer the onions and apples to a serving plate and top with sausages, using a slotted spoon. Whisk the remaining 2 tablespoons of butter into the cider mixture. Drizzle over the sausage and serve. Enjoy!