Bone Suckin' Mustard Deviled Eggs
2023-04-04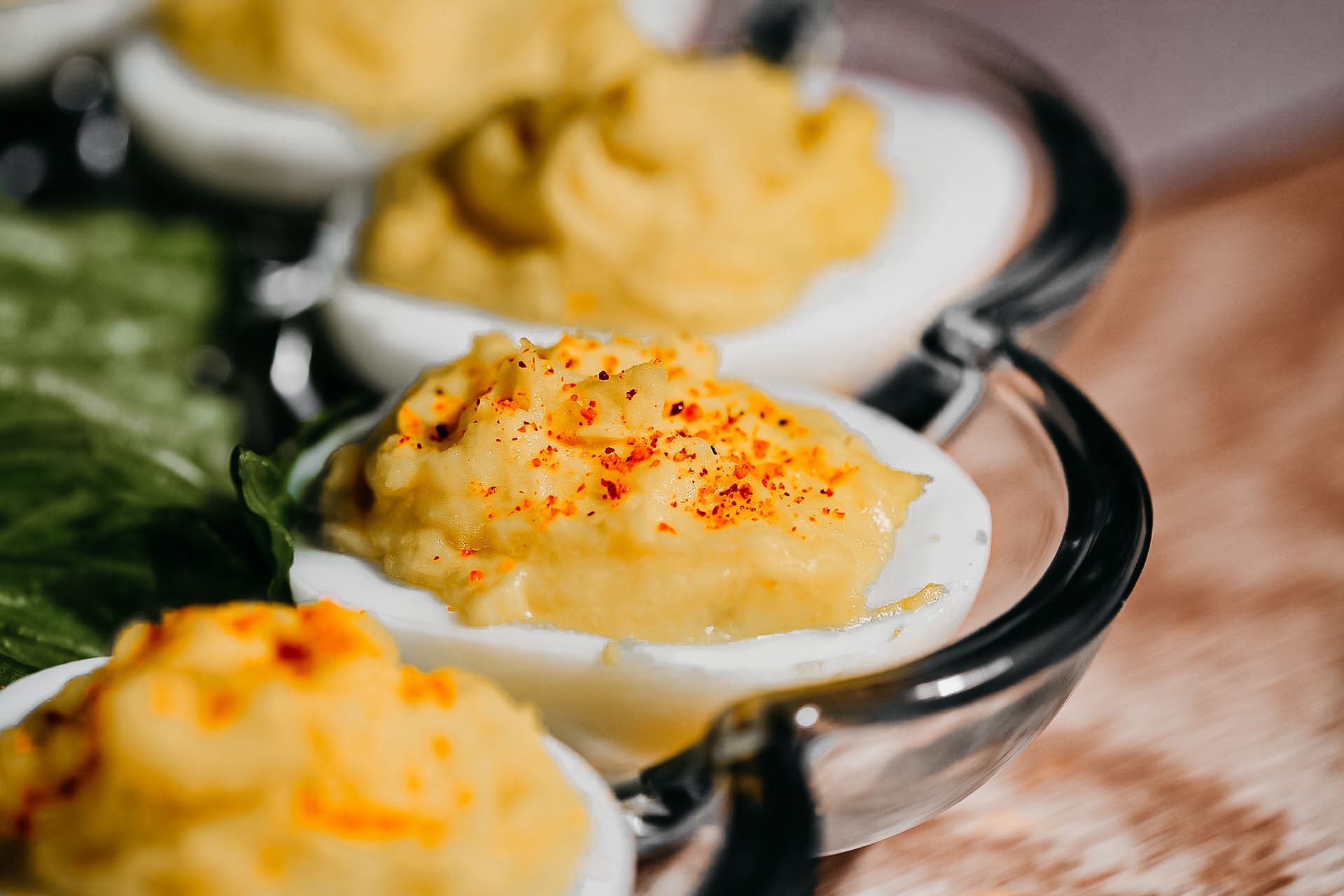 Yield:

6

Servings:

6

Prep Time:

15m

Ready In:

15m
Ingredients
Bone Suckin'® Mustard, 9 Tbsp
Bone Suckin'® Seasoning & Rub
Mayonnaise, 6 Tbsp
Apple Cider Vinegar, 1 Tbsp
Hard-Boiled Eggs, 12
Method
Step 1
Place the eggs on to boil slowly for approximately 15 minutes. While cooking food, mix Bone Suckin'® Mustard, mayonnaise and vinegar.
Step 2
When the eggs are done, cool, peel and cut in half lengthwise. Remove the yolks and mash with a fork. Mix the mustard mixture and the yolks and place the combined mixture back into the egg white halves.
Step 3
Sprinkle with Bone Suckin'® Seasoning & Rub. Chill and serve. Recipe serves 6 to 8. Enjoy!
Featured in this Recipe