Bone Suckin' Mayonnaise Turkey
2023-04-12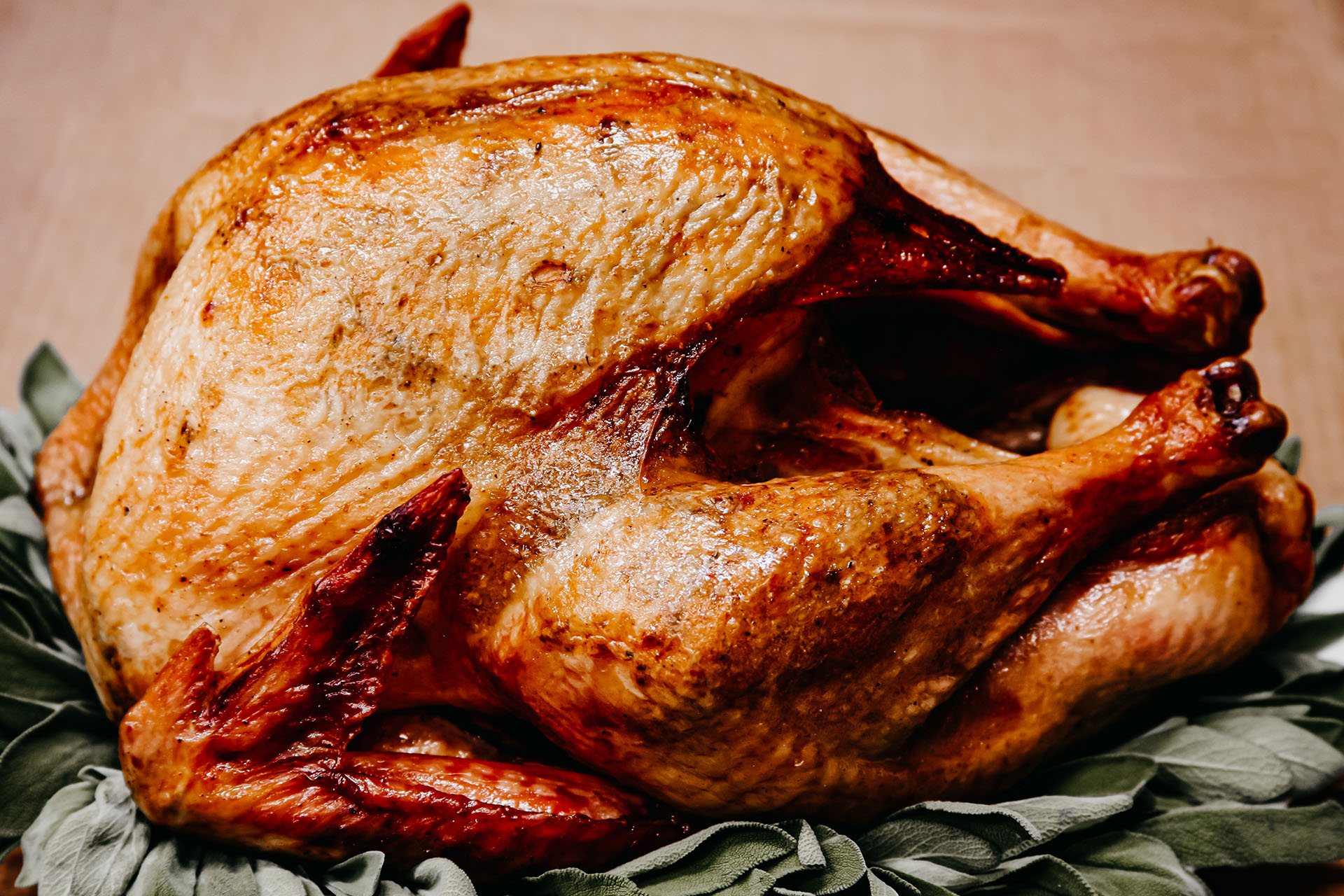 Yield:

8

Servings:

8

Prep Time:

20m

Cook Time:

3:30 h

Ready In:

3:50 h
Ingredients
Bone Suckin'® Chicken Seasoning & Rub, 1 Tbsp
- 14 lb. Turkey, 12
Fresh Sage, 1/4 cup
Rosemary, 1/4 cup
Oregano, 1/4 cup
Mayonnaise, 1 1/2 cup
Celery Stalks, 5
Red Onion, 1
Butter, 1 stick
Sea Salt and Pepper
Method
Step 1
Preheat the oven to 400˚ F. Place the turkey on a rack in a roasting pan.
Step 2
In a medium bowl, blend the Bone Suckin'® Chicken Seasoning, mayonnaise and herbs together well.
Step 3
Rub the mayo/herb mixture all over the turkey, outside (including all cracks and crevices). Insert a stick of butter in the cavity of the turkey, place the celery and red onions inside and along the side of the turkey. Sea salt and pepper the turkey well.
Step 4
Roast the turkey for 30 minutes at 400˚ F, reduce the heat to 350˚ F and continue to roast the turkey for an additional 3 hours (cook an additional 20 minutes per pound of turkey). If the turkey is browning too rapidly, tent with aluminum foil. The internal temperature of a cooked turkey should be 165˚ F – 170˚ F.
Step 5
Once the turkey is done, let it rest for 20 minutes in order for the juices to redistribute themselves inside the turkey. This makes for a juicier turkey and easier to carve. Save the drippings for gravy! Recipe serves 8 to 10. Enjoy! *Note: 3 1/2 hour cook time is for a 13 lb. turkey. Cooking times will vary depending on the size of your bird. We recommend cooking an additional 20 minutes per pound of turkey. The turkey needs to be 170˚ F in the interior breast in order for it to be fully cooked. It is best to test this with a meat thermometer.