Bone Suckin' Grilled Pork & Cherry Skewers
2023-04-18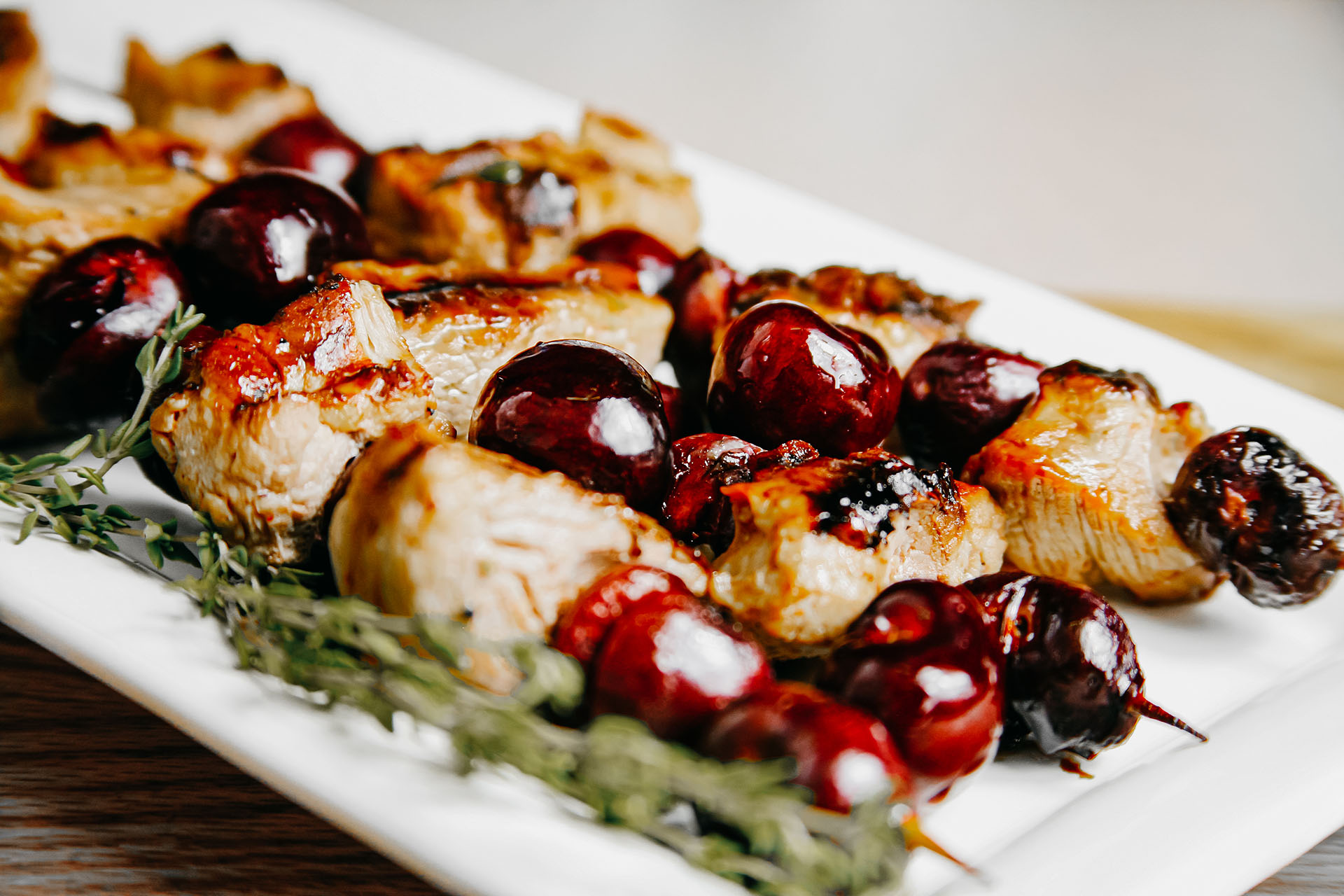 Yield:

4

Servings:

4

Prep Time:

30m

Cook Time:

15m

Ready In:

45m
Ingredients
Bone Suckin' Sauce®, 2 cups
Pork Tenderloin, 1 lb
Fresh Cherries, 1 pt
Wooden Skewers, 6
Method
Step 1
Before cooking the food, pre-heat the grill to a medium-high heat. Cut the pork tenderloin into chunks and marinate in Bone Suckin' Sauce® for at least 20 mins.
Step 2
Alternate threading pork chunks and cherries onto skewers. Allow about 1 to 2 inches of free space on each end for easier handling of skewers.
Step 3
Thread the extra skewers with just cherries and baste with Bone Suckin' Sauce®. These require less cooking time, about 3-5 minutes, and are great to toss in with the final dish.
Step 4
Baste the loaded skewers with Bone Suckin' Sauce® and place on the grill. Cook about 7 minutes per side, continuing to baste as they cook. When the meat is cooked through, remove the skewers from the grill. Slide the pork and cherries off the skewers into a serving dish or leave them on and serve kabob-style! Enjoy!