Bone Suckin' Glazed & Grilled Pork Chops
2023-04-06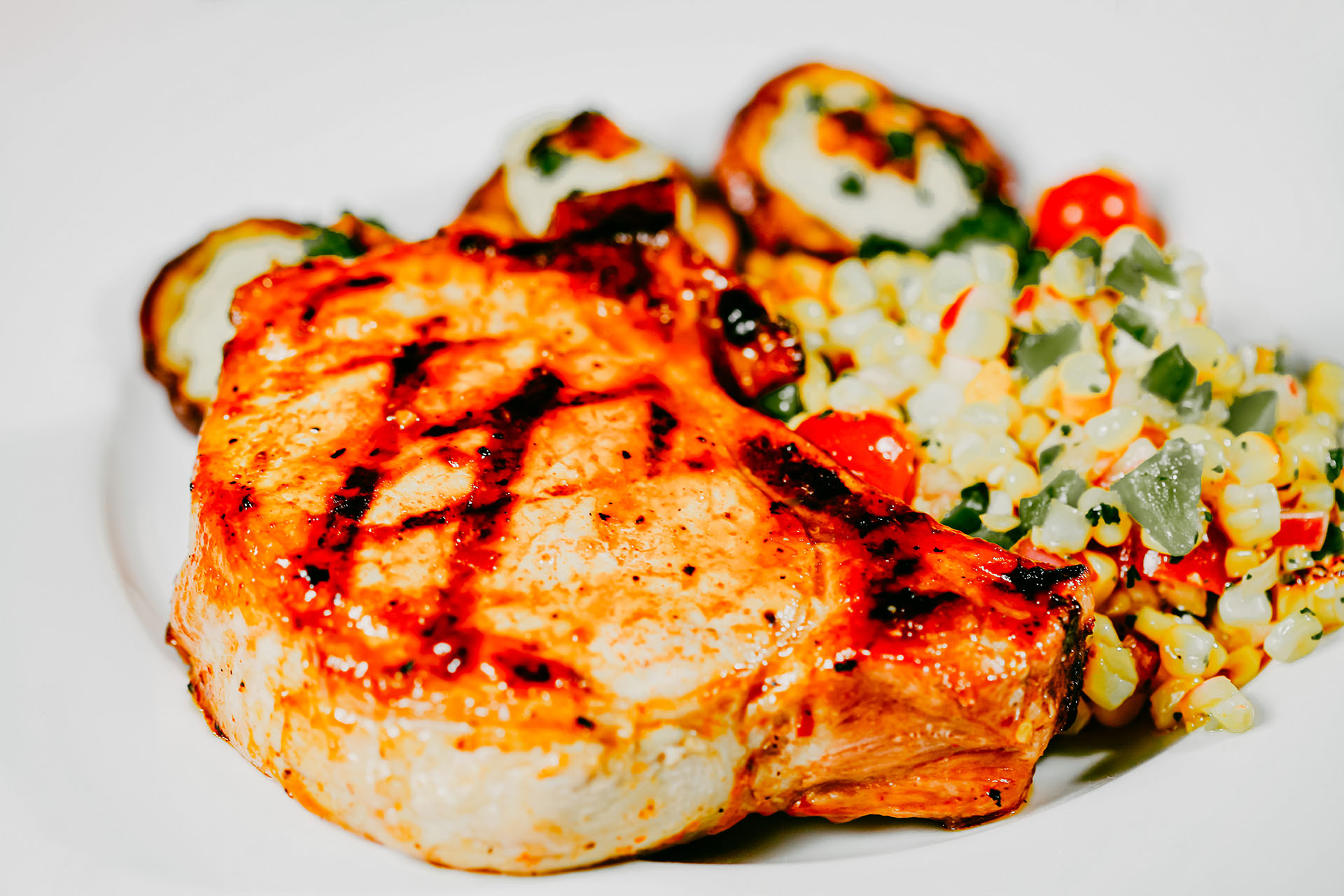 Yield:

4

Servings:

4

Prep Time:

10m

Cook Time:

15m

Ready In:

25m
Ingredients
Bone Suckin'® Hot Seasoning & Rub, 1/4 cup
Bone Suckin' Sauce®, Hot, 1/2 cup
Bone Suckin'® Sweet Spicy Mustard, 2 Tbsp
Bone Suckin'® Hiccuppin' Hot® Habanero Sauce, 1 tsp
Pork Chops, 4
Apple Cider Vinegar, 1/4 cup
Worcestershire Sauce, 2 dashes
Sea Salt and Pepper
Method
Step 1
Preheat the grill to medium-high.
Step 2
Sprinkle the pork chops with Bone Suckin'® Hot Seasoning & Rub. No need to rub it in. Mix the apple cider vinegar in a bowl along with the Bone Suckin'® Hot Sauce, Bone Suckin'® Sweet/Spicy Mustard, Worcestershire Sauce, Bone Suckin'® Hiccuppin' Hot® Habanero Sauce and salt and pepper, to make a glaze.
Step 3
Grill the chops for a minute or two on each side, searing the meat. Apply the glaze with a brush. Proceed to cook each side for about 5 to 6 minutes making sure the chops do not burn. Enjoy!