Bone Suckin'® Easy, Juicy All Purpose! Turkey
2023-11-03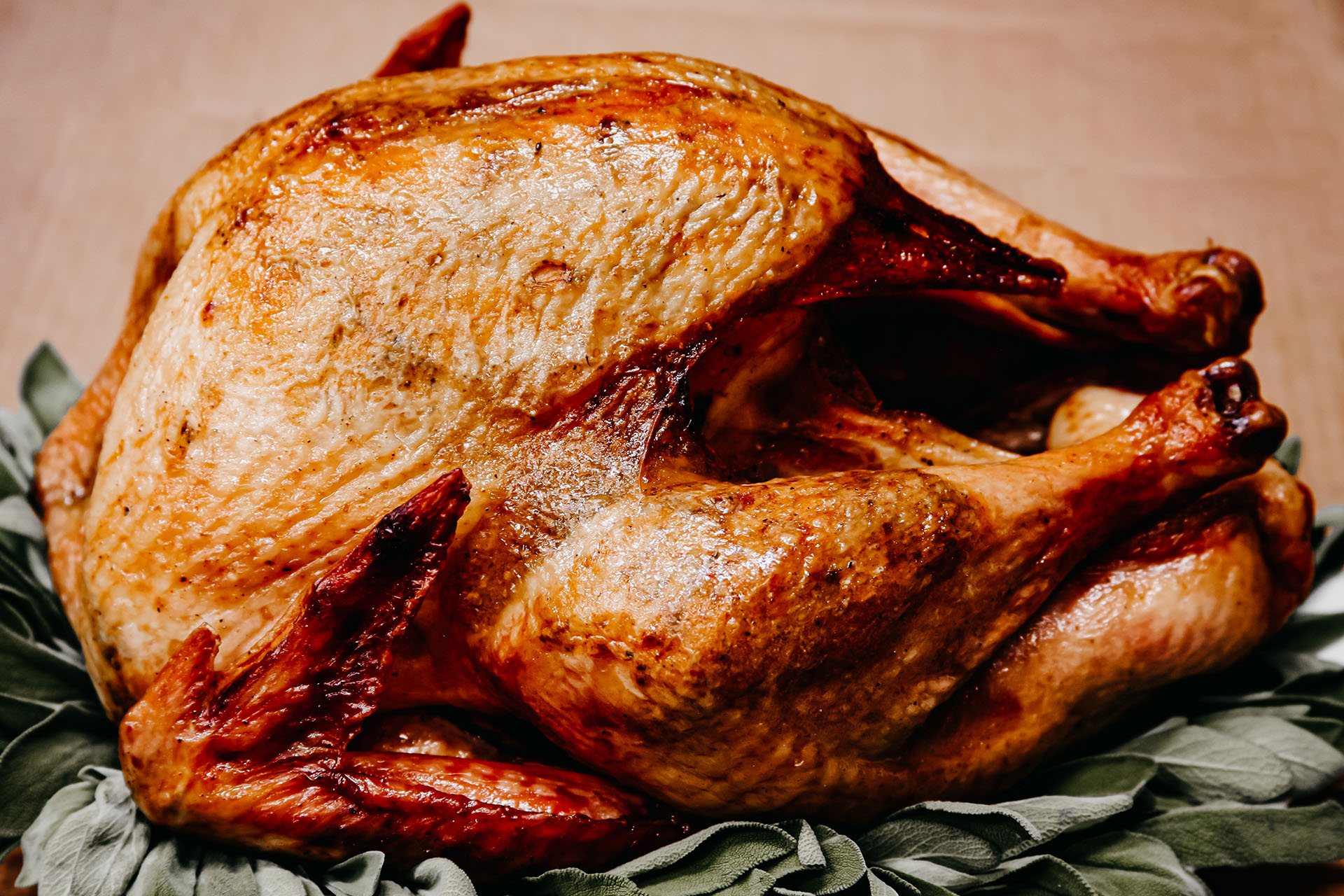 Yield:

10

Servings:

10-12

Prep Time:

25m

Cook Time:

5:00 h

Ready In:

5:25 h
Ingredients
Bone Suckin'® All Purpose! Seasoning, 2-3Tbsp
Turkey, 14-17 lbs
Butter, 3/4 Tbsp
Water, 1/2 cup
Method
Step 1
Preheat the oven to 475˚ F. Rinse the turkey and pat dry. (Take out the giblets and neck)
Step 2
Start by gently separating the skin from the breast, but do not remove it. Try and separate the skin from the meatiest parts of the bird and then rub the meat with the stick of butter. Next, take the Bone Suckin'® All Purpose! Seasoning & Rub and rub it over the buttered meat. This might take more or less Bone Suckin'® All Purpose! Seasoning & Rub than stated above; this varies with the weight of the turkey.
Step 3
Place the skin back neatly over the turkey, tuck the legs back into position and place turkey, breast side up, into a roasting pan that is lined with foil and add water. Next, place an aluminum foil tent over the turkey. The ends of the tent should be open.
Step 4
Place the turkey in the oven for 20 minutes. Lower the oven temperature to 250˚ F and cook an additional 20 minutes per pound of turkey. The turkey needs to be 165˚ F in the interior breast in order for it to be fully cooked. It is best to test this with a meat thermometer.
Step 5
When 165˚ F is reached on the meat thermometer pull the turkey from the oven and let it rest at least 20 minutes. This makes for a juicer turkey and easier to carve. Enjoy!