Bone Suckin'® Easy, Delicious Turkey
2023-11-03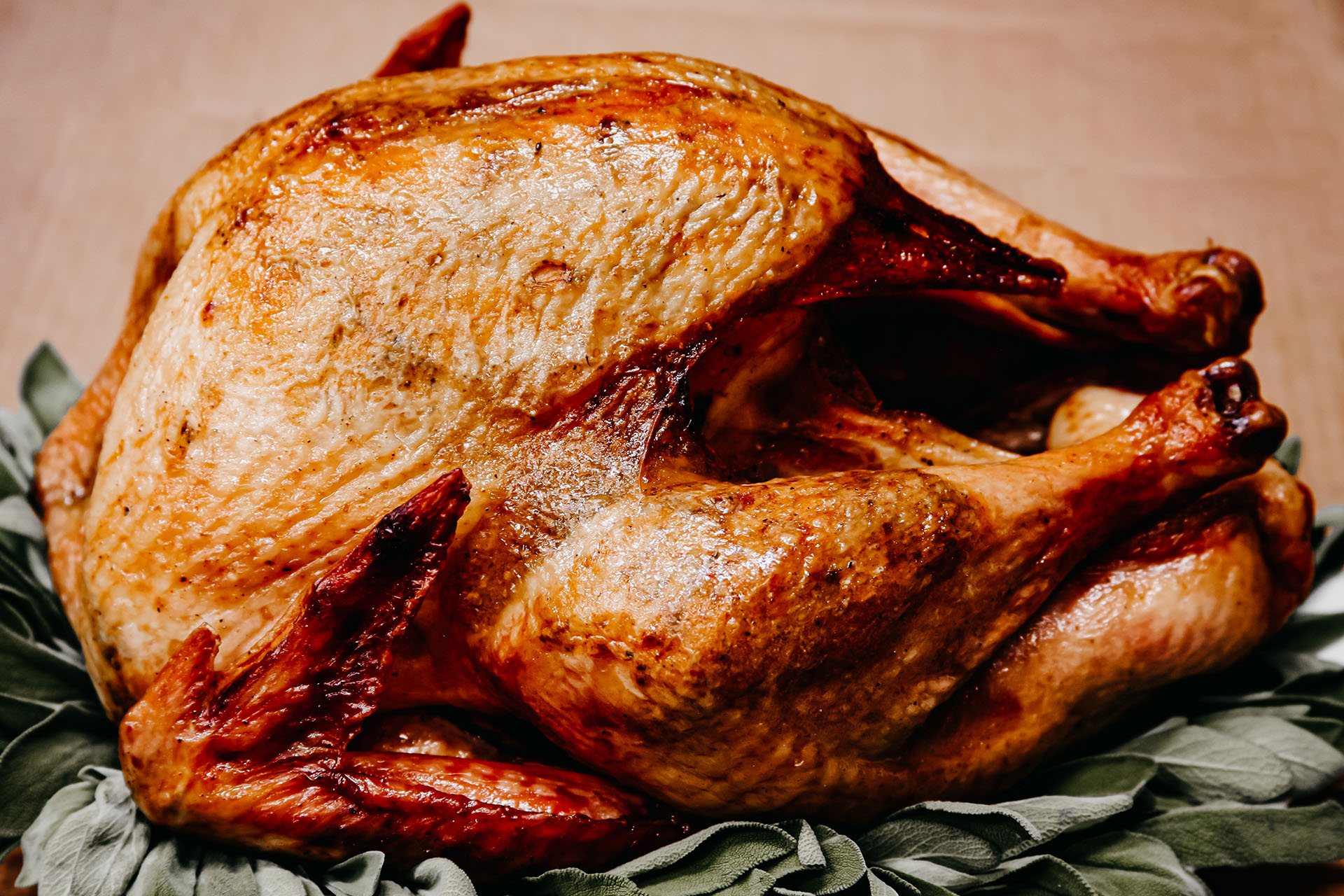 Yield:

10

Servings:

10-12

Prep Time:

20m

Cook Time:

4:00 h

Ready In:

5:00 h
Ingredients
Bone Suckin' Sauce® Seasoning & Rub, 2-3 Tbsp
Turkey, 13-18 lbs
Salted Butter, room temperature, 1 stick
Water, 1/2 cup
Method
Step 1
Place one 12–14-lb. turkey, neck reserved for gravy and giblets discarded, on a wire rack set inside a rimmed baking sheet and pat dry with paper towels. Sprinkle Bone Suckin' Seasoning all over outside of the turkey as well as inside the cavity of the turkey.
Step 2
Place turkey, breast side up, on rack and tuck wings underneath. Place an oven rack in middle of oven; preheat oven to 450°. Using your fingers, loosen turkey skin on breast. Work 4 Tbsp. butter, room temperature, under skin, spreading evenly over both breasts. Smear outside of turkey with another 4 Tbsp. butter, room temperature. Add water to pan.
Step 3
Roast turkey, rotating pan halfway through, until skin is mostly golden brown all over, about 30 minutes. Reduce oven temperature to 300°F and continue to roast turkey, basting with liquid in pan every 30 minutes and until an instant-read thermometer inserted into the thickest part of breast near the neck registers 150° (don't worry; the temperature will continue to climb while the bird rests), 65–85 minutes longer. Skin should be deep golden brown, shiny, and crisp. Transfer turkey to a cutting board and let rest at least 30 minutes and up to 1 hour before carving.