Bone Suckin' Corned Beef & Cabbage
2023-04-05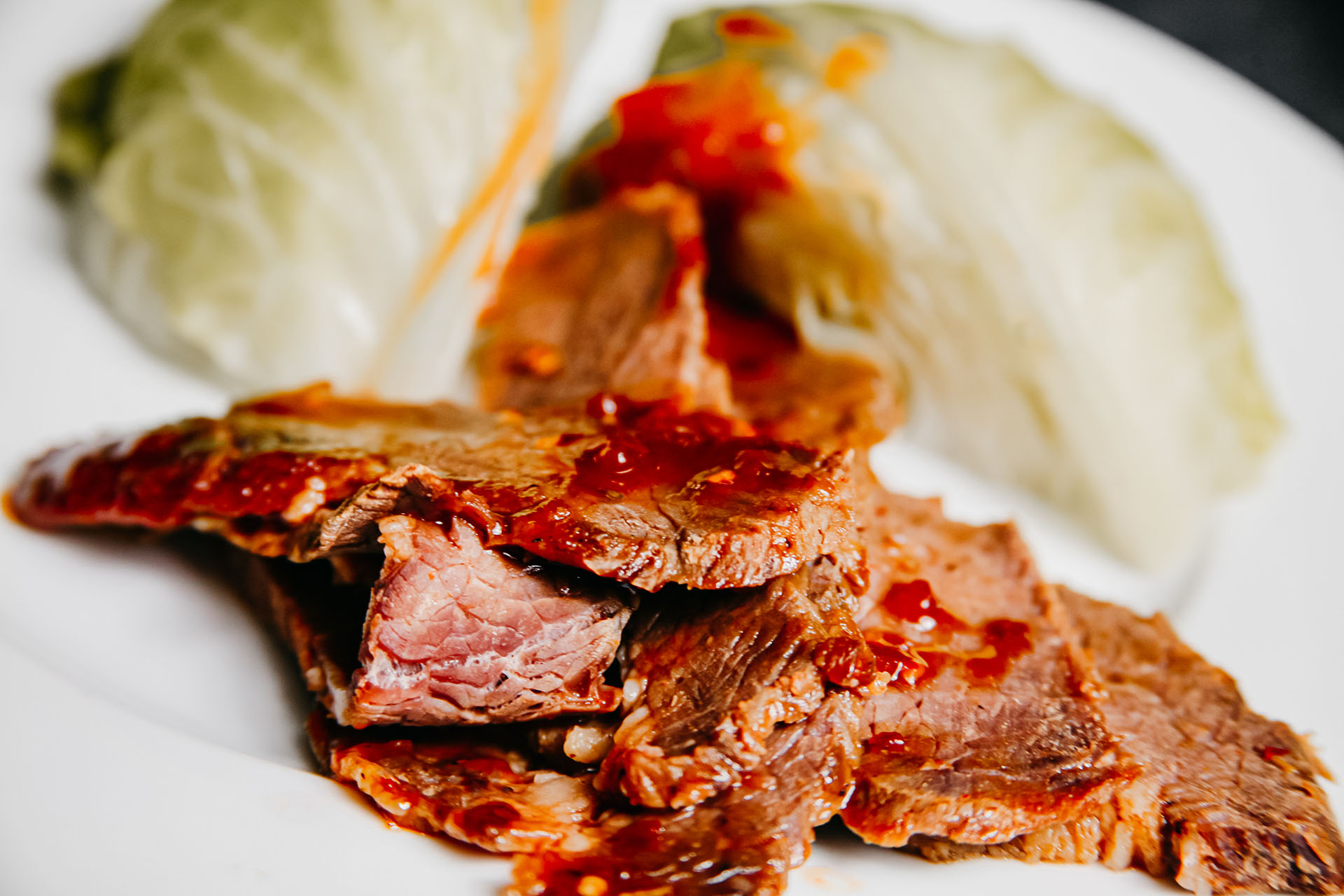 Yield:

6

Servings:

6

Prep Time:

165:00 h

Cook Time:

6:00 h

Ready In:

171:00 h
Ingredients
Bone Suckin'® Hot Seasoning & Rub, 3 Tbsp
Bone Suckin' Sauce®, 1 cup
Water, 6 cups
Lager Beer, 24 oz
Sea Salt, 1cup
Brown Sugar, 1 cup
Pickling Spices, 1/4 cup
Beef Brisket, 6 lbs
Head of Cabbage, 1
Method
Step 1
In a large resealable container or roasting pan, pour water and 1 bottle of beer. Add salt and sugar and let sit until they are dissolved. Mix in pickling spices. Pierce brisket all over with a sharp knife. Place brisket in container and weigh down, (I weighted the meat down with bowls), cover and refrigerate for 7 to 8 days. Turn meat once a day to ensure brine is getting to all the meat.
Step 2
When brining process is done, rinse meat with cold water and wrap tightly in plastic wrap. Brisket may be stored like this for up to 2 days.
Step 3
To cook, place meat (and cabbage, if so desired) in a slow cooker and pour Bone Suckin'® Sauce, 1 bottle of beer and cover completely with water. Set slow cooker on high setting and cook for 6 hours.
Step 4
After cooking food, cut corned beef against the grain in 1/4 inch strips and serve with cabbage on the side. Makes great sandwich meat, with Bone Suckin'® Sweet Spicy Mustard for Reuben's. Enjoy! *Notes: This processing method is natural way of corning beef. The beef will not be pink like most corned beef, but will taste the same.