Bone Suckin' Cheddar Broccoli Soup
2023-04-12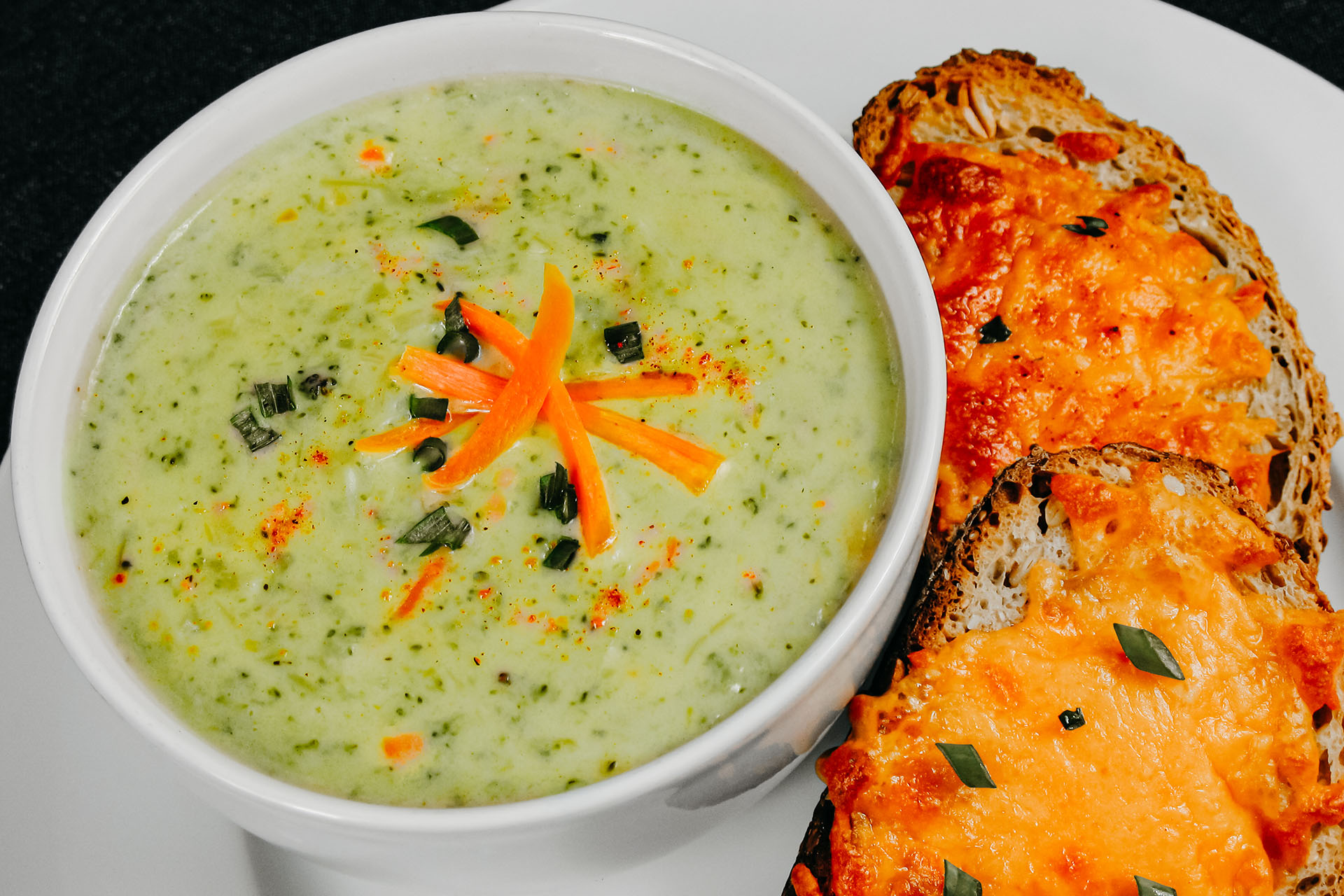 Yield:

8

Servings:

8

Prep Time:

30m

Cook Time:

1:10 h

Ready In:

1:40 h
Ingredients
Bone Suckin'® Chicken Seasoning & Rub, 2 Tbsp
Butter and 2 Tbsp., 1/2 cup
Onion, 1
Flour, 1/2 cup
Half and Half, 4 cups
Chicken Stock, 4 cups
Broccoli, 1 lbs
Carrots, 2 cups
Cheddar Cheese, 16 oz
Sea Salt and Pepper
Method
Step 1
In a small pot, sauté an onion in 2 Tbsp. of butter and set aside. In a large pot, melt 1/2 cup of butter. Whisk flour and Bone Suckin'® Chicken Seasoning & Rub into butter over medium heat for 5 minutes. Pour the half and half into the mixture and stir vigorously, blending the half and half, Bone Suckin'® Chicken Seasoning & Rub, flour and butter.
Step 2
Add the chicken stock, stir and let simmer over low heat for 20 minutes. Add the broccoli, carrots and onions and continue cooking over low heat for 25 minutes.
Step 3
Carefully puree soup in a blender, in batches. (Only fill the blender up half way with hot soup and cover the lid with a towel to protect hands.) This is optional; however it makes for a creamier soup to puree at least half of the soup.
Step 4
Keep heating the soup on a low heat and add cheese. Cook for an additional 20 minutes and stir often to prevent scorching. Another option is to, at this point, heat the soup in a double boiler to prevent any scorching. This soup freezes beautifully. Serve warm. Recipe serves 8 to 10. Enjoy! *Note: To prepare vegetarian, substitute vegetable stock for chicken stock.