Bone Suckin' Boston Butt
2023-04-18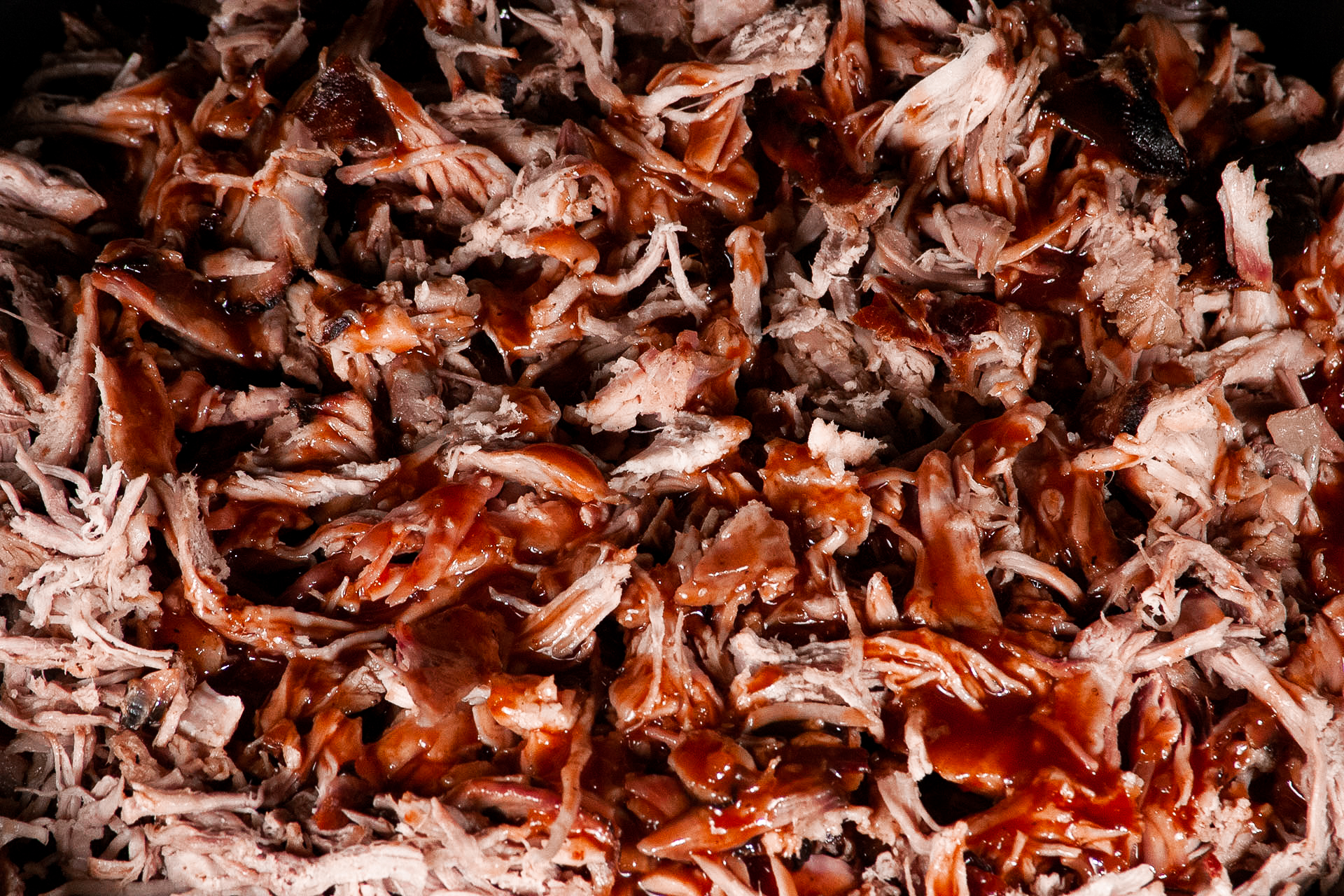 Yield:

10

Servings:

10

Prep Time:

5m

Cook Time:

6:05 h

Ready In:

6:10 h
Ingredients
Bone Suckin' Sauce®, 18 oz
Bone Suckin'® Seasoning & Rub, 5 Tbsp
Boston Butt, 5 lbs
Method
Step 1
Preheat the Grill to 275° F with an indirect area for cooking. (Indirect means no flame directly under the meat).
Step 2
Generously rub both sides of the Boston Butt (or sometimes called Pork Shoulder) with Bone Suckin'® Seasoning & Rub.
Step 3
Place on the grill, fat side up and cook with indirect heat. Cook the Boston Butt at 275° F for 5 to 7 hours, or until the meat reaches an internal temperature of 195° F – 203° F. Use a thermometer. Note that a temperature stall sometimes takes place around 160° F which could add 1 hour or more to the cook time. Give yourself at least 1.5 hours per pound. After the meat reaches 140° F you can wrap in aluminum foil to speed up the cook time a little.
Step 4
Baste meat with Bone Suckin' Sauce® during last 15 minutes of grilling. Remove from grill and let rest for 15 to 30 minutes prior to serving.
Step 5
May be sliced or shredded and served as entree or on a bun. Apply Bone Suckin' Sauce® liberally to meat. Recipe serves 10-12. Enjoy! *Note: This is a great recipe to use for pulled pork! Check out the Bone Suckin'® Barbecue Sandwich recipe for your leftovers!