Bone Suckin' Baked Barbecue Chicken
2023-04-11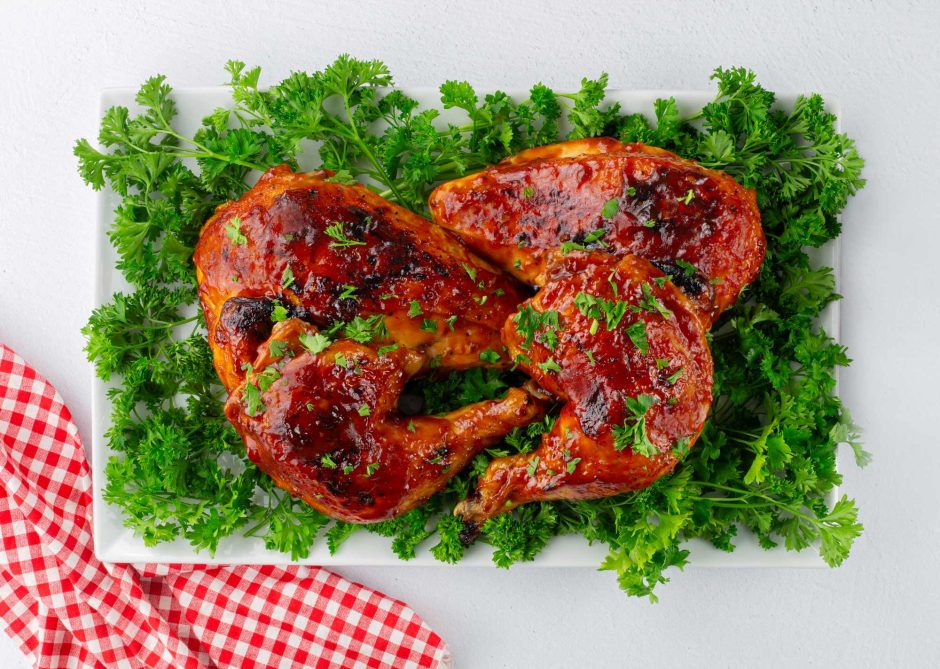 Yield:

4

Servings:

4

Prep Time:

5m

Cook Time:

60m

Ready In:

1:05 h
Ingredients
Bone Suckin' Sauce®, 18 oz
Chicken, 1
Method
Step 1
Preheat the oven to 350 degrees F (set oven rack to middle position).
Step 2
Pat the chicken dry using paper towels, then place on the baking pan lined with aluminum foil (for easy cleanup).
Step 3
Season both sides of the chicken with salt and black pepper.
Step 4
Bake the chicken for 45 minutes.
Step 5
Pour Bone Suckin' Sauce® over the chicken turning the pieces over with tongs to coat both sides.
Step 6
Bake for about 15 minutes more or until cooked through. (165 degrees) Recipe serves 4-6. Enjoy!