Bone Suckin' Vegetarian Stuffed Peppers
2023-03-30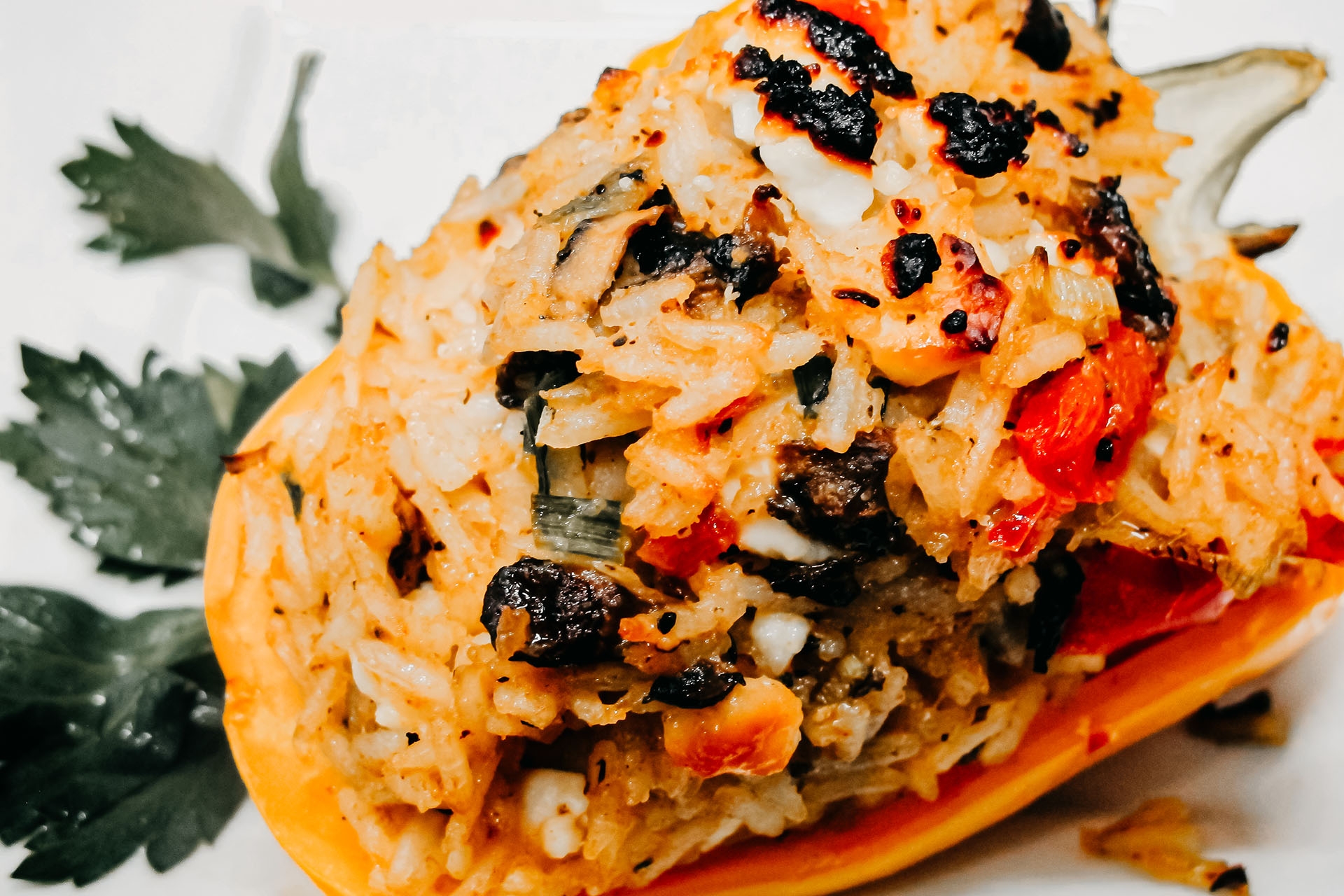 Yield:

6

Servings:

6

Prep Time:

20m

Cook Time:

45m

Ready In:

60m
Ingredients
Bone Suckin'® Steak Seasoning & Rub, 2 Tbsp
Orange Bell Peppers, 3
Water, 1/2 cup
Butter, 1 Tbsp
Mushrooms, 2 cups
Green Onion, 1/2 cup
Red Bell Pepper, 1/4 cup
Cooked Rice, 1 1/2 cups
Crumbled Feta Cheese, 1/2 cup
Method
Step 1
Cut the peppers in half lengthwise (retain stem if possible) and remove the seeds. In a large pot, cook the pepper halves in boiling water for 5 minutes or until crisp-tender. Drain and set aside to cool.
Step 2
In a skillet, on medium high, melt butter. Add mushrooms, green onions, diced peppers and 2 tablespoons of Bone Suckin'® Steak Seasoning & Rub. Stir and sauté the vegetables for 5 minutes or until just tender. Pour the ingredients from the skillet into bowl with rice and stir well. Add feta cheese and stir.
Step 3
Spoon the mixture into the cavities of the peppers. Place the peppers onto greased baking sheet and bake at 350˚ F for 25 minutes. Enjoy!