Bone Suckin' Rack Of Lamb
2023-04-14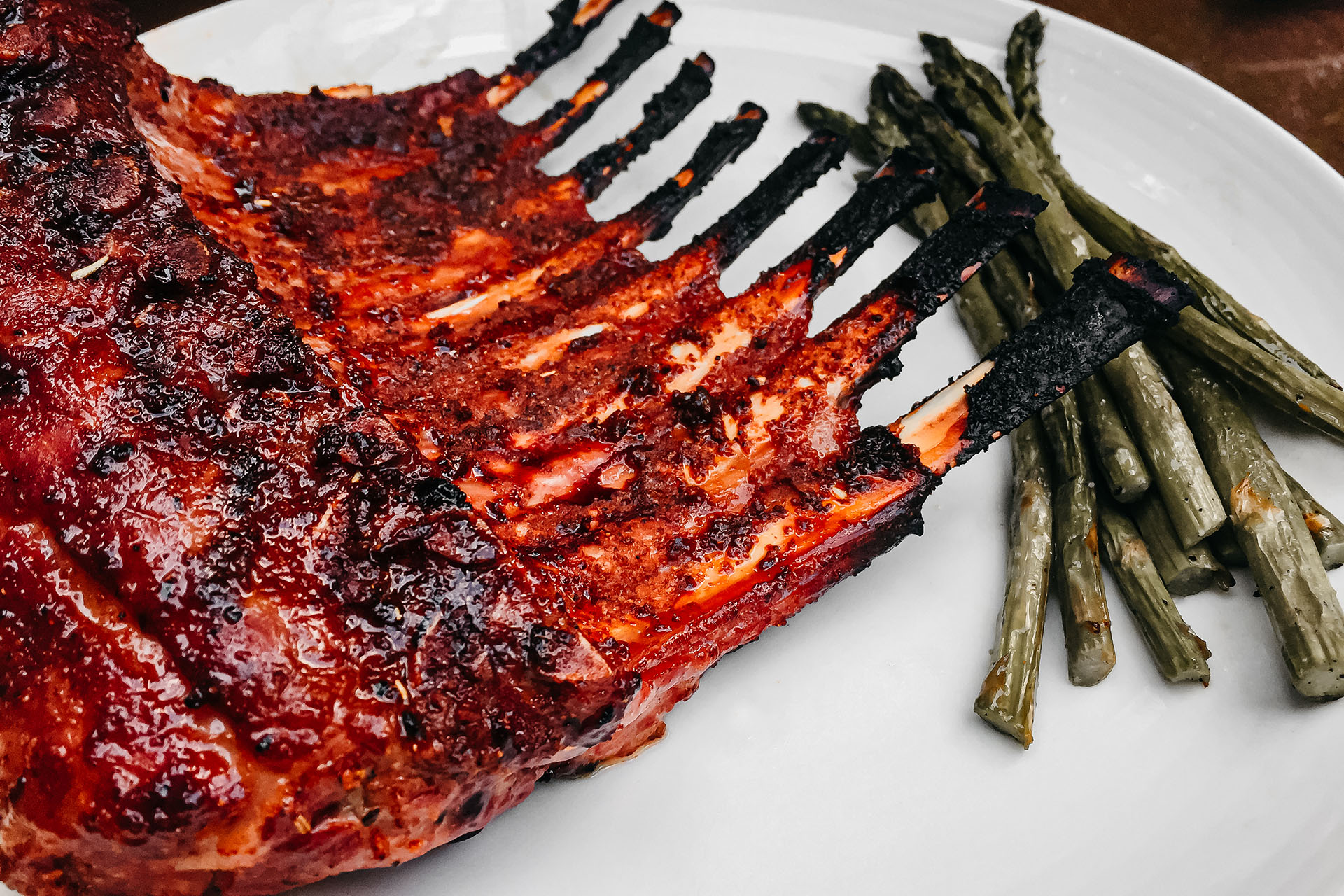 Yield:

2

Servings:

2

Prep Time:

1:05 h

Cook Time:

16m

Ready In:

1:21 h
Ingredients
Bone Suckin'® Seasoning & Rub, 3 Tbsp
Rack of Lamb, 2 lbs
Honey and fresh garlic
Method
Step 1
Score back of the rack in crisscross pattern, using sharp knife.
Step 2
Optional* Cover the rack with honey and fresh garlic.
Step 3
Cover the rack with Bone Suckin'® Seasoning & Rub.
Step 4
Let it marinate in the refrigerator for 1 hour.
Step 5
Grill on indirect heat or cook in the oven at 500° F for 16 minutes, flipping every 4 minutes until the meat reaches 135° F -140° F internal temperature. Recipe serves 2-4. Enjoy!