Bone Suckin' Barbecue Chicken Pizza
2023-03-23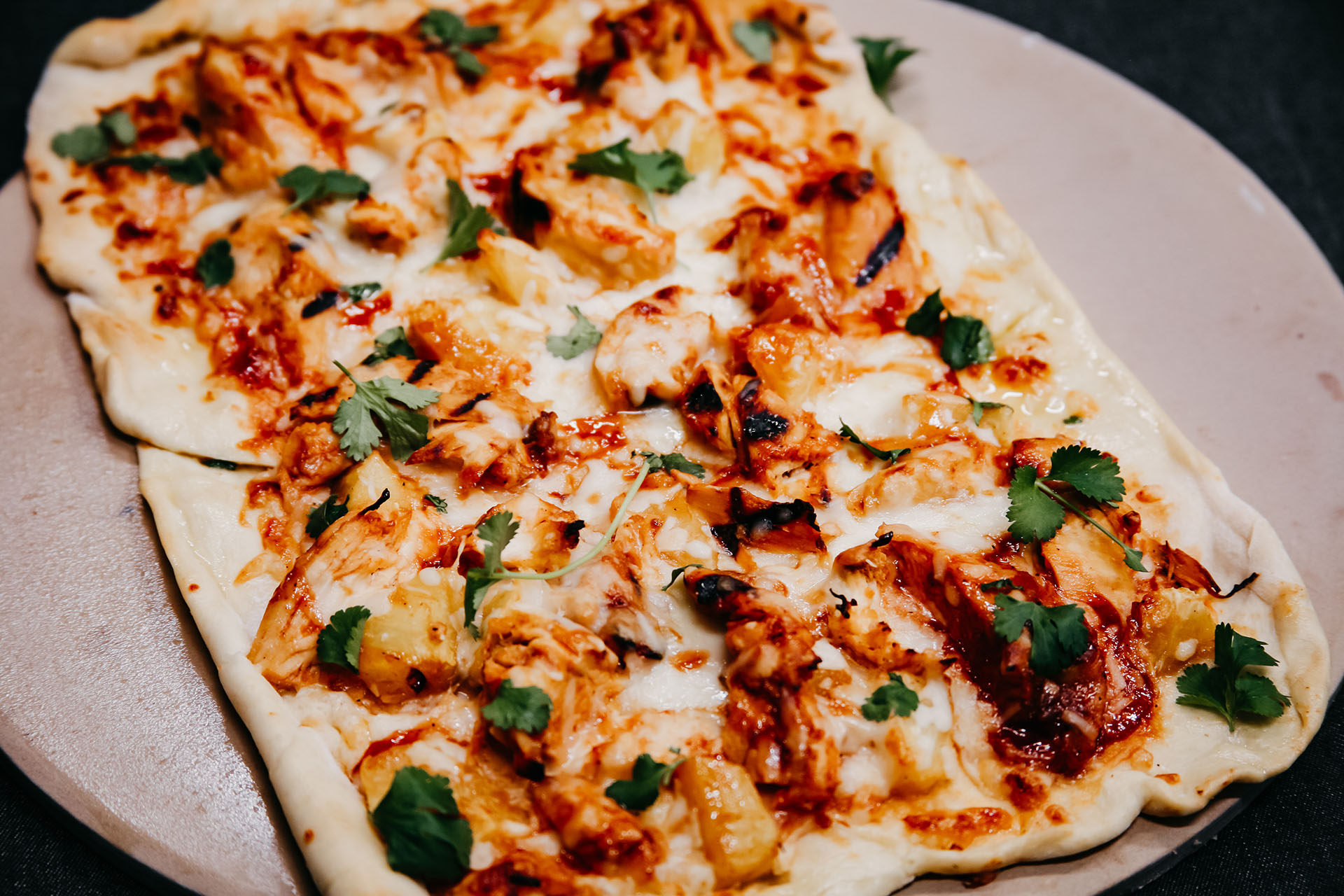 Yield:

5

Servings:

5

Prep Time:

5m

Cook Time:

20m

Ready In:

25m
Ingredients
Bone Suckin' Sauce®, 1/2 cup
Pizza Dough, 24 oz.
Mozzarella Cheese, 1 1/2 cups
Cooked Chicken Breast, 1
Fresh Pineapple, 1 cup
Flour, 1 Tbsp
Parsley, 1/4 cup
Method
Step 1
Before cooking the food, preheat the grill to medium. Roll out the pizza dough 1/4 inch thick. Place the dough on the grill. Spread 1/4 cup of Bone Suckin' Sauce® over the pizza dough. Sprinkle the cheese over the dough. In a bowl, pour 1/4 cup of Bone Suckin' Sauce® over the cooked chicken. Toss together and place on the dough. Add the pineapple chunks. Close the grill and let the pizza cook for 5 minutes.
Step 2
After 5 minutes, check to make sure the crust is grilling slowly. Adjust the heat if necessary.
Step 3
Grill an additional 15 minutes. Cheese should be fully melted and the pizza crust crispy, but not burned.
Step 4
Remove the pizza from the grill with tongs right onto a cutting board. Garnish with parsley. Cut, serve and enjoy!