Bone Suckin' White Bean Soup
2023-04-12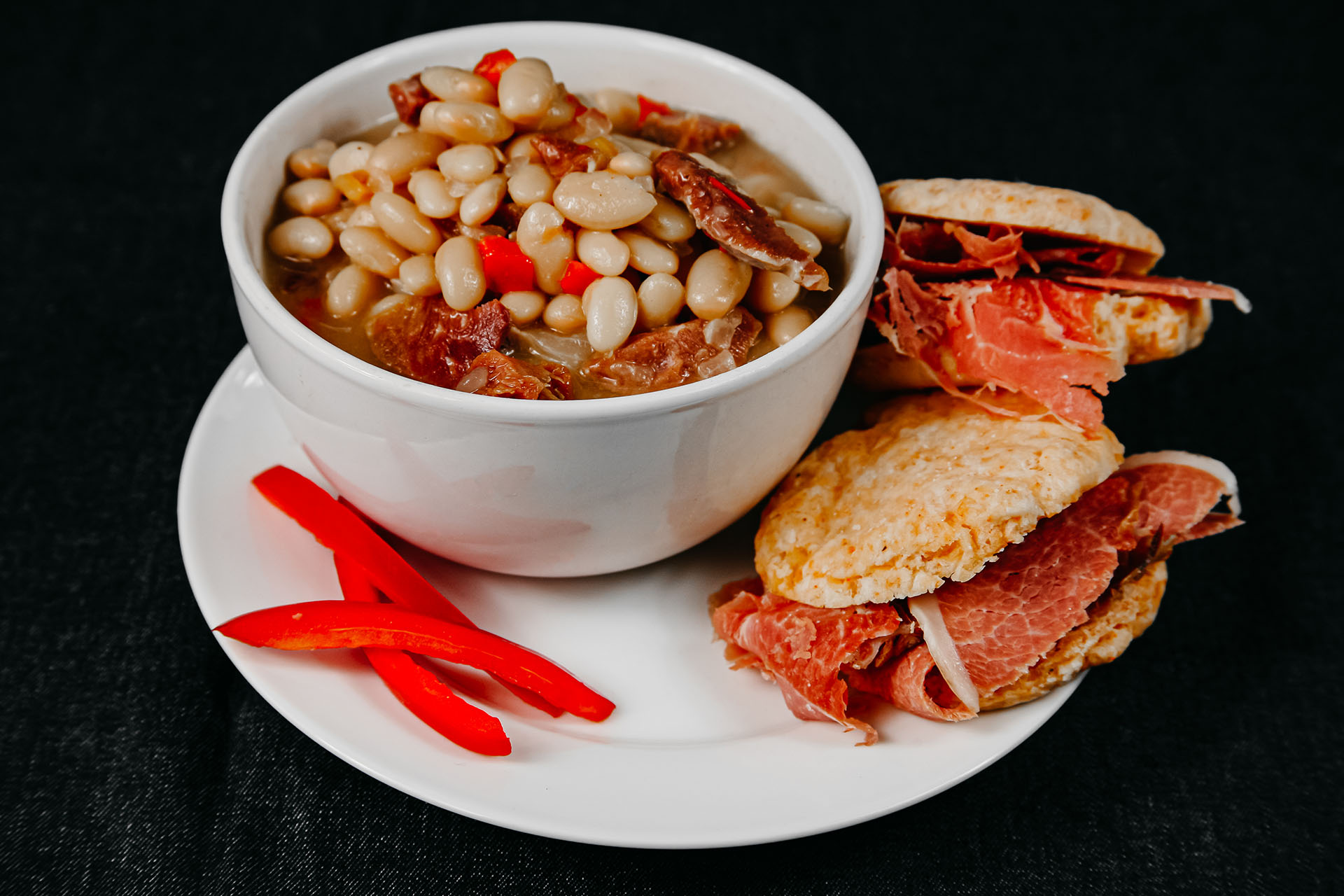 Yield:

6

Servings:

6

Prep Time:

20m

Cook Time:

60m

Ready In:

1:20 h
Ingredients
Bone Suckin'® Chicken Seasoning & Rub, 2 Tbsp
Bone Suckin'® Hiccuppin' Hot® Habanero Sauce, 1 tsp
Olive Oil, 2 Tbsp
Great Northern Beans, 12 oz
Red Pepper, 1
Yellow Onion, 1
Ham Stock, 4 qts
Garlic, Tbsp
Sausage Links, 4
Flour, 4 Tbsp
Method
Step 1
In a large stockpot, heat olive oil to medium low. Add minced garlic, onion and red pepper. Sauté for 5 minutes.
Step 2
Add in sausage, Bone Suckin'® Chicken Seasoning and flour. Cook for 5 more minutes and stir well. Pour in the soaked beans and ham stock and stir well. The stock should thicken up. (If you prefer a thicker soup, add additional flour.)
Step 3
Bring the soup to a boil for 5 minutes, continuing to stir. Add Bone Suckin'® Hiccuppin' Hot® Habanero Sauce and turn the heat to low or simmer.
Step 4
Cook, covered, for at least 45 minutes, stirring occasionally. Serve it with crusty bread. Recipe serves 6-8. Enjoy!