Bone Suckin' Stuffed Jalapeños
2023-04-17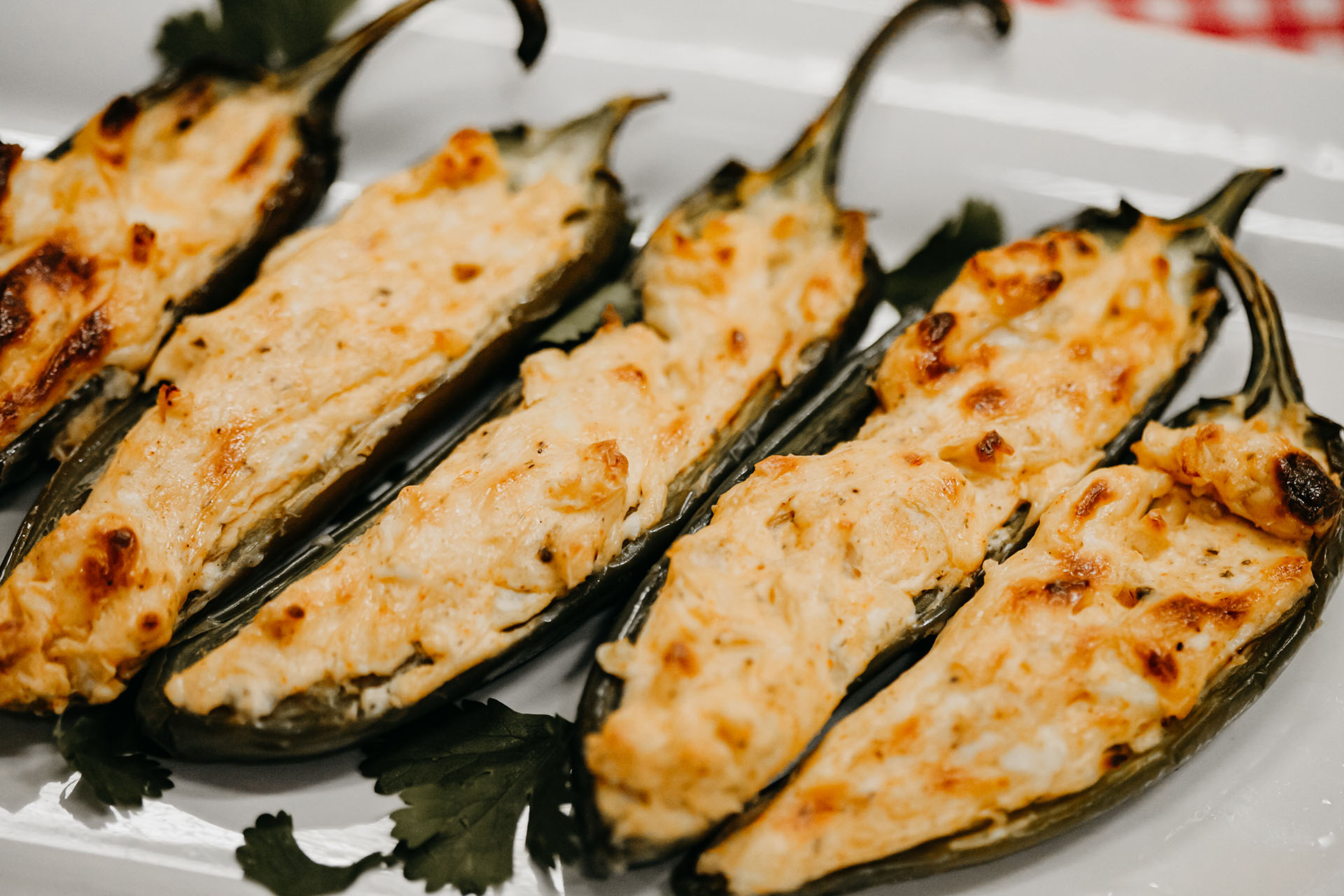 Yield:

10

Servings:

10

Prep Time:

15m

Cook Time:

25m

Ready In:

40m
Ingredients
1 tbsp Bone Suckin'® Seasoning & Rub
20 Jalapeños
1/2 cup Onion
8 oz Cream Cheese
Method
Step 1
Preheat the oven at 375˚ F. Before cooking the food, cut the jalapeños in half, length wise, leaving the stems on. With a spoon take the seeds and the white membranes out of the jalapeños and throw them away.
Step 2
In a small bowl, mix the cream cheese, onion and Bone Suckin'® Seasoning & Rub together. Scoop the cream cheese mixture out and stuff the jalapeños.
Step 3
Place the jalapeños on a parchment paper lined baking sheet. Bake for 25 minutes. Sprinkle a little amount of Bone Suckin'® Seasoning & Rub onto the hot jalapeños for color. Recipe serves 10 to 12. Enjoy!