Bone Suckin' Steak Fingers with Gravy
2023-03-30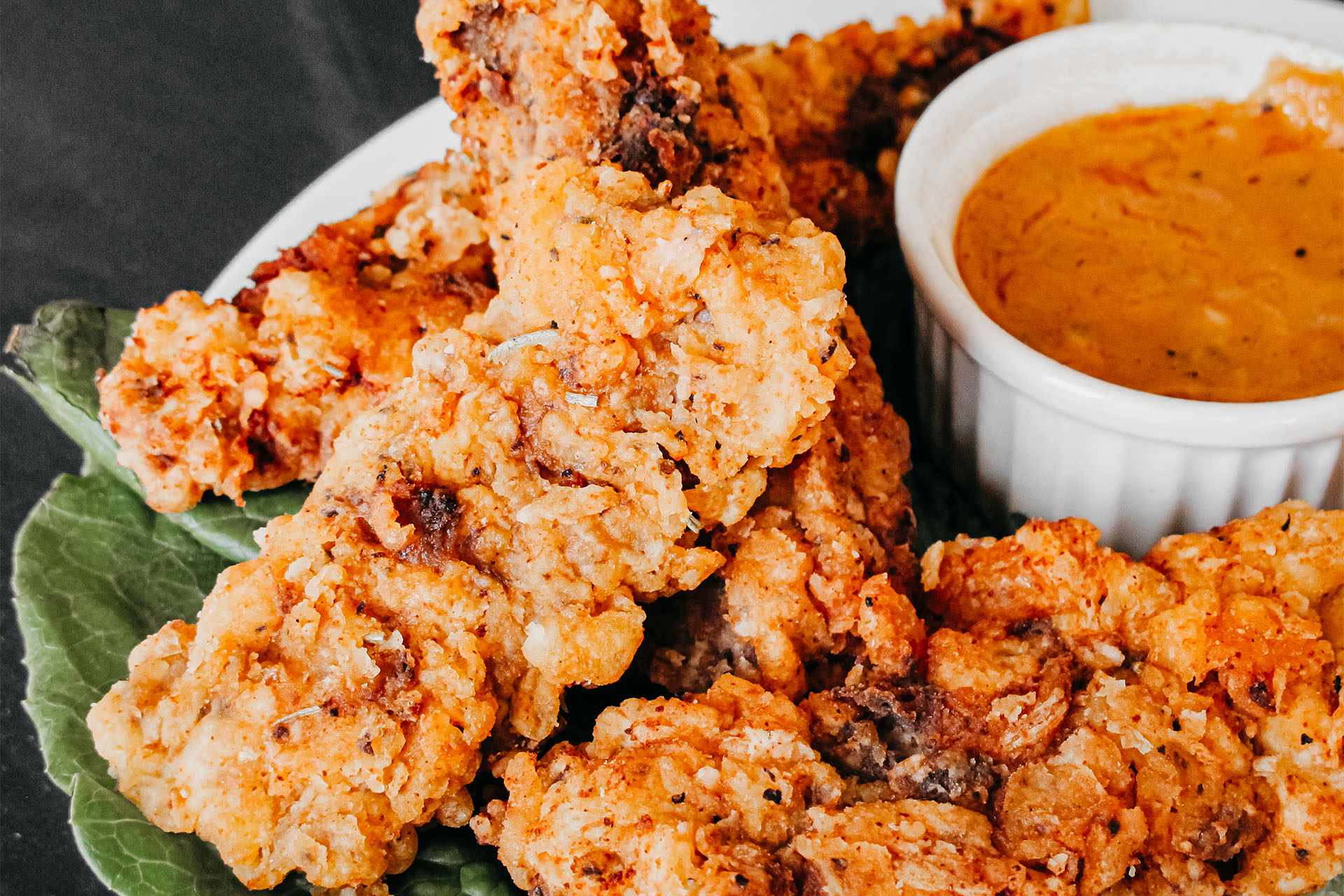 Yield:

6

Servings:

6

Prep Time:

20m

Cook Time:

20m

Ready In:

40m
Ingredients
Bone Suckin'® Steak Seasoning & Rub, 4 Tbsp
Cube Steak, 2 lbs.
All Purpose Flour, 1 cup
Eggs, 3
Milk, 1/3 cup
Beef Broth, 1 cup
Grapeseed Oil, 2 cups
Sea Salt and Pepper, to taste
Method
Step 1
Combine flour and 3 tablespoons of Bone Suckin'® Steak Seasoning & Rub in a shallow bowl. In another bowl, whisk milk and eggs together.
Step 2
Heat oil to medium high in a skillet or frying pan.
Step 3
Dredge the meat in flour, dip the floured meat in egg/milk mixture and finally dredge again in flour.
Step 4
Fry 4 to 5 strips of steak at a time, until golden brown on both sides. Remove from the pan and place on paper towel lined plate to drain.
Step 5
Drain all but ¼ cup of oil from the skillet, add 2 tablespoons of flour and 1 tablespoon of Bone Suckin'® Steak Seasoning & Rub. Whisk oil and flour/ Seasoning & Rub mixture together, until it becomes pasty. Add beef broth and whisk well. Add more broth, a little at a time, to thin gravy if needed.
Step 6
Serve with a salad and use the gravy as a dipping sauce or serve over rice. Enjoy!