Bone Suckin' Grilled New Potatoes
2023-03-31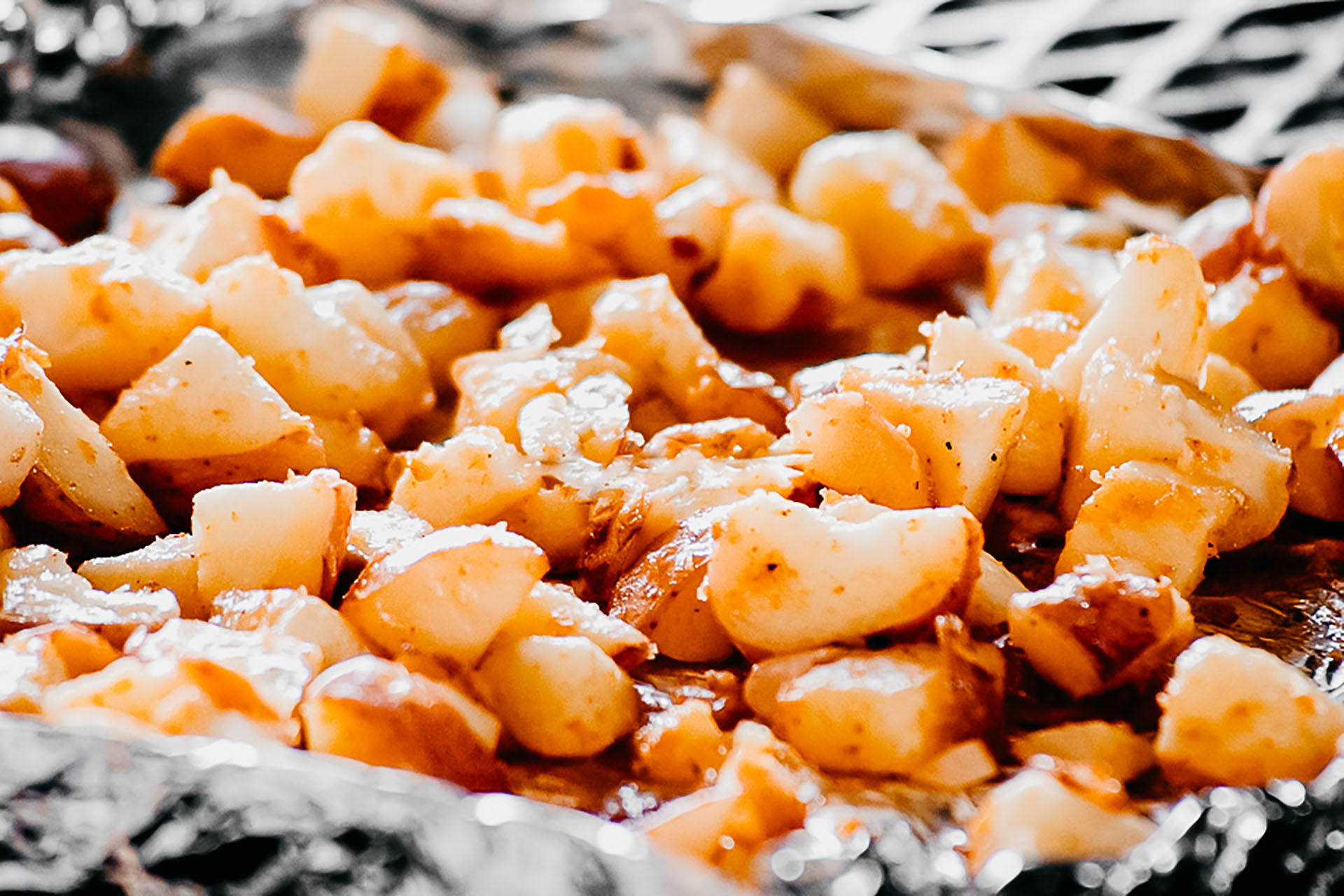 Yield:

4

Servings:

4

Prep Time:

15m

Cook Time:

20m

Ready In:

35m
Ingredients
Bone Suckin'® Seasoning & Rub, 1 1/2Tbsp
Bone Suckin'® Steak Seasoning & Rub, 1 1/2 Tbsp
Red New Potatoes, 12
Butter, 3 Tbsp
Method
Step 1
Preheat the oven or grill to 375° F.
Step 2
Before cooking the food, rinse the potatoes and slice into quarters. Place in a large re-sealable plastic bag and pour in 1/2 cup of water. Seal the bag, but leave one corner open slightly. Microwave for 8 minutes on high.
Step 3
Remove from the microwave and drain the water. Add Butter + Bone Suckin'® Seasoning & Rub(Original or Steak Seasoning) to the potatoes. To crisp the potatoes you can either 1.) Place the cooked potatoes on a sheet of aluminum foil OR 2.) Place in a cast iron skillet OR 3.) Spread the cooked potatoes on a baking sheet in one layer over a hot grill (about 10 minutes). Bake until golden brown. Enjoy!