Bone Suckin' Gluten Free Fried Chicken
2023-03-29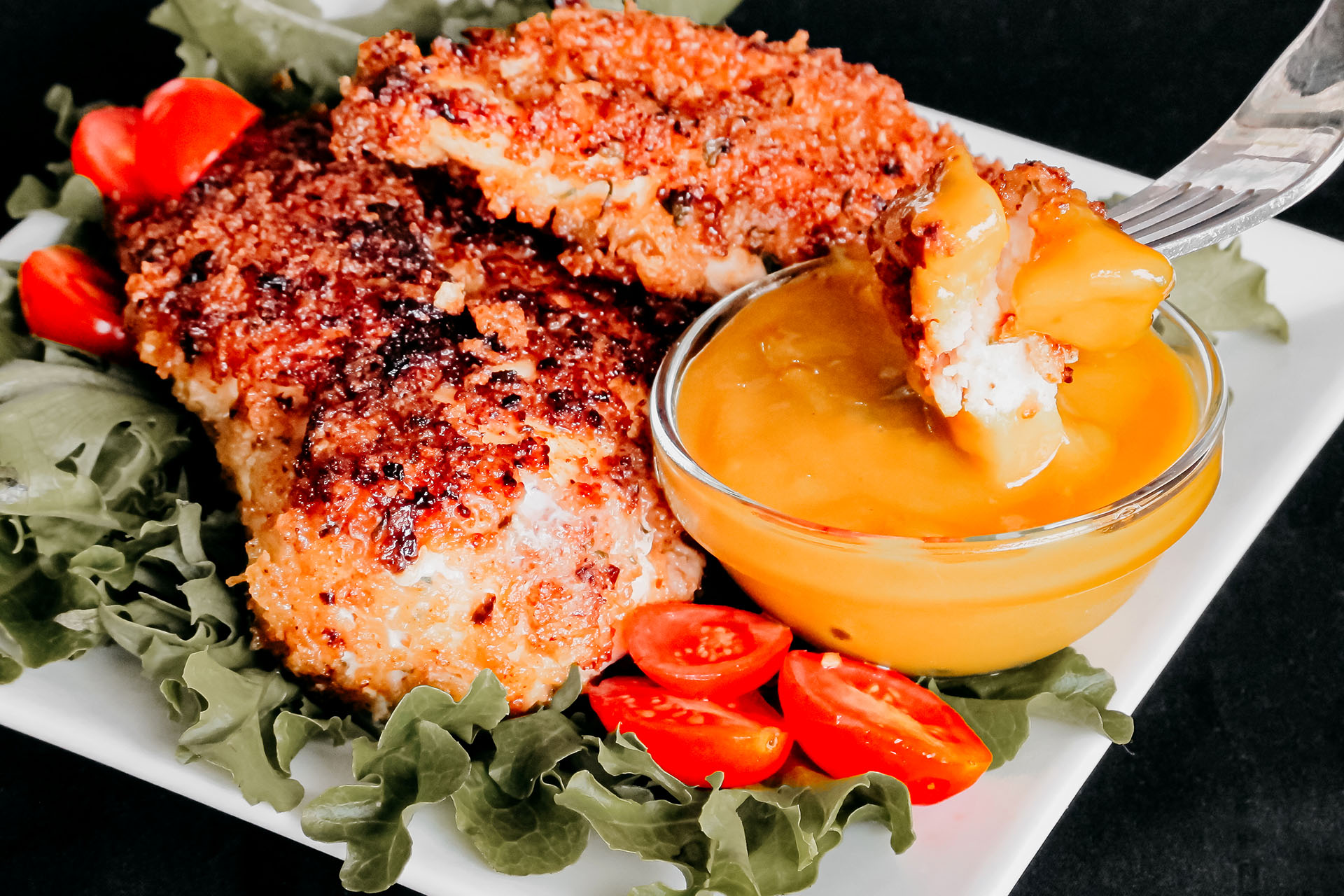 Yield:

4

Servings:

4

Prep Time:

10m

Cook Time:

20m

Ready In:

30m
Ingredients
Bone Suckin'® Chicken Seasoning & Rub, 2 Tbsp
Bone Suckin'® Mustard
Rice Cereal, 2 cups
Chicken Breast, 4
Eggs, 2
Grapeseed Oil, 3 Tbsp
Method
Step 1
In a skillet, heat the grapeseed oil to medium high.
Step 2
Combine the crushed rice cereal and Bone Suckin'® Chicken Seasoning in one medium bowl. Whisk the eggs in another medium bowl.
Step 3
Dip the chicken breast in egg, coating it well. Next, roll the breast in rice cereal with Bone Suckin'® Chicken Seasoning.
Step 4
Place the breast in a skillet with hot oil and fry 10 minutes per side. If the chicken is browning too quickly, turn heat down to medium. Serve with Bone Suckin'® Mustard for dipping. Enjoy! *Note: Chicken may be baked in the oven; just omit the grapeseed oil, lay chicken on a parchment paper lined baking sheet and bake for 30 minutes at 350˚ F.