Bone Suckin' Cuban Toasties
2023-04-05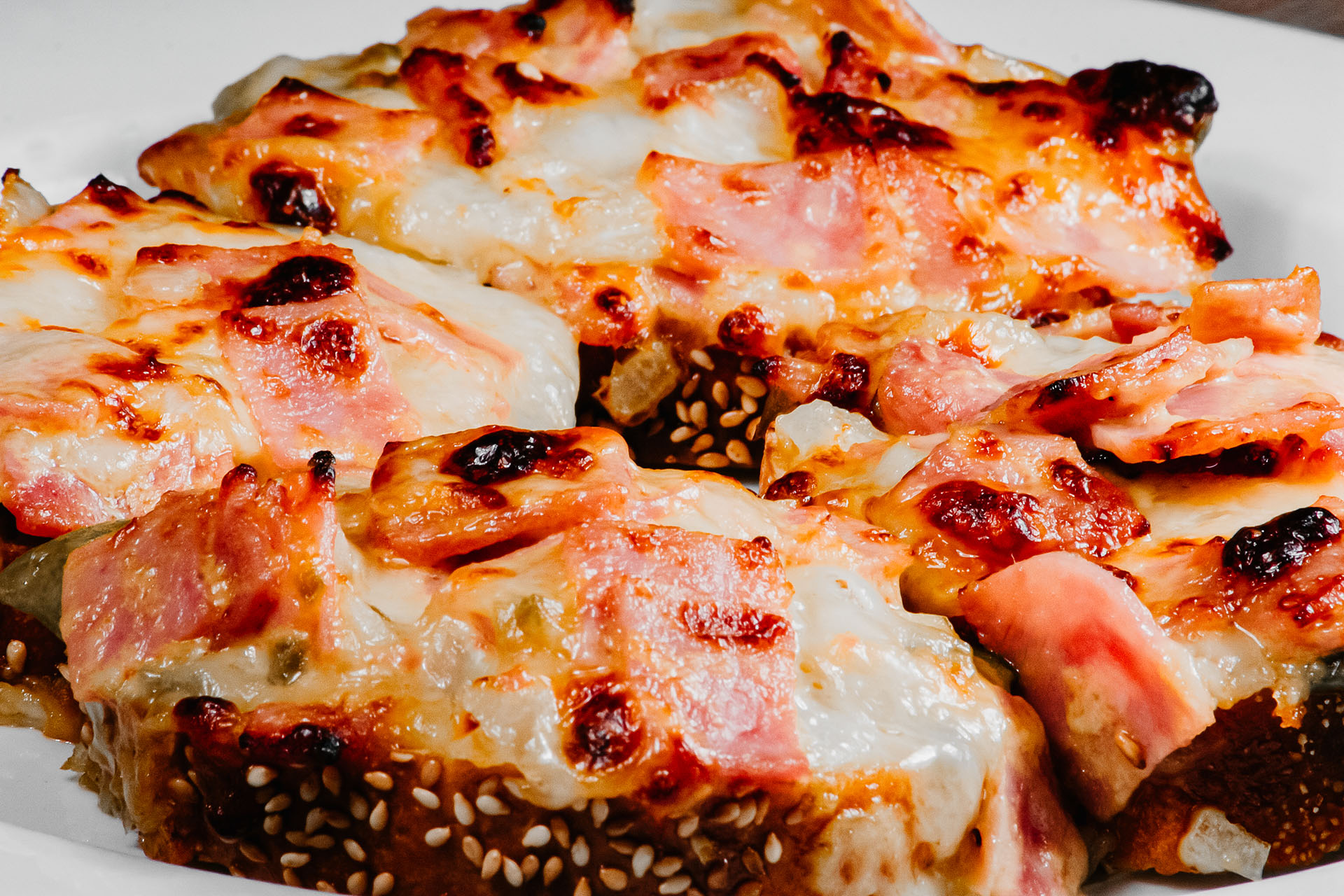 Yield:

8

Servings:

8

Prep Time:

5m

Cook Time:

10m

Ready In:

15m
Ingredients
Bone Suckin'® Mustard, 1 1/2 Tbsp
Package of Ham, 1
Baguette, 1
Crisp Dill Pickles, 2
Mayonnaise, 1/3 cup
Swiss cheese, 2 cups
Method
Step 1
Before cooking food, preheat the oven to 500º F.
Step 2
In a small bowl, stir together the ham, cheese, mayonnaise and Bone Suckin'® Mustard.
Step 3
Arrange the bread slices on a foil-lined baking sheet. Place 2 pickle slices on each slice of bread and then spread about 1 tablespoon of the ham mixture on top. Bake the toasties for 8 to 10 minutes or until they are golden and bubbly. Cool for a few minutes before serving. Recipe serves 8 to 10. Enjoy! *Note: For an extra kick, replace the pickles with jalapeños! Also, because we made a double batch, we had leftover ham mixture, so the next morning we made an egg casserole!