Bone Suckin' Cheddar Biscuits
2023-04-06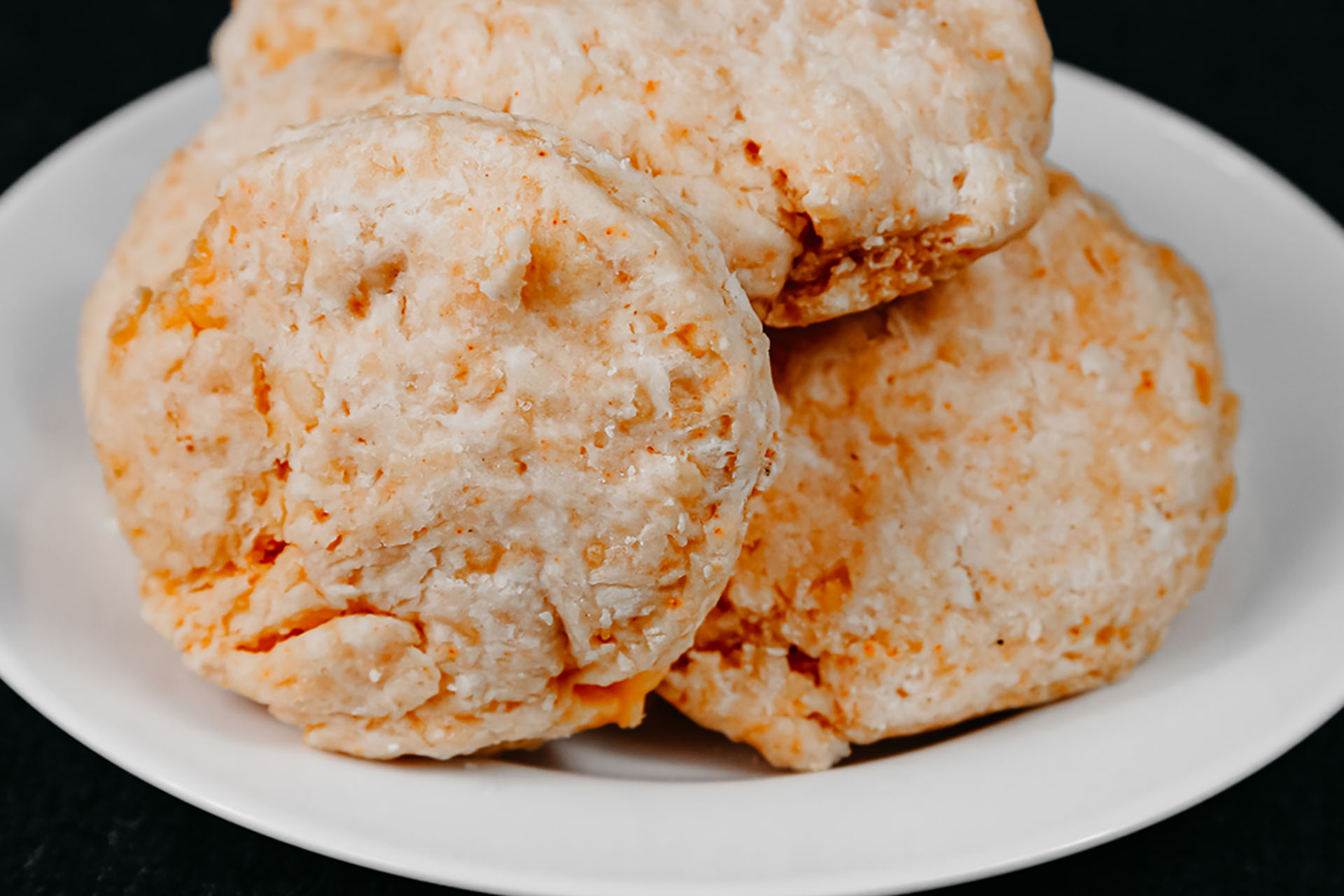 Yield:

12

Servings:

12

Prep Time:

15m

Cook Time:

10m

Ready In:

25m
Ingredients
Bone Suckin'® Hot Seasoning & Rub, 1 1/2 tsp
Self-Rising Flour, 2 cups
Paprika, 1/2 tsp
Cayenne, 1/4 tsp
Butter, 8 Tbsp
Sharp Cheddar Cheese, 1 1/2 cups
Milk, 1 cup
Method
Step 1
Preheat oven to 450˚. Before cooking food, line baking sheet with parchment paper or spray baking sheet with a nonstick cooking spray.
Step 2
In a large bowl sift together flour, Bone Suckin'® Hot Seasoning & Rub, paprika and cayenne.
Step 3
Using a pastry blender work butter pieces into flour mixture or you may also pulse the flour mixture and butter in a food processor. Stir in cheese and mix well. Add milk to flour mixture and stir creating your dough.
Step 4
Place dough onto a floured surface and roll out to about a ¾ inch thickness. Using a biscuit cutter, cut biscuits into rounds and reroll the dough as needed.
Step 5
Place the biscuits on a prepared baking sheet about 2 inches apart. Bake for 10 minutes or until the biscuits are lightly browned.
Step 6
For a beautiful finished look, brush the tops of the baked biscuits with melted butter. Enjoy!