Bone Suckin' Yaki Perfect Steak
2023-04-04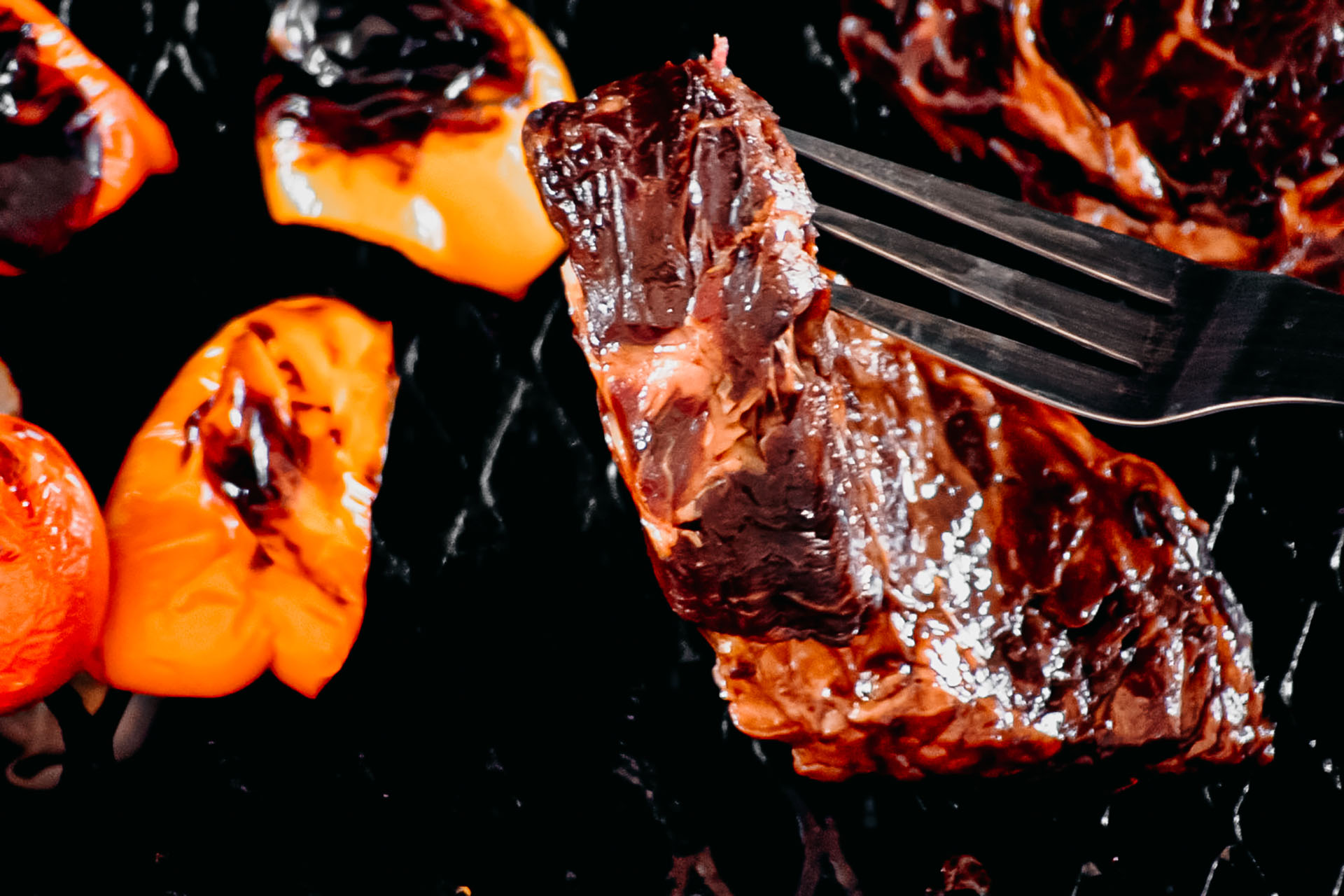 Yield:

4

Servings:

4

Prep Time:

1:20 h

Cook Time:

10m

Ready In:

1:30 h
Ingredients
13.25 oz Bone Suckin'® Yaki®
4 Ribeye Steaks
Method
Step 1
Pierce the steaks with a fork several times on each side.
Step 2
Place the steaks and Bone Suckin'® Yaki® in a re-sealable bag. Marinate in the refrigerator for one hour. Remove from the refrigerator and let stand 5 minutes at room temperature.
Step 3
Preheat the grill to high. Grill the steaks for 5 minutes on each side or until the desired temperature is reached. (Rare/130º, Medium Rare/145º, Medium/160°, Medium Well/165°, Well Done/170°)
Step 4
Remove from the grill, let stand 5 minutes to allow the juices to redistribute and serve. Enjoy!