Bone Suckin' Soba Noodle Salad
2023-04-05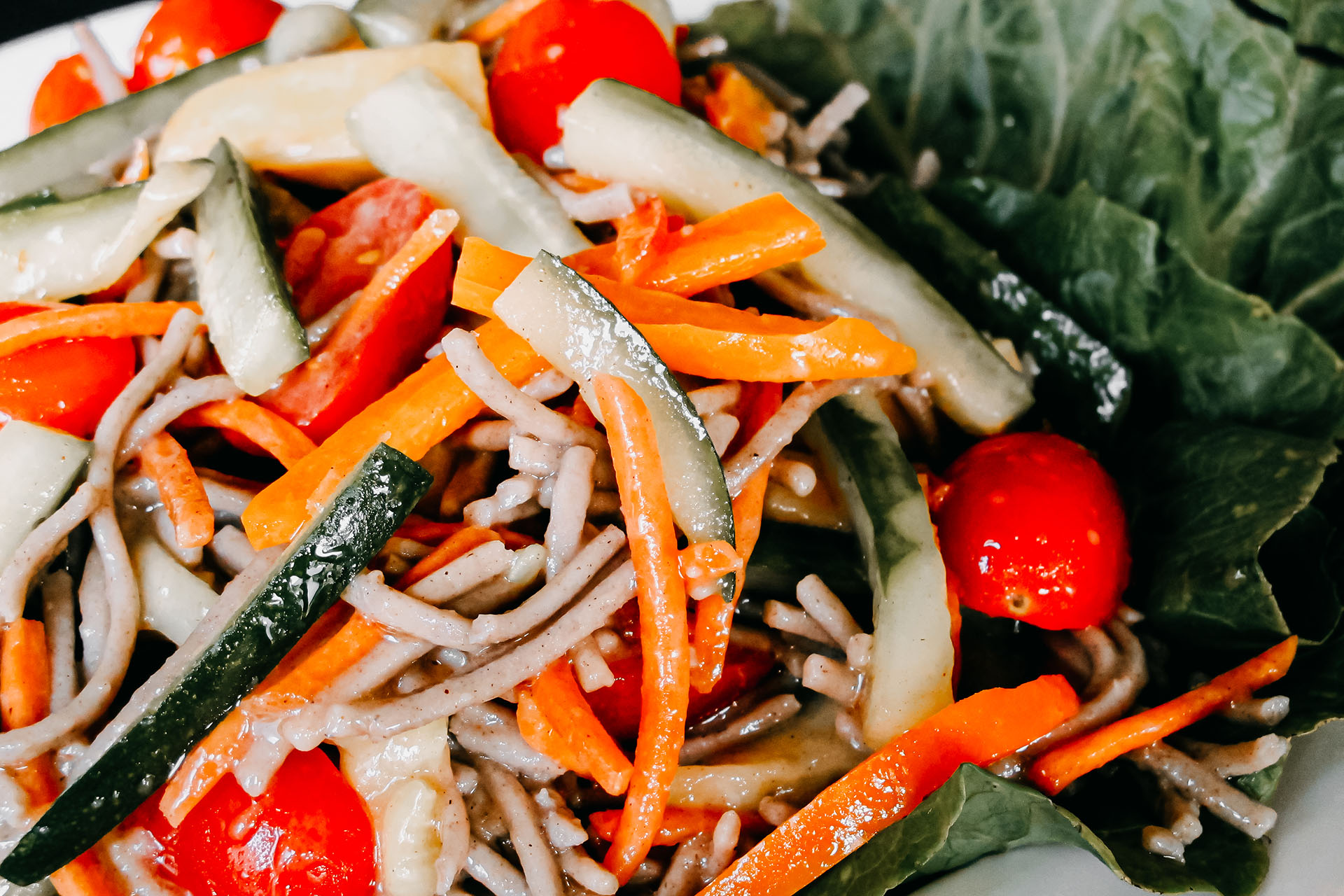 Yield:

6

Servings:

6

Prep Time:

30m

Cook Time:

8m

Ready In:

38m
Ingredients
3 tbsp Bone Suckin'® Yaki®
2 tsp Bone Suckin'® Hiccuppin' Hot® Habanero Sauce
1/3 cup Rice Vinegar
1/3 cup Sunflower Oil
1 tbsp Toasted Sesame Oil
8 cups Mixed Summer Veggies
8 oz Buckwheat Soba Noodles
Sea Salt & Pepper
Method
Step 1
Whisk the first five ingredients together in a large bowl. Add the vegetables and toss to coat.
Step 2
Cook the noodles in a large pot of boiling salted water, for 6 to 8 minutes, until al dente.
Step 3
Drain the noodles and rinse under cold water to cool them. Add the noodles to the vegetable mixture and toss, coating the noodles with dressing. Add sea salt and pepper to taste. Enjoy! *Note: Not all soba noodles are 100% gluten free. Check package label before purchasing. Bone Suckin'®Yaki® is a great stir fry sauce!