Bone Suckin' Yaki Asian Beef Soup
2023-03-31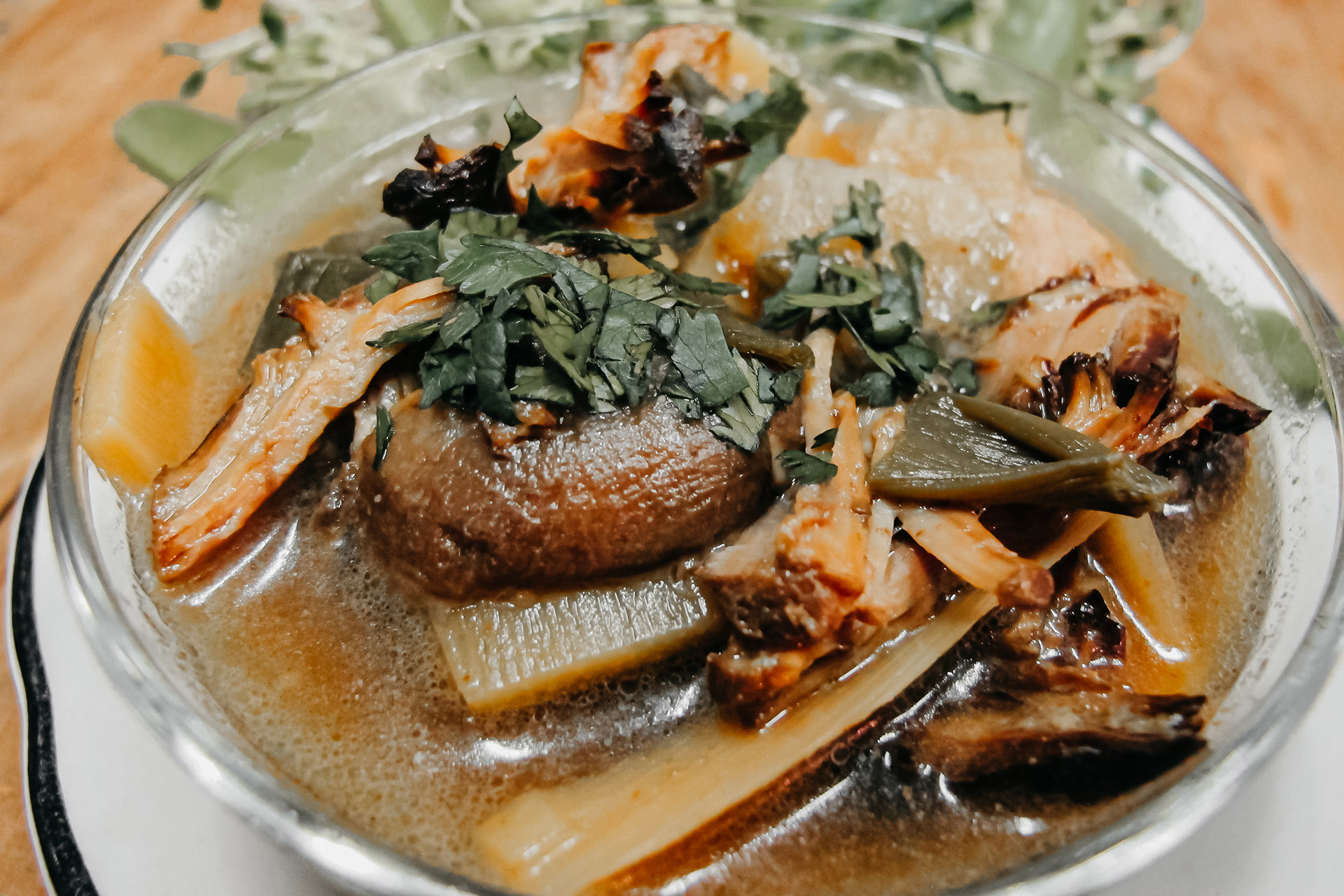 Yield:

8

Servings:

8

Cook Time:

8:30 h

Ready In:

8:30 h
Ingredients
13.25 oz Bone Suckin'® Yaki®
3 lbs Beef Roast
4 cups Water
2 large Sweet Onions
2 tsp Toasted Sesame Oil
1/2 cup Sherry
3 cloves Garlic
Fresh Ginger, 1 inch piece
2 cups Carrots
16 oz White Button or Shitake Mushrooms
Cabbage, 1 small head
Bamboo Shoots, 1 can
Sea Salt, to taste
White Pepper, to taste
Cilantro
Method
Step 1
Place the beef and the water into a slow cooker. Cover with sliced onions.
Step 2
In a small mixing bowl, whisk together Bone Suckin'® Yaki®, Teriyaki Sauce, sesame oil, sherry, garlic and grated ginger. Pour over the beef and onions.
Step 3
Cook on high for 4-6 hours or low for 6-8 hours. Cooking times vary depending on your slow cooker, but cook until tender and you can shred the beef with 2 forks.
Step 4
Remove beef from the slow cooker and place into a bowl, discarding the visible fat. Shred with forks and keep warm.
Step 5
Add carrots, mushrooms, cabbage and bamboo shoots to the juices in the slow cooker. Season with salt and pepper, to taste. Cover and cook on high for 20-30 minutes, until vegetables are crisp tender.
Step 6
After cooking food, place the shredded beef into each soup bowl. Ladle the vegetables with juice over the meat. Garnish with freshly chopped cilantro. For those who like heat, pass around a bottle of Bone Suckin'® Hiccuppin' Hot® Habanero Hot Sauce. Recipe serves 8-12. Enjoy!