Bone Suckin' Sardines & Onion Relish
2023-04-18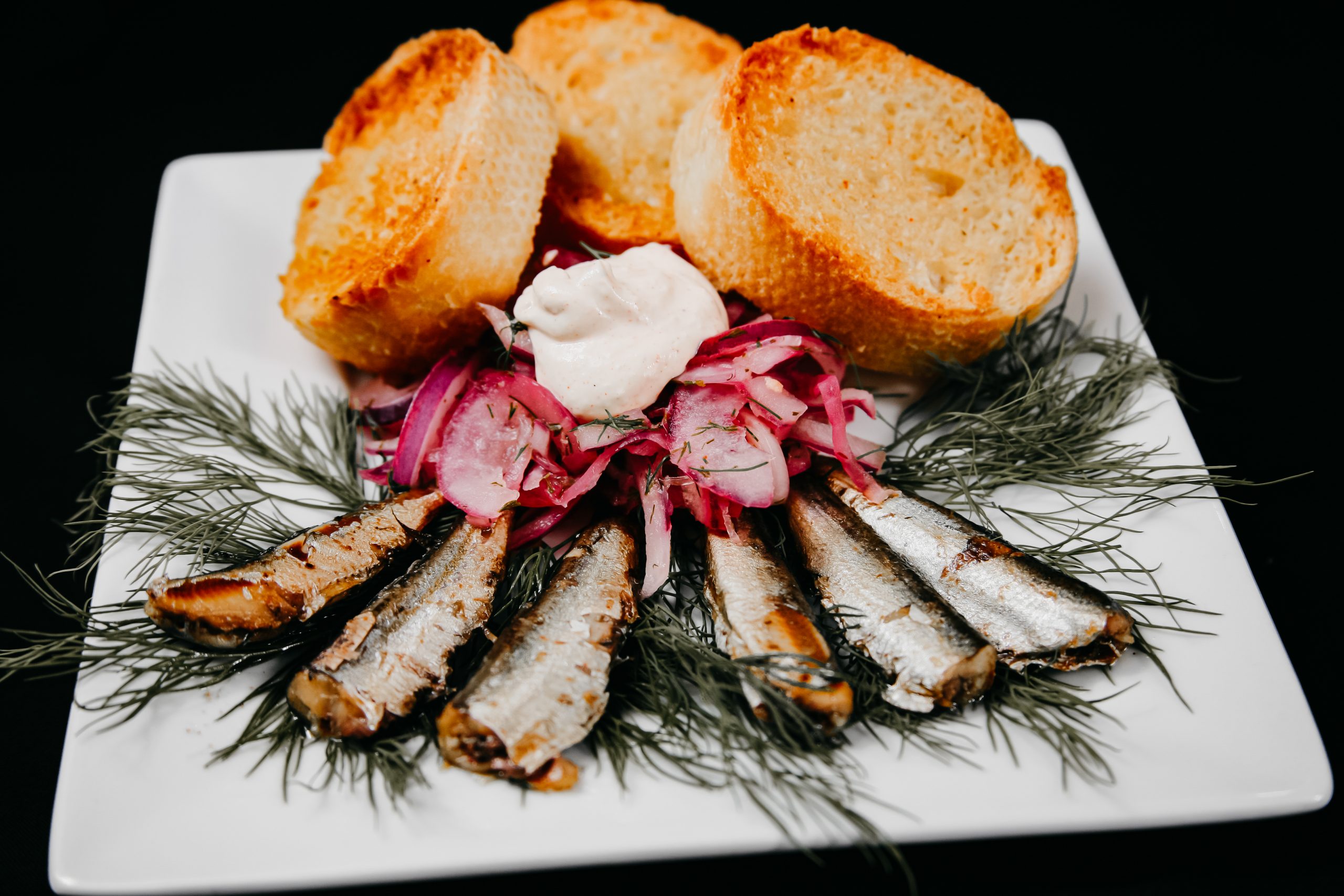 Yield:

6

Servings:

6

Prep Time:

20m

Ready In:

20m
Ingredients
Bone Suckin'® Hiccuppin' Hot® Habanero Sauce, 1 tsp
Bone Suckin'® Hot Seasoning & Rub, 2 tsp
Red Onions, 2
Lemon Juice, 1/4 cup
Lemon Zest, 1 tsp
Fresh Dill, 1 Tbsp
Olive Oil, 1 Tbsp
Sea Salt, 2 tsp
Butter, 1/2 stick
Loaf French Bread, 1
Sardines in Olive Oil tin, 1
Method
Step 1
Before cooking the food, peel the onions, cut in half and slice as thinly as possible or use a mandolin (use all of the onions!) In a bowl, combine the onions, dill, Bone Suckin'® Hiccuppin' Hot® Habanero Sauce, chopped dill, lemon juice, zest, olive oil and sea salt. Cover the onion relish and let stand until the onions have softened, about 15 minutes.
Step 2
In a small saucepan, melt the butter and stir in Bone Suckin'® Hot Seasoning & Rub. Brush melted butter onto bread slices and bake at 250° F for 20 minutes. Toast the bread through until it is golden brown.
Step 3
Open the sardines, arrange on a platter along with the bread, onion relish and sprigs of dill for garnish. Place a sardine on bread, cover with onion relish and enjoy! Add Horseradish as another option. Enjoy!