Bone Suckin' Rosemary Lamb Shanks
2023-04-12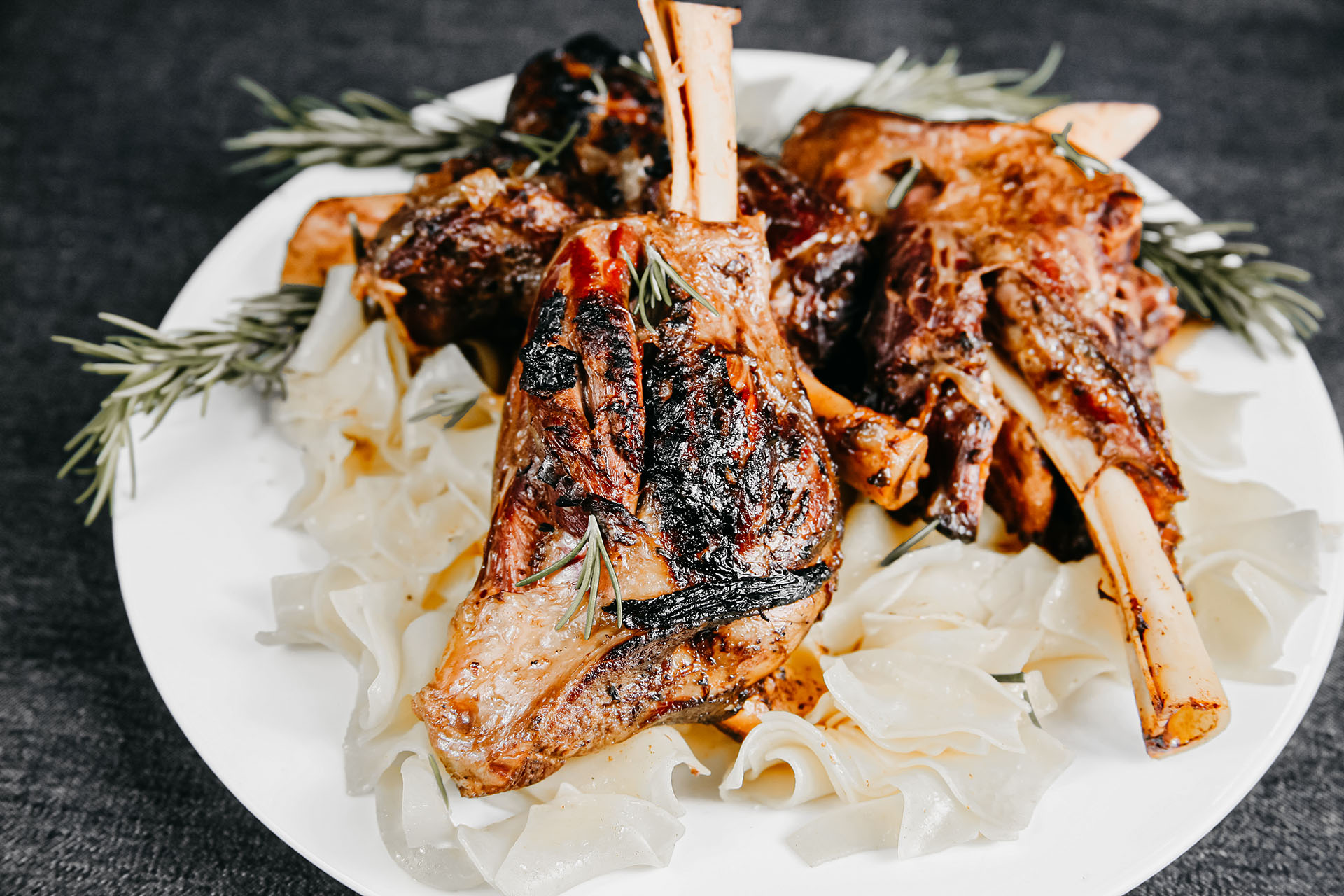 Yield:

4

Servings:

4

Prep Time:

60m

Cook Time:

4:15 h

Ready In:

5:15 h
Ingredients
8 oz Bone Suckin'® Yaki®
1 tbsp Bone Suckin'® Seasoning & Rub
2 lbs Lamb Shanks
2 Large Yellow Onions
1 cup Sherry or Red Wine
2 cups Beef Broth
4 tsp Minced Garlic
Fresh Rosemary
Fresh Thyme
3 tbsp Olive Oil
Sea Salt and Pepper
Parsley
Egg Noodles
Method
Step 1
Before cooking the food, place the lamb shanks in a large re-sealable plastic bag and pour in Bone Suckin'® Yaki®. Let the shanks marinate for at least 1 hr.
Step 2
Sear the shanks in a large skillet over heat, in olive oil, until all the sides are browned.
Step 3
Add Bone Suckin'® Seasoning & Rub, onions and garlic to pan and sauté until the onions soften.
Step 4
Pour wine over the onions and garlic and stir. Raise the heat to a medium heat and cook for 5 minutes.
Step 5
Place the rosemary and thyme sprigs in the bottom of a large crock pot and add the shanks. Pour the wine/sherry sauce with onions and garlic over the shanks and add broth. Cook in a crock pot on medium for 4 hrs., turning the shanks in sauce occasionally. The meat should be falling off the bone. Prepare the egg noodles according to the package instructions. Serve the shanks over the egg noodles. Ladle the noodles with extra broth. Sea salt and pepper to taste. Enjoy!