Bone Suckin' Pork Chops & Cantaloupe
2023-04-17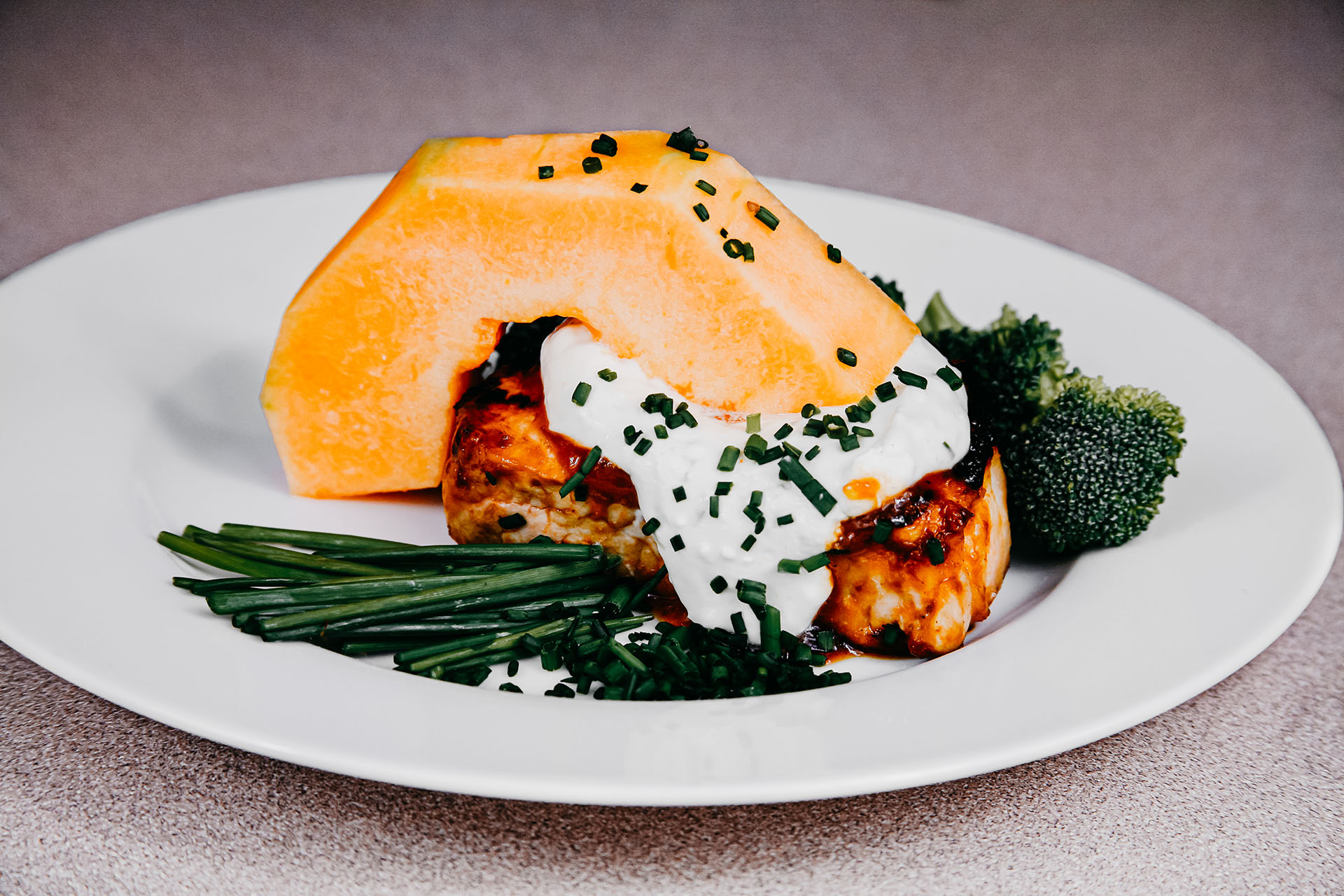 Yield:

6

Servings:

6

Prep Time:

1:15 h

Cook Time:

10m

Ready In:

1:25 h
Ingredients
Bone Suckin' Sauce®, 1 cup
Bone Suckin'® Seasoning & Rub, 2 tsp
Pork Chops, 6
Whipped Cream, 1/2 cup
Cream Cheese, 16 oz
Chives, 1/4 cup
Cantaloupe, 1
Method
Step 1
Before cooking the food, marinate the chops in Bone Suckin' Sauce® for at least 1 hour. In a bowl, whip the cream until stiff and combine the cream cheese and chives. Set aside and refrigerate.
Step 2
Grill the chops for 4 to 5 minutes per side, mopping Bone Suckin' Sauce® over the chops while they are grilling. Skin and slice the cantaloupe and set aside.
Step 3
Place the grilled chop onto a plate, add a dollop of the whipped cream cheese and chive mixture and top with cantaloupe. Garnish with chives. Enjoy!