Bone Suckin' Mushroom & Fontina Quiche
2023-04-13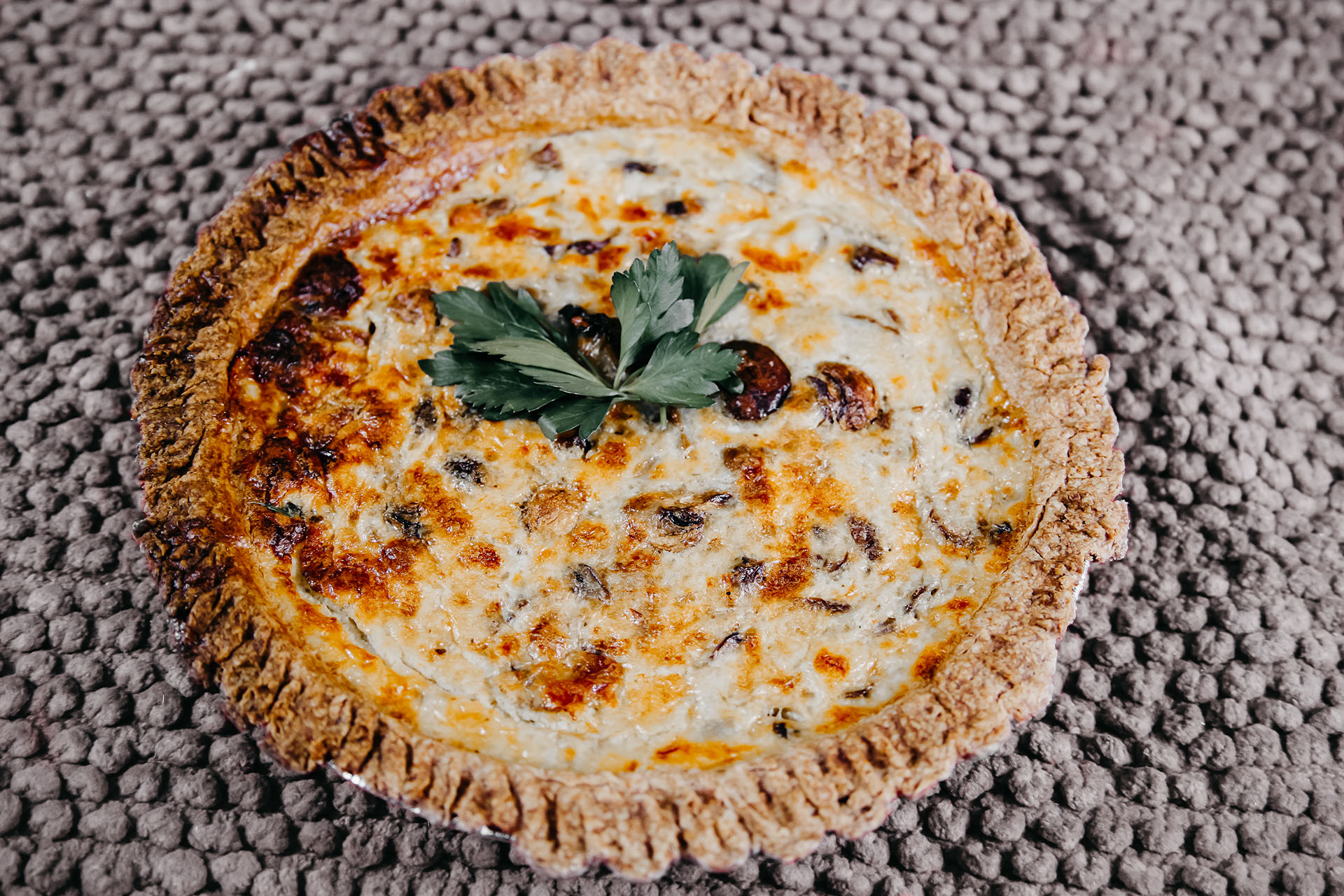 Yield:

6

Servings:

6

Prep Time:

25m

Cook Time:

1:25 h

Ready In:

1:50 h
Ingredients
Bone Suckin'® Chicken Seasoning, 1 tsp
Refrigerated Pie Crust, 1
Butter, 2 Tbsp
Shallots, 2/3 cups
Mushrooms, 5 cups
Large Eggs, 4 cups
Half and Half, 2/3 cups
Whole Milk, 1/3 cup
Sea Salt, 1/2 tsp
Pepper, 1/2 tsp
Fontina Cheese, 1 1/2 cups
Method
Step 1
Preheat the oven to 450˚ F. Unroll the crust and press it down into a 9 inch, deep pie dish. Bake for about 17 minutes or until golden brown. Reduce the oven temperature to 325˚ F.
Step 2
Melt the butter in a large skillet over medium heat and add shallots. Sauté the shallots until they begin to soften, about 2 minutes. Add the mushrooms and continue to sauté for 8 minutes. Transfer to a plate and allow to cool.
Step 3
Whisk the eggs, half and half, milk, sea salt, pepper and Bone Suckin'® Chicken Seasoning & Rub in a large bowl to blend. Stir in 1 cup of Fontina cheese and the sautéed mushrooms. Pour the filling into the crust and sprinkle the remaining cheese over the crust.
Step 4
Bake the quiche until puffed, golden brown and just set in the center, about 45 minutes. Cool 30 minutes, cut into wedges and serve. Enjoy!