Bone Suckin' Seafood Seasoning Crab Cakes
2023-03-30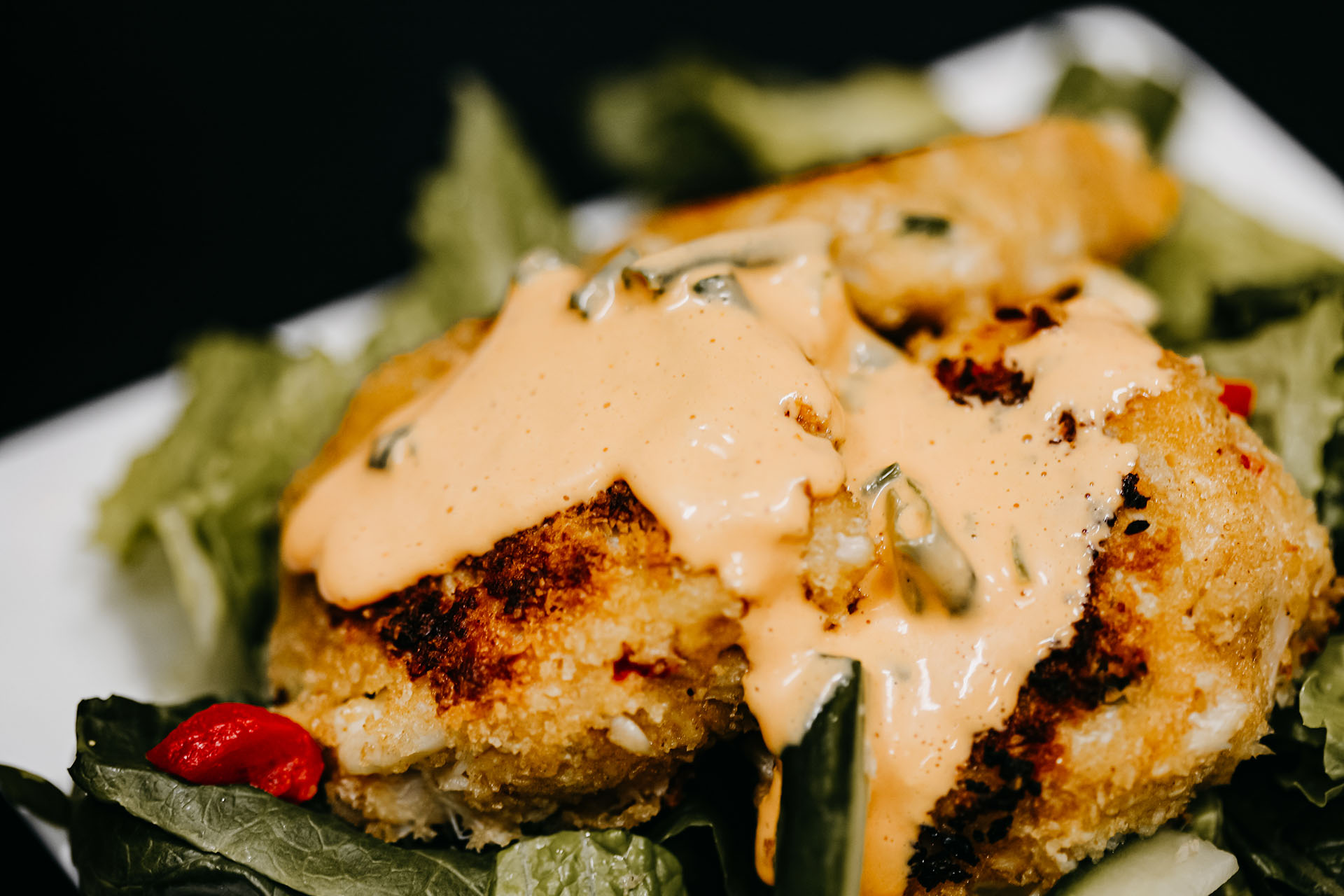 Yield:

4

Servings:

4

Prep Time:

1:10 h

Cook Time:

20m

Ready In:

1:30 h
Ingredients
DRESSING
Bone Suckin'® Seafood Seasoning & Rub, 2 Tbsp
Salsa, 1 Tbsp
Greek Yogurt, 3/4 cups
Green Onions, 1/4 cup
Pimentos, 2 Tbsp
Lemon Zest, 1/4 tsp
Sea Salt and Pepper
CAKES
Bone Suckin'® Seafood Seasoning & Rub, 4 Tbsp
Salsa, 1 Tbsp
Mayonnaise, 1/4 cup
Large Egg, 1
Lemon Juice, 1 Tbsp
Pimentos 4 Tbsp
Green Onion, 1/4
Fresh Lump Crabmeat, 1 lbs
Panko, 2 cups
Grapeseed Oil, 1/4 cup
Bag of Romaine Lettuce, 1
Sea Salt and Pepper
Method
Step 1
Mix all dressing ingredients together and chill.
Step 2
In a medium bowl, whisk together Bone Suckin'® Seafood Seasoning & Rub, salsa, mayonnaise, egg, lemon juice, pimentos and green onions. Gently stir in lump crab and 3/4 cup of Panko. Using 1/4 cup for each patty, shape crab mixture into twelve 3 inch patties. Press each patty in remaining Panko crumbs to coat. Cover with plastic wrap and chill for 1 hour.
Step 3
Add 2 tablespoons Grapeseed oil to a skillet and heat to medium-high. Saute crab cakes in batches for 5 minutes per side, adding more oil in skillet as needed.
Step 4
Arrange 3 crab cakes over a bed of Romaine lettuce and drizzle with Chilled Bone Suckin'® Seafood Seasoning & Rub Dressing. Garnish with cucumbers, grape tomatoes and peppers. Enjoy!