Bone Suckin' Fig & Goat Cheese Salad
2023-04-06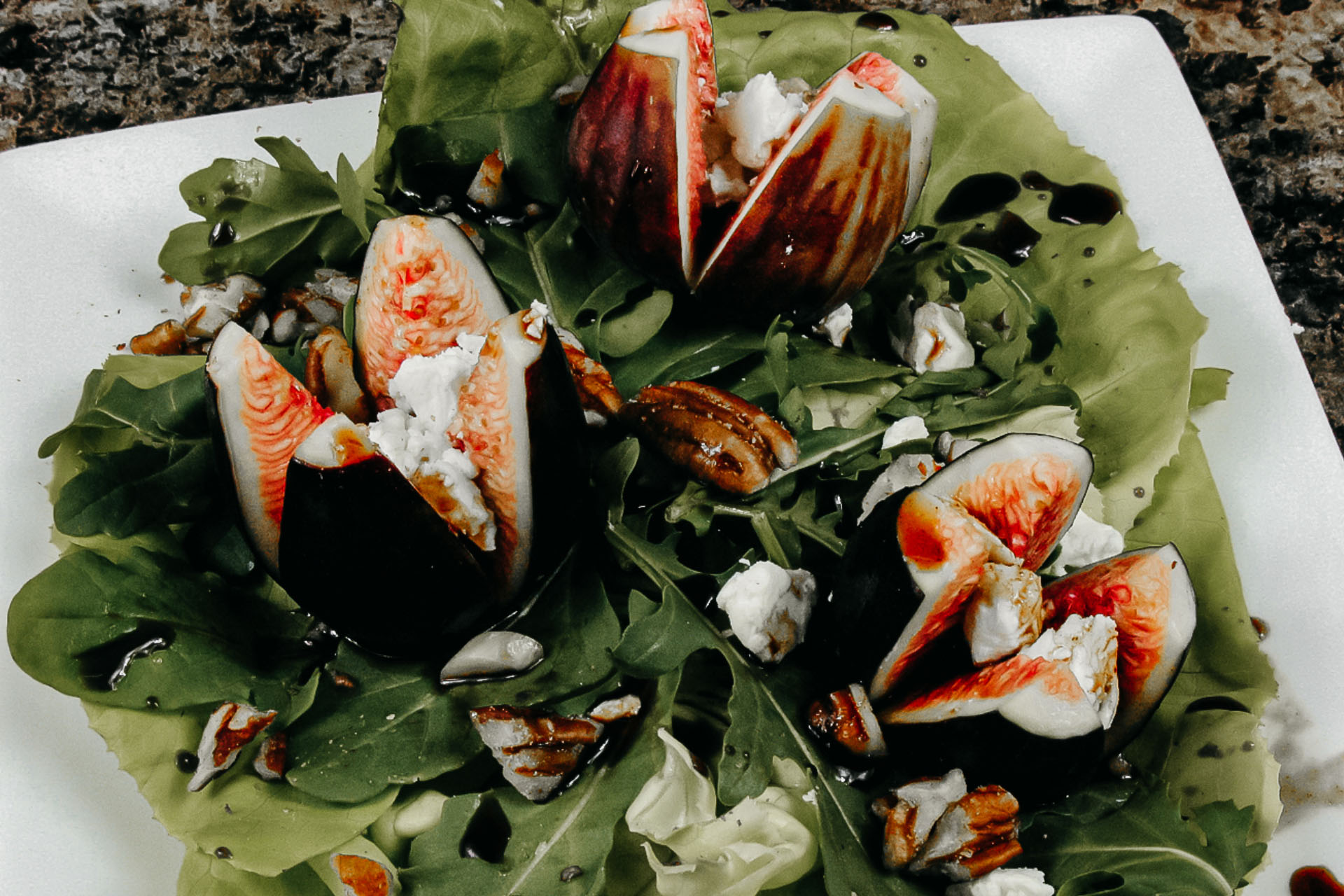 Yield:

4

Servings:

4

Prep Time:

15m

Ready In:

15m
Ingredients
1/2 cup Bone Suckin'® Yaki®
3 tbsp Red Wine Vinegar
12 Figs
2 Heads of Butter lettuce
1 Arugula bunch
1/4 cup Toasted Pecans
4 oz Goat cheese
Method
Step 1
Whisk together, in a small mixing bowl, Bone Suckin'® Yaki® and red wine vinegar; set aside.
Step 2
On individual plates, arrange the butter lettuce and arugula. Set aside.
Step 3
On a cutting board, trim the stem off of the top of the figs. Take the fig and place in an upright position. (Largest part being on the bottom.) From the top of the fig, cut downward to almost the bottom of the fig, turn and cut again. The fig should open up like a flower.
Step 4
Place 2 to 3 cut figs per plate and sprinkle the plate with small bits of goat cheese, making sure that you place goat cheese in the middle of each fig and also add pecan crumbles. Finish the plate off by drizzling the Yaki dressing over fig salad. Enjoy!