Bone Suckin' Croque Madame
2023-04-06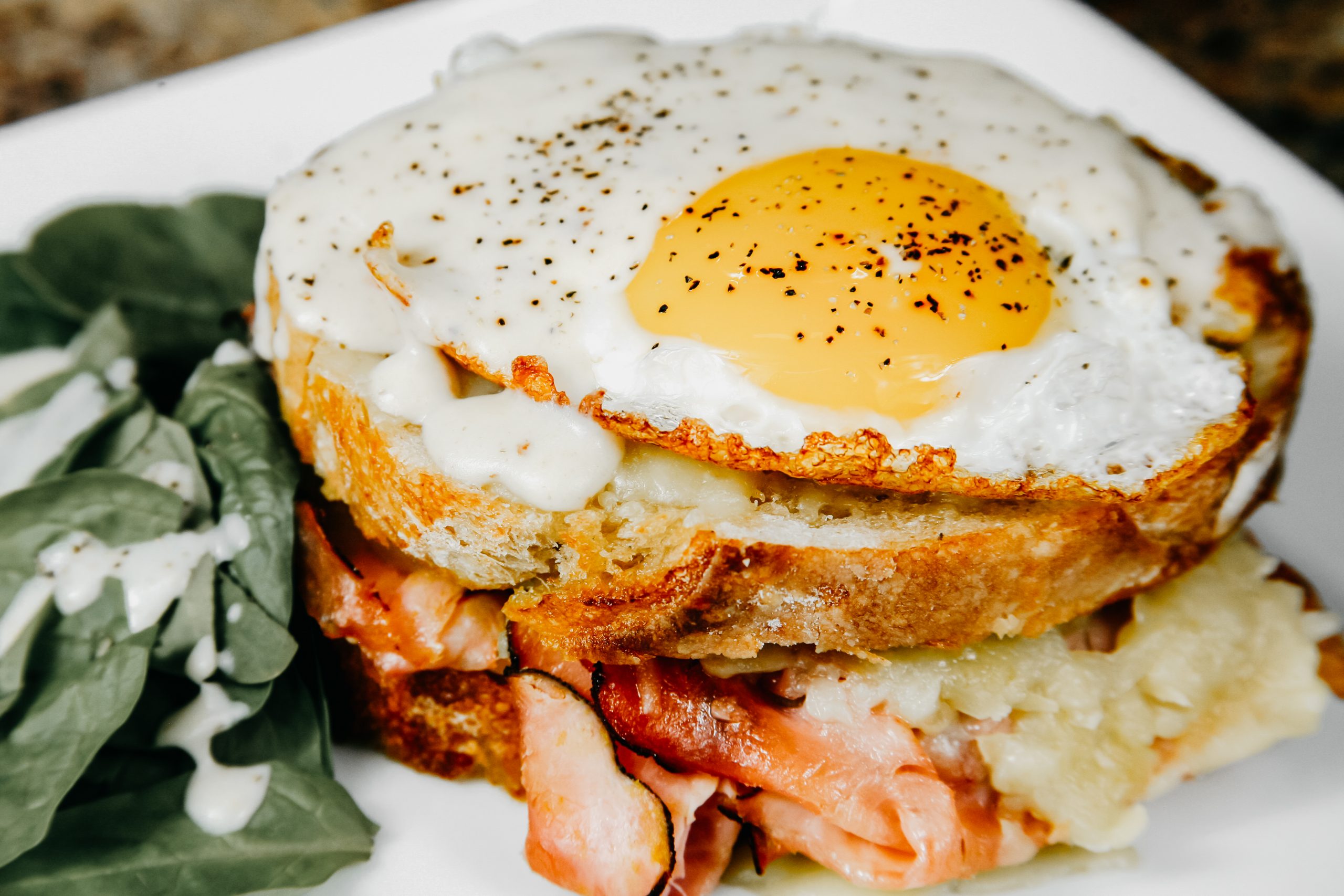 Yield:

4

Servings:

4

Cook Time:

30m

Ready In:

30m
Ingredients
Bone Suckin'® Sweet Spicy Mustard, 3 Tbsp
Bone Suckin'® Seasoning & Rub, 1 tsp
Bread Slices, 8
Baked Ham , 8 oz
Gruyere Cheese, 2 1/2 cups
Butter, 4 Tbsp
Eggs, 4
Béchamel Sauce, 4 Tbsp
Method
Step 1
Before cooking the food, preheat a broiler to the lowest heat setting. Evenly divide the mustard on 4 slices of bread. Place a few slices of ham, followed by 1/2 cup of Gruyere on the mustard-side of the bread. Place the bread slices in the oven for 5 minutes (the cheese should melt and not burn).
Step 2
In a non-stick pan, melt the butter. When the butter begins to bubble, pour the eggs in separately and try not to break the yolks. Sprinkle each egg lightly with Bone Suckin'® Seasoning & Rub. Cook the eggs for about 3 minutes for a soft cooked egg and 4 to 5 minutes for a firmer egg.
Step 3
Place each egg on top of the cheese and ham toasted bread and top with béchamel sauce. Enjoy!