Bone Suckin' Crab & Vegetable Risotto
2023-04-12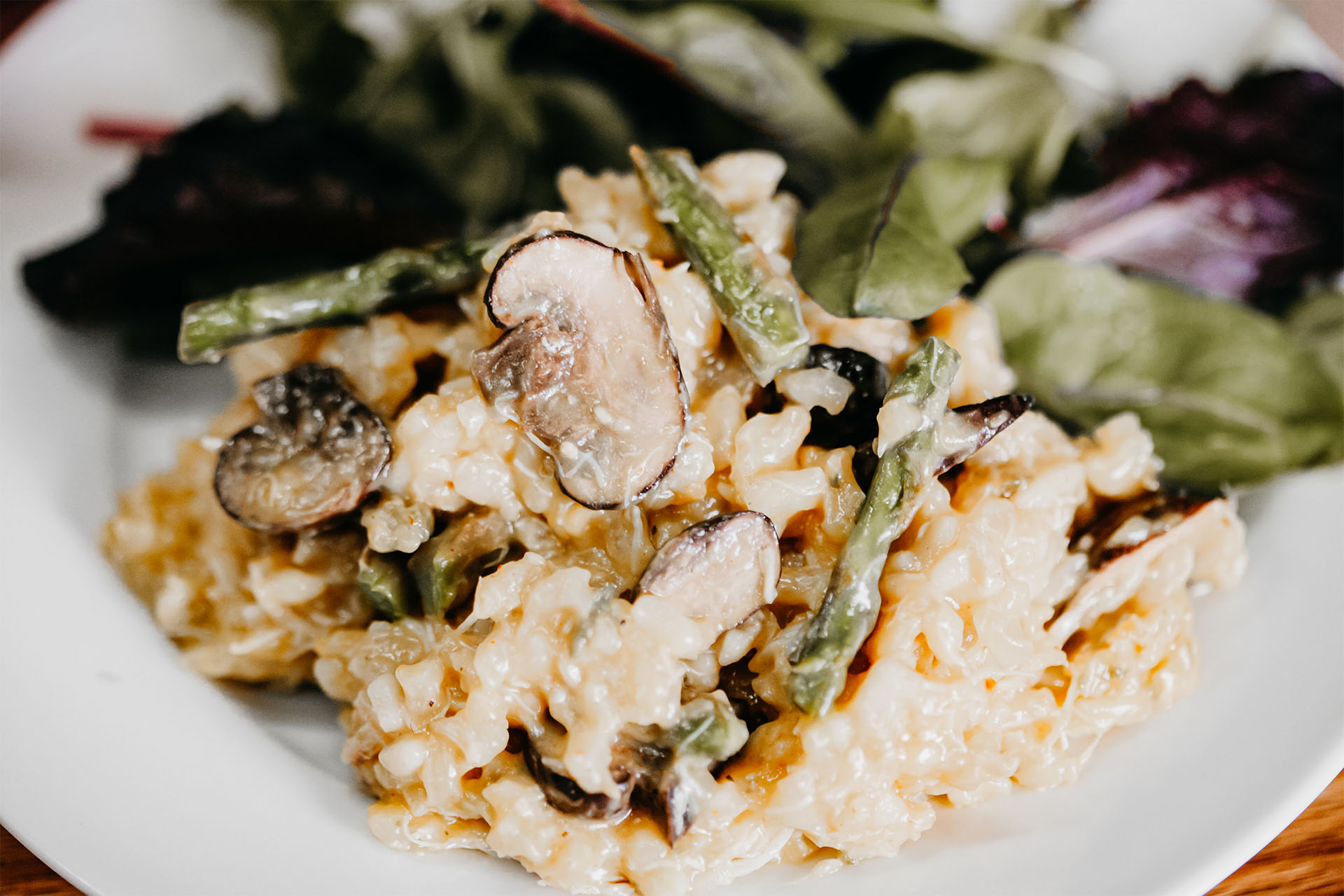 Yield:

6

Servings:

6

Prep Time:

10m

Cook Time:

50m

Ready In:

60m
Ingredients
Bone Suckin'® Chicken Seasoning & Rub, 2 tbsp
Arborio Rice (Risotto), 2 cups
Asparagus Spears, 1 lbs
Olive Oil, 1 Tbsp
Butter, 1 stick
Onion, 1/2
Garlic, 2 Tbsp
Mushrooms, 8 oz
Vegetable Broth, 6 cups
White Wine, 1/2 cup
Crab meat, 8 oz
Parmesan Cheese, 1 cup
Sea Salt and Pepper
Method
Step 1
Preheat the oven to 400˚ F.
Step 2
Place the asparagus spears on a baking sheet, coat with olive oil and season with salt and pepper. Roast for 15 minutes in the oven.
Step 3
In a stockpot, melt the butter, sauté onions and garlic on medium-low heat for 5 minutes. Add the rice, Bone Suckin'® Chicken Seasoning & Rub and stir until coated with butter. Pour in white wine and simmer for 2 minutes. Add one cup of vegetable broth to the pot and stir until the broth is absorbed. Continue to add the broth one cup at a time and keep stirring.
Step 4
Cut the asparagus into bite size pieces and add to the risotto along with sliced mushrooms. Continue to cook and stir for 20 minutes If the risotto starts to dry out, add more broth. Risotto should have a creamy consistency. Add crabmeat and parmesan cheese, stir and cook for 5 more minutes. Serve hot with a salad as a side. Enjoy!