Bone Suckin' Baked Brie
2023-04-13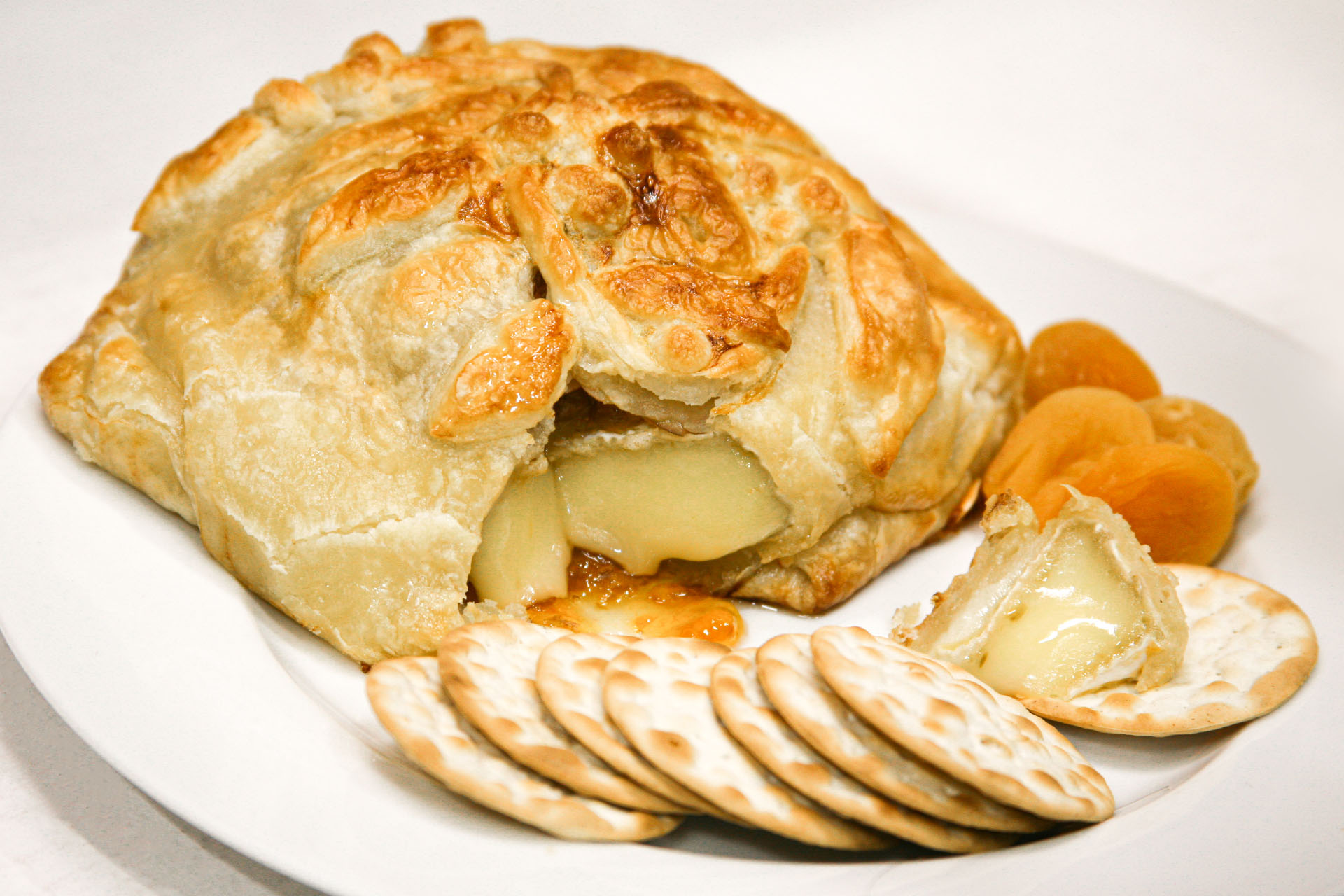 Yield:

10

Servings:

10

Prep Time:

15m

Cook Time:

20m

Ready In:

35m
Ingredients
1 tsp Bone Suckin'® Yaki®
1 Sheet of Puff Pastry Dough
12 oz Brie
1/4 cup Dried Apricots
1/2 cup Apricot Preserves
1/4 cup Sliced Almonds
1 Egg White
1 tsp Water
Method
Step 1
Preheat the oven to 350˚ F.
Step 2
Before cooking the food, place the puff pastry dough on a lightly floured surface and roll out with a rolling pin, so that the dough is at least twice as big as the brie. Trim the edges off of the dough in order to make a circle. Set the dough scraps aside.
Step 3
In a small bowl stir together Bone Suckin'® Yaki® and the roughly chopped apricots.
Step 4
Line a baking sheet with parchment paper and place the brie on the parchment paper.
Step 5
Place apricot preserves on top of the brie, top with chopped apricots and sliced almonds.
Step 6
Carefully drape the dough over the brie and tuck the edges underneath the brie. (The brie may also be placed on top of the dough and the sides folded on top.) With the dough scraps, cut out shapes, such as leaves, vines, berries etc. to decorate the top of the dome of dough.
Step 7
Mix egg white in a small bowl with water. With a brush, paint the top and sides of dough with the egg wash.
Step 8
Bake the brie at 350˚ F for 20 minutes or until the dough is a golden brown. Let cool for 20 minutes before serving. Enjoy!