This Greek Lamb Kofto Kabobs recipe is sooo good!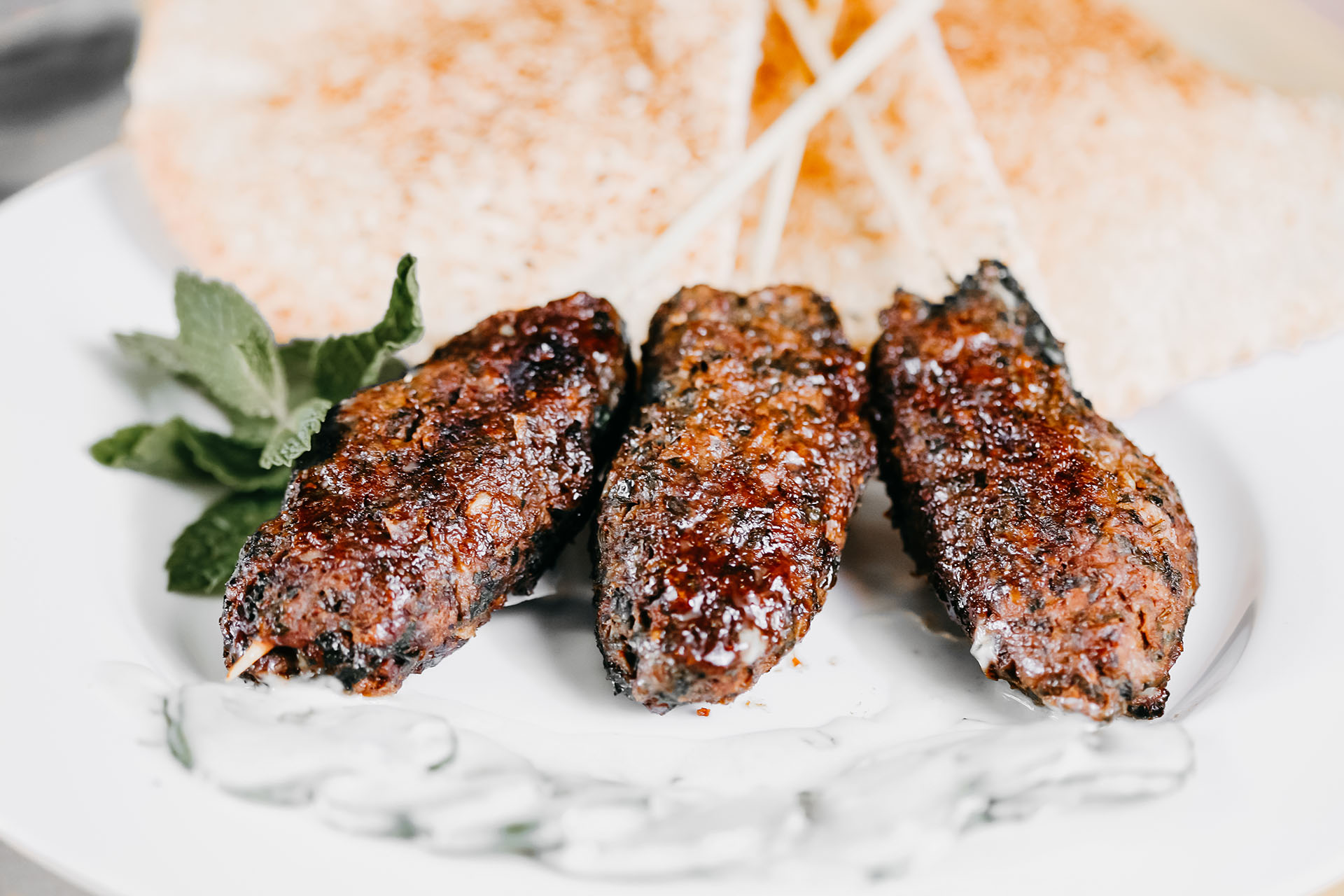 Prep Time15 mins
Cook Time8 mins
Total Time23 mins
1
Lamb: In a food processor, combine the parsley, mint, shallot, Bone Suckin'® Hot Seasoning & Rub, lemon zest and garlic and pulse until finely minced. Add the mixture to a bowl with the ground lamb, and baking soda; salt and pepper to taste. Knead all of the ingredients together until the mixture is sticky and holds its shape.
2
Tear off a small ball of meat and shape into a fat cylinder. Thread a skewer down the middle of meat cylinder until it is even all the way down. Repeat until the meat mixture is gone. This typically makes 9 skewers. Set aside on parchment paper.
3
Combine the lemon juice, stone-ground mustard, Bone Suckin'® Sweet Spicy Mustard and pomegranate molasses; set aside.
4
Before cooking the food, light the grill to a medium-high heat. Place the skewers on the hot grill and turn every 2 to 3 minutes. Generously brush the pomegranate onto the skewers and cook about 8 minutes apiece. Serve with cucumber sauce on pita bread.
5
Cucumber Sauce: Mix all of the ingredients together in a large bowl, with salt and pepper, cover and chill. Enjoy!
External Products