Bone Suckin' Yaki Hawaiian Ribs
2023-03-30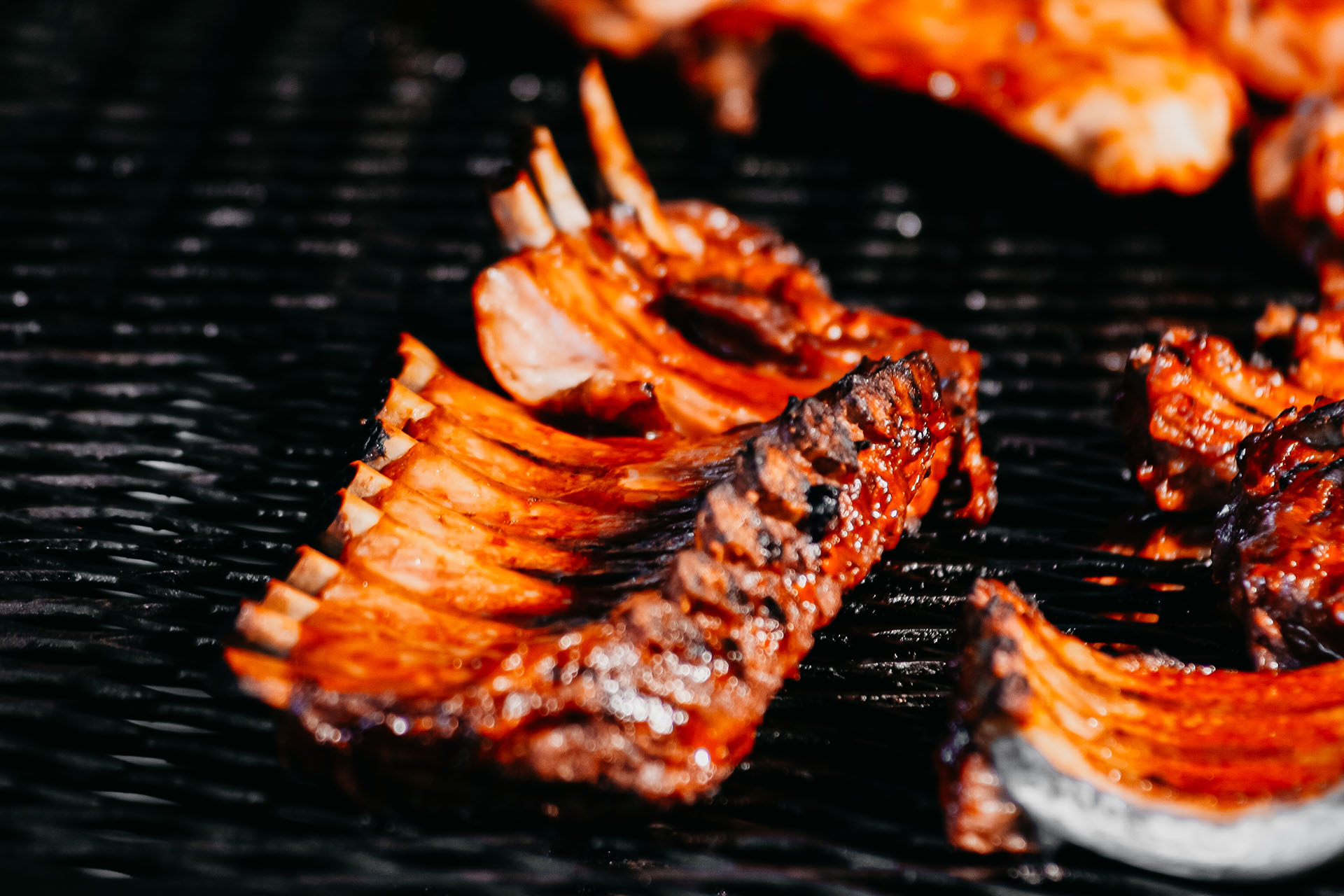 Yield:

4

Servings:

4

Prep Time:

15m

Cook Time:

3:30 h

Ready In:

3:45 h
Ingredients
13.25 oz Bone Suckin® Yaki®
2 cups Pineapple Juice
1/2 Pineapple
1 tbsp Ginger
5 lbs Baby Back Pork Ribs
Method
Step 1
Preheat the oven to 300° F.
Step 2
Mix Bone Suckin'® Yaki®, Teriyaki Style, Pineapple Juice and Ginger together.
Step 3
Score the back of the ribs. Place the ribs in a pan, baste & cover with foil.
Step 4
Cook for 3 hours at 300° F.
Step 5
Raise the temperature to 350° F. Uncover and baste. Cook for 15 minutes.
Step 6
Add the pineapple. Glaze the ribs and the pineapple with honey. Cook for 15 mins.
Step 7
Let rest 15 minutes before serving