Bone Suckin' Yaki Grilled Mushrooms
2023-03-30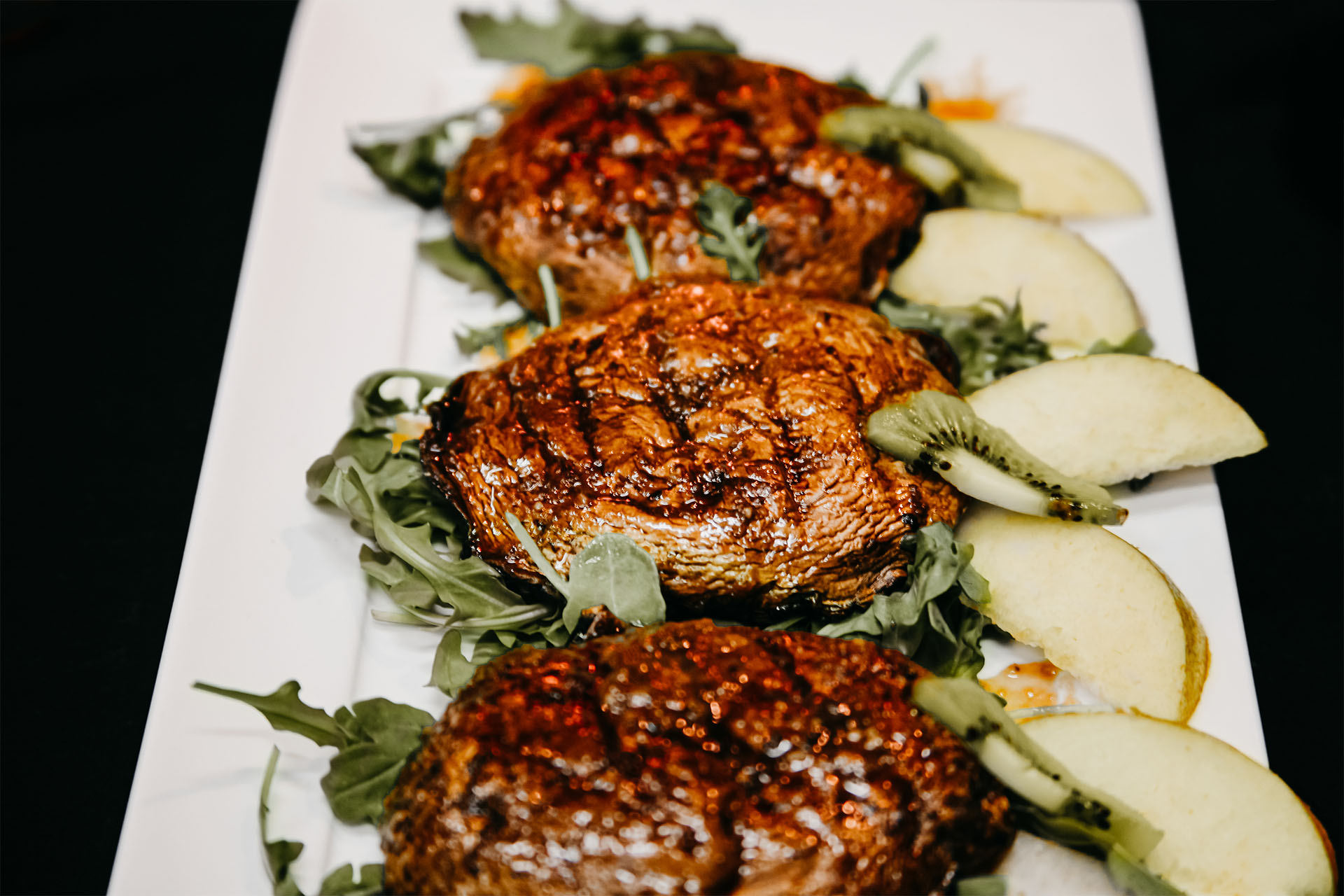 Yield:

4

Servings:

4

Cook Time:

15m

Ready In:

15m
Ingredients
1 cups Bone Suckin'® Yaki
4 Portabello Mushrooms
1 tbsp Butter
1/4 cups Parsley
1/2 cups Mozzarella Cheese
Method
Step 1
Before cooking the food, preheat the grill to a medium heat.
Step 2
Take the stems out of the mushroom caps and chop finely. Place the chopped stems in a small skillet with butter and saute for 3 to 4 minutes; set aside.
Step 3
Place the mushroom caps on a large shallow pan and brush Bone Suckin'® Yaki® Sauce liberally onto the caps. Place the caps on the grill and cook for about 4 minutes per side.
Step 4
After the caps are grilled, place a spoonful of mozzarella cheese on top of each cap (optional), and garnish with parsley and sauteed mushroom stems.. Enjoy these Grilled Mushrooms!