Bone Suckin' Yaki Chicken Piccata
2023-03-31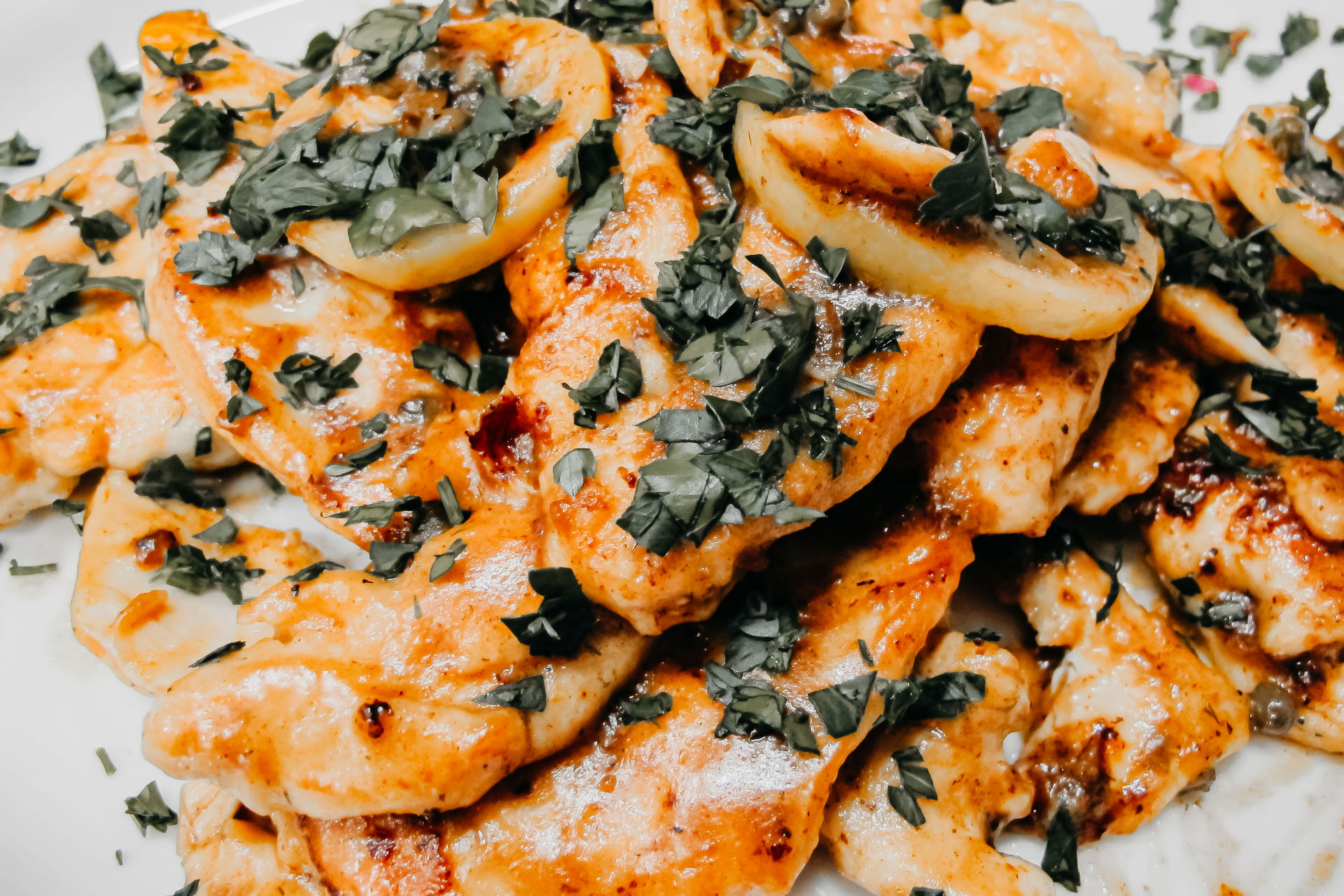 Yield:

4

Servings:

4

Prep Time:

15m

Cook Time:

30m

Ready In:

45m
Ingredients
3 tbsp Bone Suckin'® Yaki®
2 Chicken Breasts
1/4 tsp Sea Salt & Pepper
1/4 cup All Purpose Flour
1 stick Butter
1/3 cup White Wine
1/4 cup Lemon Juice
2 tbsp Capers
1/4 cup Fresh Parsley
Method
Step 1
Before cooking the food, sprinkle the chicken with salt and pepper. Using a medium bowl dredge in flour. Shake off excess.
Step 2
Melt 2 tablespoons of butter in a large skillet on medium-high. Add the Chicken. Sauté 2 minutes per side, adding the remaining butter to a skillet as needed. Set the chicken aside.
Step 3
Add the wine to the skillet and stir while scraping up brown bits in the skillet. Bring the mixture to a boil. Cook for 1 minute.
Step 4
Stir in the lemon juice, capers and Bone Suckin'® Yaki®. Return the Chicken to the skillet. Cook 4 more minutes. Sprinkle the chicken with parsley before serving. Enjoy!