Bone Suckin' Turkey Burger
2023-04-05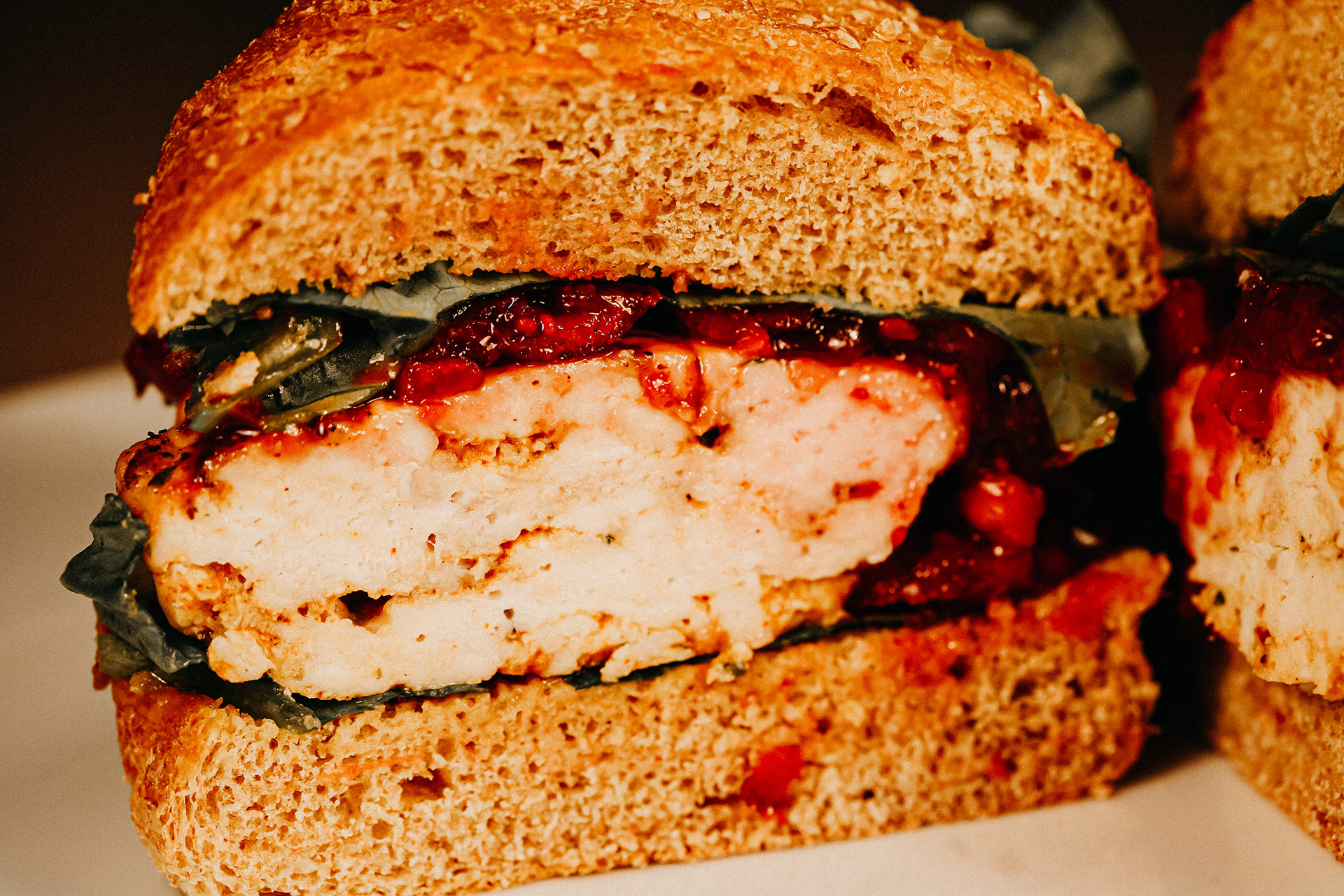 Yield:

4

Servings:

4

Prep Time:

10m

Cook Time:

30m

Ready In:

40m
Ingredients
Bone Suckin'® Chicken Seasoning, 2 Tbsp
Bone Suckin'® Mustard
Ground Turkey, 1 lbs
Head of Lettuce , 1
Sliced Cheese
Olive Oil, 1 Tbsp
Cranberry Relish
Hamburger Buns
Method
Step 1
Preheat the oven to 375º F.
Step 2
Mix 1 Tablespoon of Bone Suckin'® Chicken Seasoning with ground turkey. Make four patties from the ground turkey.
Step 3
Spread the second Tablespoon on a plate. Take the patties and coat on both sides with the seasoning on the plate.
Step 4
Cook the patties first on the stove top on medium heat using 1 Tablespoon of olive oil for 5 minutes on each side.
Step 5
Place the patties in the oven and bake for 10 minutes and then flip and bake for additional 10 minutes.
Step 6
Serve on desired bread with cheese, Bone Suckin'® Cranberry Relish, lettuce and a slice of tomato or Bone Suckin'® Mustard. Enjoy!