Bone Suckin' Sunday Pot Roast
2023-04-17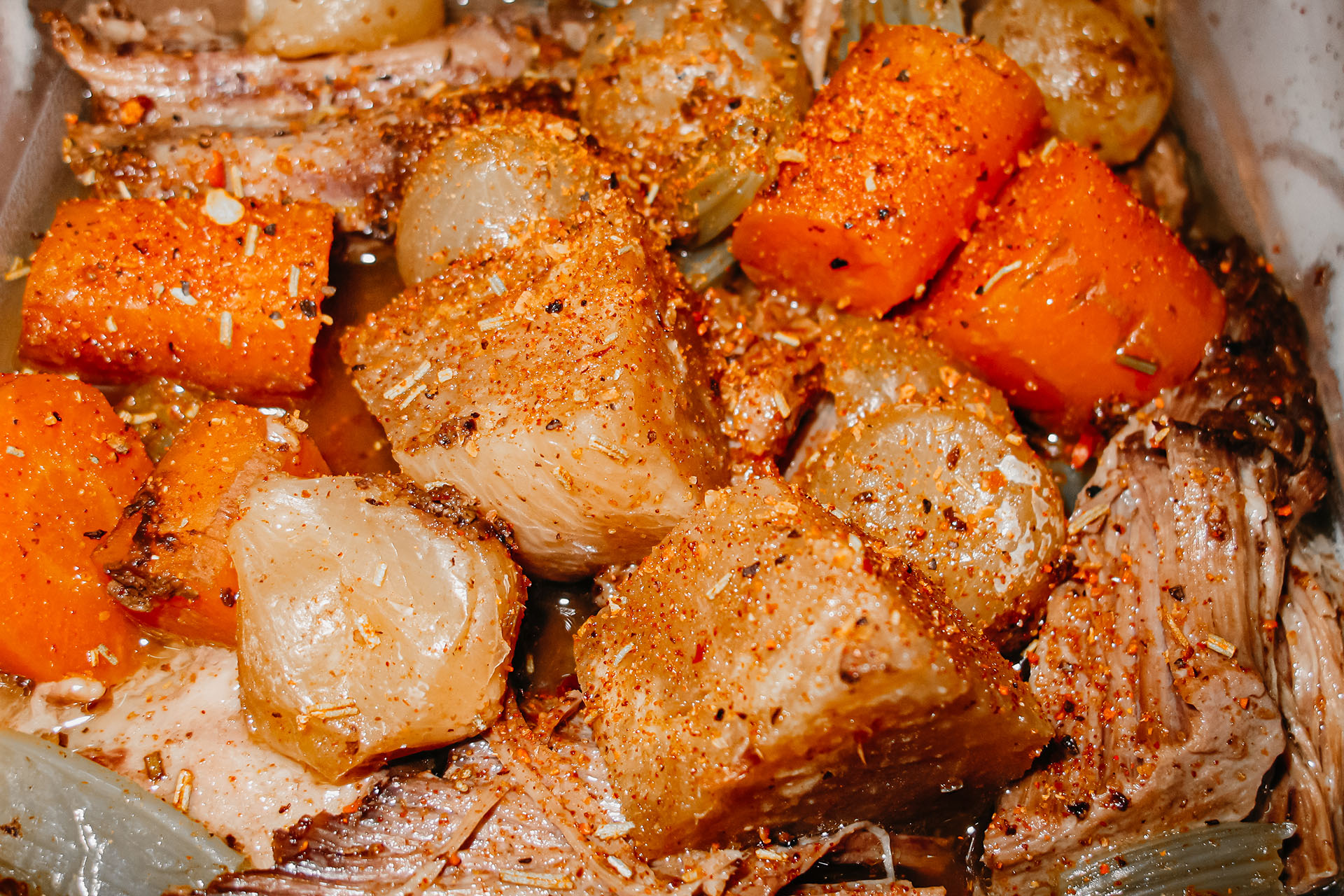 Yield:

8

Servings:

8

Prep Time:

8:00 h

Ready In:

8:00 h
Ingredients
Bone Suckin'® Steak Seasoning & Rub
Beef Roast, 3 lbs
Mushroom Soup, 18 oz
Small Red Potatoes, 6
Large Turnips, 6
Large Onions, 2
Celery Ribs, 3
Carrots, 3
Red Wine, 2 cups
Method
Step 1
Place the roast into the slow cooker. Cover all sides of the roast generously with Bone Suckin'® Steak Seasoning & Rub. Spoon soup over the seasoned roast.
Step 2
Place vegetables on and around the roast. Pour wine around the sides making sure not to wash the seasoning off the roast. Sprinkle the vegetables with more Bone Suckin'® Steak Seasoning & Rub.
Step 3
Cook on low for about 8 hours or until the meat is fork tender.
Step 4
Remove the beef and most of the vegetables. With a potato masher, mash some of the soft veggies into the juices in the slow cooker. This makes the best gravy! Pour this over the meat and the vegetables and serve.
Step 5
Enjoy! Great slow cooker pot roast recipe !