Bone Suckin' Steak Kabobs
2023-04-17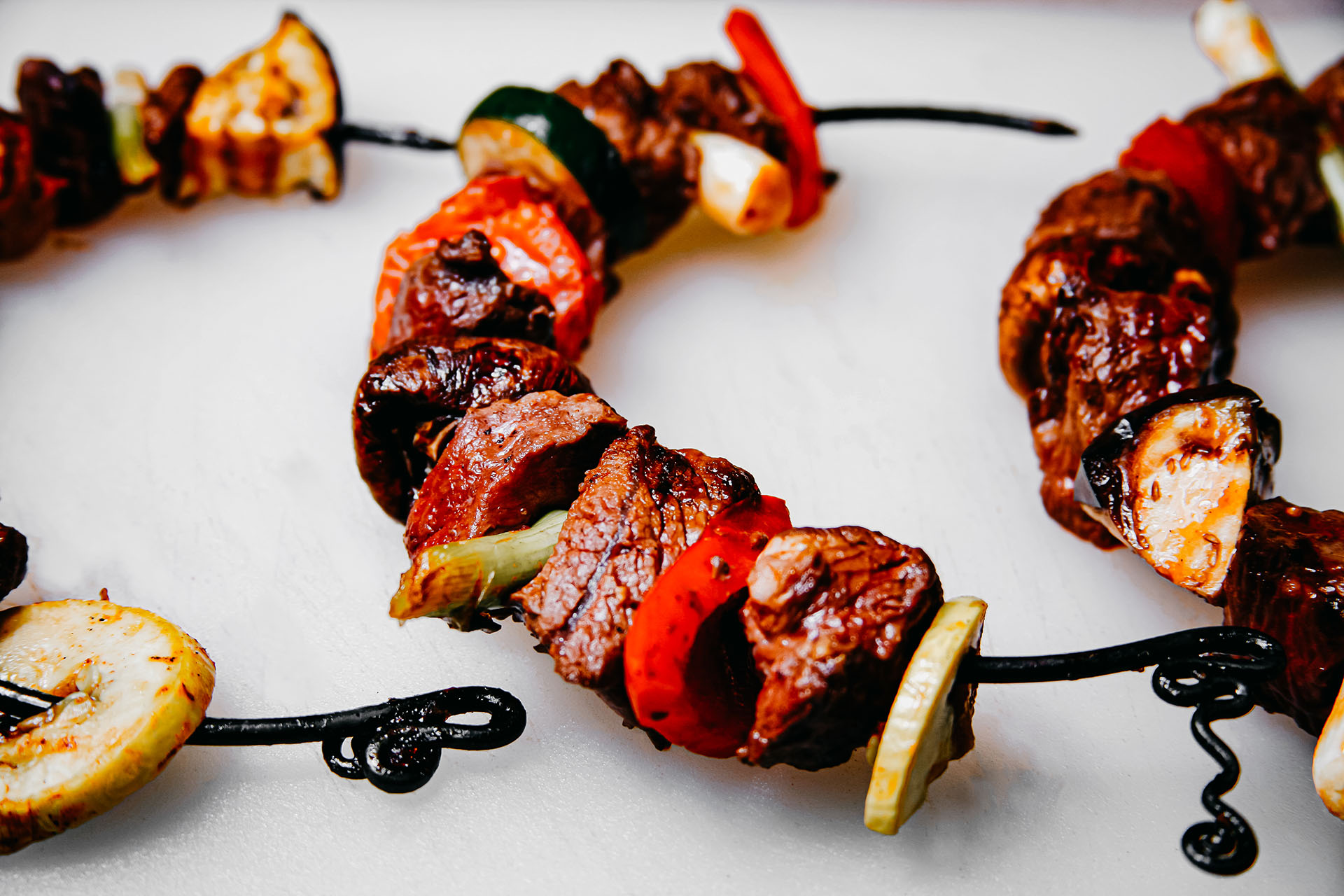 Yield:

6

Servings:

6

Prep Time:

10m

Cook Time:

20m

Ready In:

30m
Ingredients
Bone Suckin'® Seasoning & Rub, 1/2
Bone Suckin' Sauce® , 1 cup
Sirloin Steak, cubed, 2lb
Red Pepper, 1
Zucchini, 1
Scallions, 6
Baby Bella Mushrooms whole, 8oz
Small Yellow Squash, 2
Roma Tomatoes, 2
Wooden Skewers, 6
Method
Step 1
Start with a vegetable of your choice, skewer the vegetable and then sirloin, repeating this with different vegetables until the skewer is full. Be sure to leave room (1 inch on either end) to hold on to the skewer.
Step 2
Before cooking the food, sprinkle with the Bone Suckin'® Seasoning & Rub and baste the Kabobs with Bone Suckin'® Sauce.
Step 3
Grill for 10 minutes on each side and continue basting. Let the Kabobs rest for 5 min. before serving. Use Bone Suckin'® Sauce for dipping. Enjoy!