Bone Suckin' Sauce Simple Reverse Sear Prime Rib
2023-03-31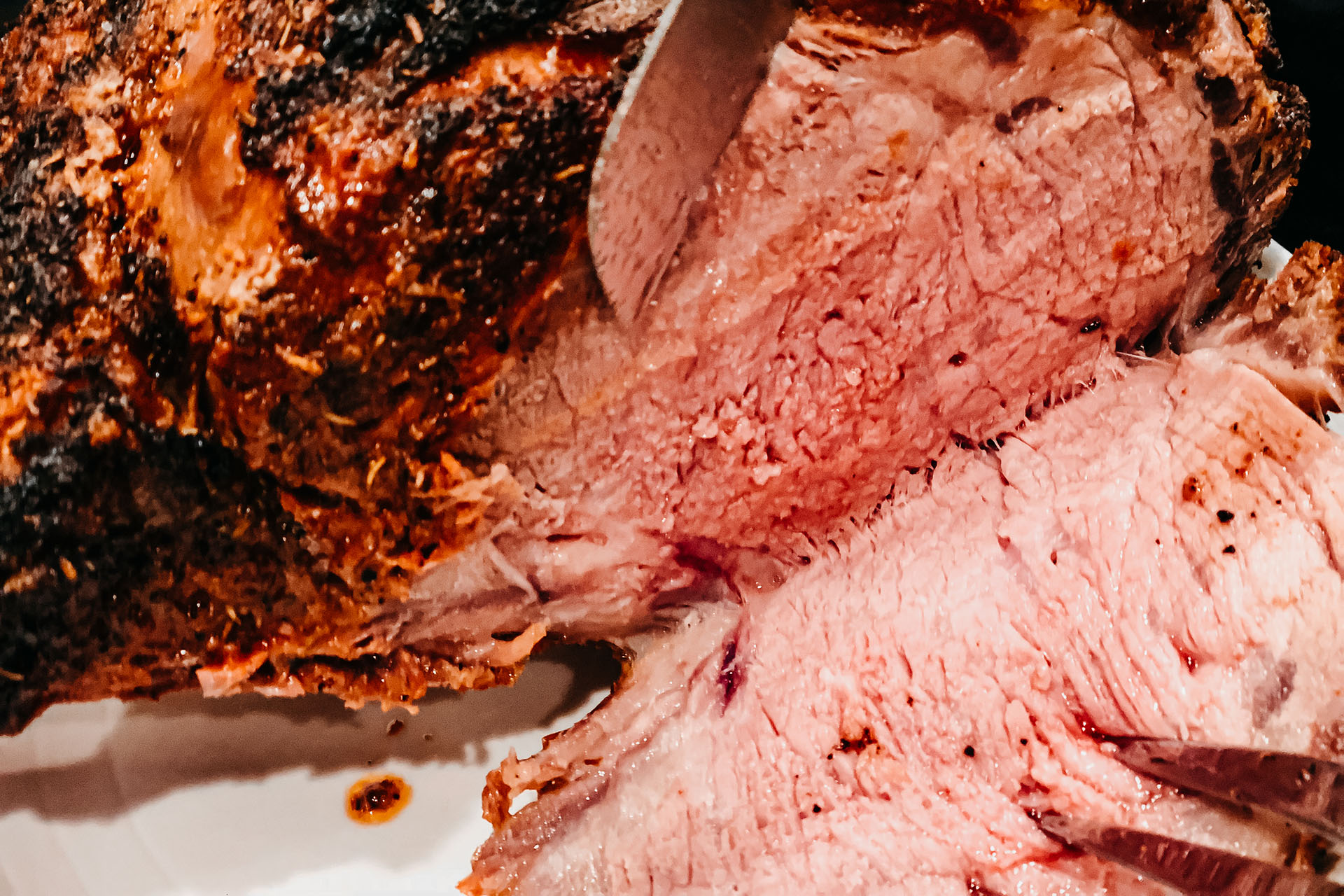 Yield:

8

Servings:

8

Prep Time:

8:00 h

Cook Time:

2:30 h

Ready In:

10:30 h
Ingredients
Bone Suckin'® Mustard, 1/2 cup
Bone Suckin'® Steak Seasoning & Rub, 1 cup
Beef Prime Rib, 10
Method
Step 1
Start with bone-in or out, well-marbled beef.
Step 2
Cover the meat with Bone Suckin'® Steak Seasoning & Rub. For an even more true BBQ Crust flavor add Bone Suckin'® Mustard before you apply the rub.
Step 3
Allow the prime rib to sit uncovered, on a rack in the fridge overnight.
Step 4
Start your prime rib in the smoker at 250˚F. Once the rib is placed on the smoker add your favorite flavor wood.
Step 5
Remove the roast from the smoker once it reaches desired internal temperature (see temp guide below) and move down to the charcoal grill.
Step 6
On high heat, rotate the rib top and bottom every 2 minutes to crisp the exterior to your liking.
Step 7
Remove your prime rib from the grill and allow to rest for 10 minutes. Enjoy! *Note: 115-120˚F for Rare 125-130˚F for Medium Rare 135-140˚F for Medium 145-150˚F for Medium Well