Bone Suckin' Salmon Salad
2023-03-30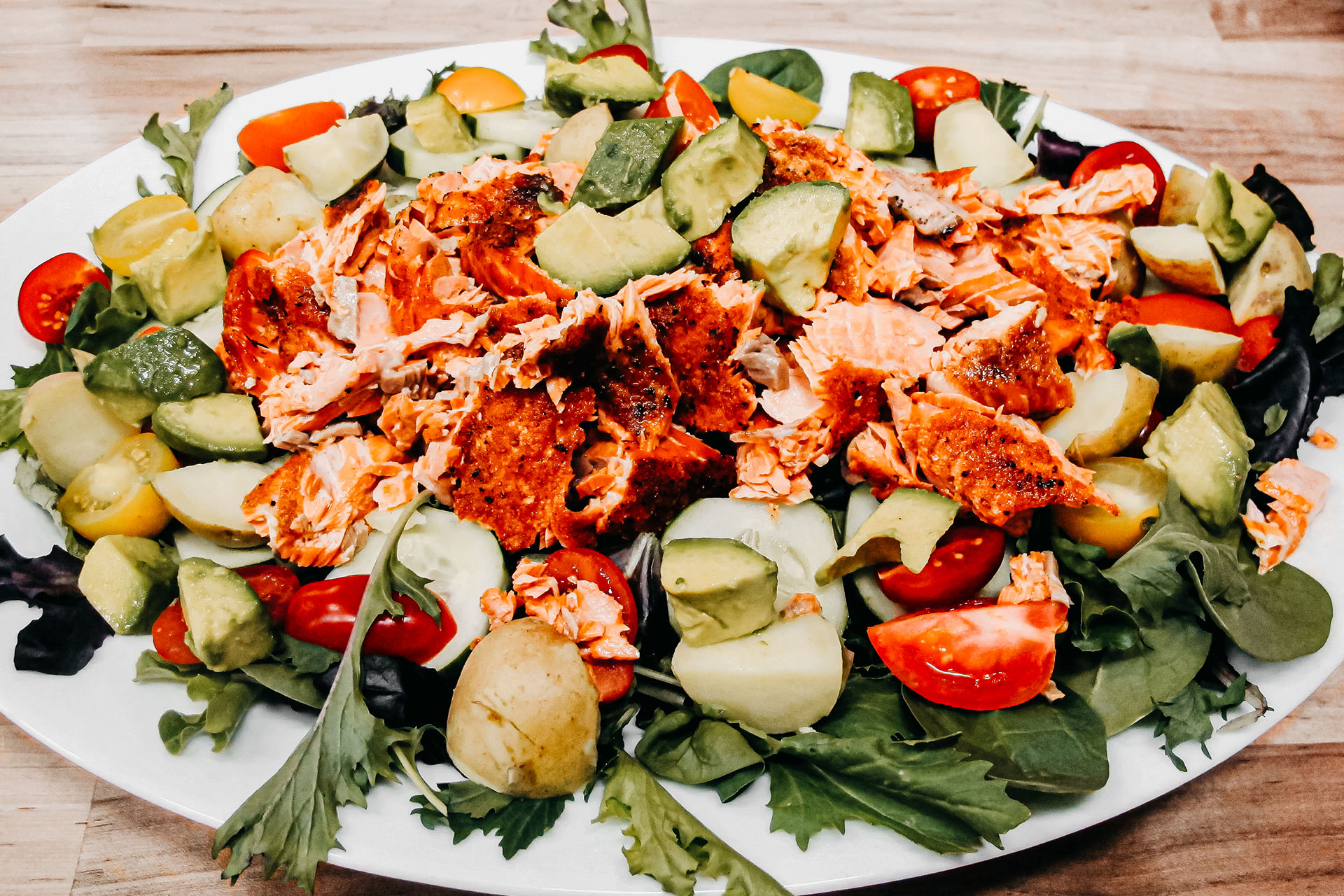 Yield:

4

Servings:

4

Prep Time:

10m

Cook Time:

45m

Ready In:

55m
Ingredients
Bone Suckin'® Seafood Seasoning & Rub, 2 Tbsp
Salmon Fillet, 1 lbs
Olive Oil, 1 Tbsp
Spring Mix Bag, 1
Tomatoes, 8 oz
Potatoes, 1/2 lbs
Avocado, 1
Cucumber,1/2
Dressing of your choice
Method
Step 1
Preheat the oven to 350˚ F.
Step 2
Before cooking food, pour olive oil in a medium casserole dish and swirl the dish around to coat the bottom.
Step 3
Put the salmon in a resealable plastic bag with 2 tablespoons of Bone Suckin'® Seafood Seasoning & Rub. Shake and coat the salmon well with seasoning.
Step 4
Place the salmon, skin side down, in the dish and bake for 15 minutes. Let the salmon cool.
Step 5
On four dinner plates or six salad plates, divide the spring mix, tomatoes, potatoes, avocado and cucumber. Crumble the baked salmon generously on top of each salad. Serve with your favorite dressing. Recipe serves 6 as a salad or 4 for dinner. Enjoy! *Note: Potatoes quartered and roasted at 350˚ F for 45 minutes, with 2 tablespoons of olive oil, salt and pepper. Try with our Yaki Ginger Citrus Dressing & Marinade.