Bone Suckin' Rice & Gravy
2023-04-12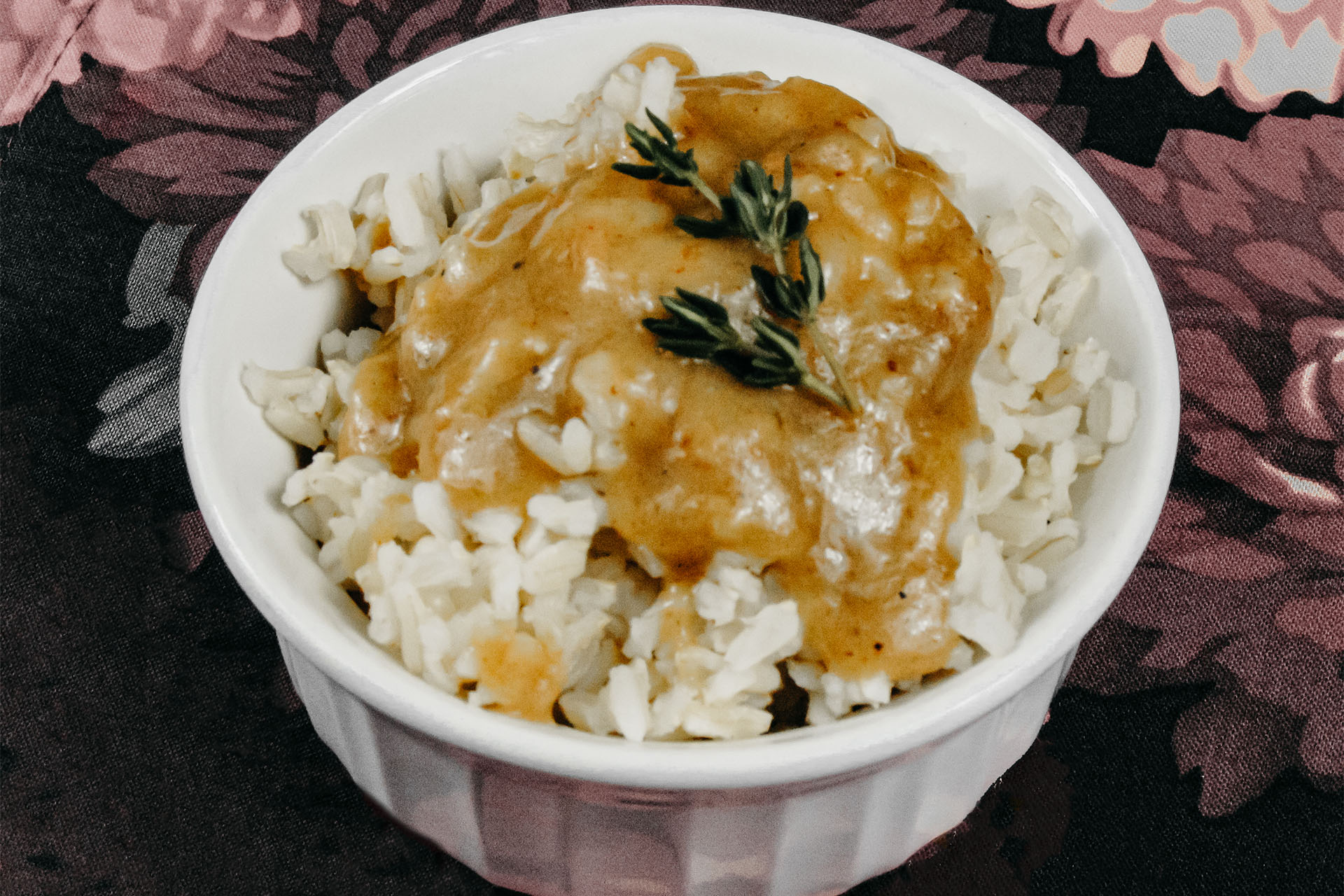 Yield:

4

Servings:

4

Prep Time:

2m

Cook Time:

8m

Ready In:

10m
Ingredients
Bone Suckin'® Chicken Seasoning & Rub, 2 Tbsp
Flour, 1/2 cup
Chicken Broth, 2 cups
Rice, 1 cup
Salt and Pepper
Method
Step 1
Use the leavings (the oil and fried bits left in the pan) from the Bone Suckin'® Chicken Livers. Bring the skillet to a medium low heat.
Step 2
Sprinkle the flour and the Bone Suckin'® Chicken Seasoning & Rub onto the leavings in the pan and stir with a fork making sure that the flour is mixed well.
Step 3
As the mixture thickens, add the chicken broth and continue to stir until the gravy is mixed well. Serve over rice. Enjoy!