Bone Suckin' Potato Casserole
2023-04-14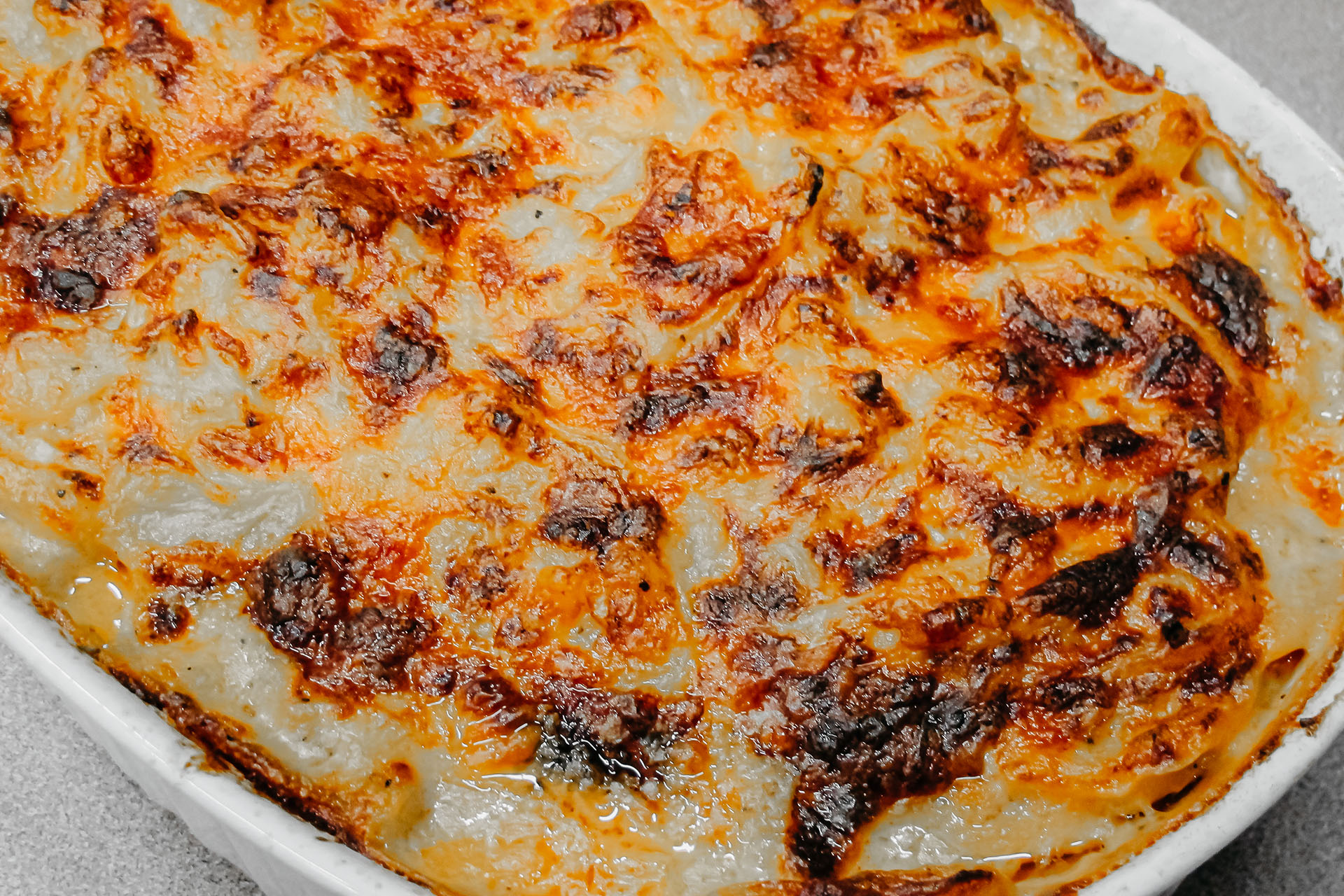 Yield:

4

Servings:

4

Cook Time:

60m

Ready In:

60m
Ingredients
Bone Suckin'® Steak Seasoning & Rub, 3 Tbsp
Extra Large Potatoes, 5
Sharp Cheddar Cheese, 2 cups
Milk,1 cup
Butter, 4 Tbsp
Sour Cream, 16 oz
Onions, 1/2 cup
Method
Step 1
Cook the potatoes in boiling water for 15 minutes or until they are tender. Drain the potatoes into a colander and rinse with cold water. Set aside.
Step 2
Preheat the oven to 350 degrees F.
Step 3
In a small saucepan, combine the cheese, milk and butter. Cook over low heat until both the butter and the cheese melt. Stir occasionally. Remove from heat. Stir in sour cream, onions, and Bone Suckin'® Steak Seasoning & Rub.
Step 4
Fold the cheese mixture into the potatoes. Pour into a greased 2 quart dish.
Step 5
Bake uncovered for 45 minutes.
Step 6
Enjoy! Cooking food has never been so easy and delicious!